Exchange Rate Forecast Update: Danske Bank Curb Enthusiasm Towards the Euro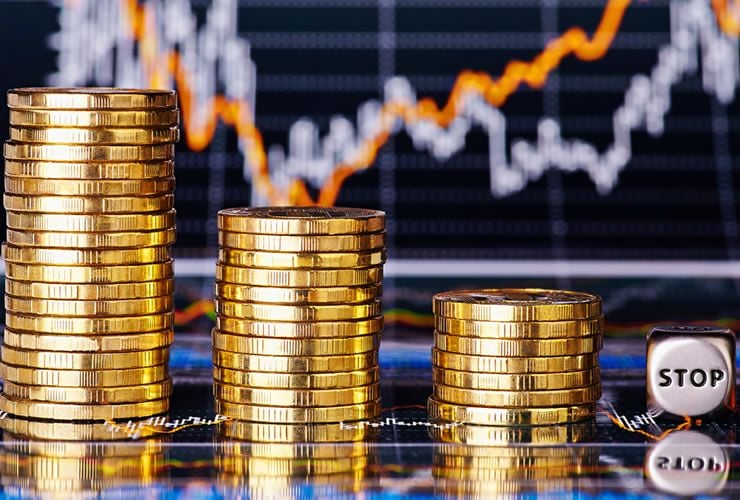 Foreign exchange analysts at Danske Bank have upgraded clients with their views concerning the outlook facing the Euro.
The most striking point we find is that they are not as bullish as some of their contemporaries towards the single-currency.
The Euro has been viewed by many as being a currency that could be due a period of notable appreciation as the Eurozone economy grows and the European Central Bank looks to a period of higher interest rates.
Euro to Dollar
Where most analysts are turning more positive on the Euro's outlook, Danske Bank are more cautious:
"With the ECB set to be side-lined in coming months by a sustained deterioration in the inflation outlook, the Euro should be vulnerable to a likely loss in cyclical momentum in the eurozone."
A Fed determined to move on with policy normalisation should lend some support to USD near term, but Dasnke Bank stress that the significant move to watch out for on a 12M horizon will likely be fuelled by an ECB shift away from further easing.
Longer term, Danske Bank thus continue to emphasise that fundamentals remain supportive.
They still maintain that risks are to the downside near-term and are merely rolling their longer-term forecasts to target the pair at 1.11 in 1M, 1.09 in 3M (unchanged), 1.12 in 6M (prev. 1.11) and 1.18 in 12M (prev. 1.16).
Euro to Pound Sterling
"The UK election outcome was in many ways the worst possible for GBP, and we stress that sterling will likely stay in undervalued territory during Brexit talks but be highly sensitive to progress in discussions," say Danske.
Danske see EUR/GBP in the 0.84-0.90 range near term.
"While clarity on Brexit terms should brighten the skies for the pound, appreciation potential should be limited by notably a terms-of-trade deterioration," say Danske.
Analysts now look for EUR/GBP to trade around 0.87 throughout our forecast horizon (prev. 0.84 in 1-3M and 0.83 in 6-12M), i.e. any appreciation pressure has been postponed.
Euro to Norwegian Krone
Analysts maintain their near-term cautious view on the NOK as the global business cycle and commodities outlook does not favour the NOK even if Norges Bank is likely to turn 'cautiously hawkish' in June.
On the other hand, they have penciled in the EUR moving somewhat lower over the coming months as eurozone data weakens and European equities no longer attract unhedged equity flows. This should drag the cross lower.
"The Norwegian normalisation story, valuation and real rates remain clear NOK positives but the positive effects will likely be that of an H2 17/H1 18 story," say Danske.
They lift their EUR/NOK forecasts to 9.40 in 1M (from 9.30) but leave the rest of the profile unchanged.
Euro to Swedish Krona
"Summer weeks typically mean lower liquidity in the SEK market. June is also typically a SEK-negative period," say Danske.
The main scheduled event risk is the Riksbank meeting on 4 July.
Analysts expect no changes with respect to rates, repo rate forecast and QE program, which should be relatively neutral for the SEK.
"We would not rule out a scrapping of the current 3bp easing bias though, given the inflation data and the ECB's recent move (potentially SEK positive). Our short-term models suggest that EUR/SEK is overbought but the timing to exploit that gap is difficult," say Danske.
In all, they raise the 1-3M forecast to 9.70 (9.60) and 9.60 (9.50) and keep 6-12M at 9.50 and 9.30 respectively.
Euro to Danish Krone
Danmarks Nationalbank (DN) did not intervene in the FX market in May when EUR/DKK traded close to 7.44.
After the French parliamentary election, which saw strong backing for Macron's party, EUR/DKK dropped to around 7.4350-60, a dip Danske view as temporary.
They forecast EUR/DKK at 7.4400 on 1-12M.