Lloyds Bank Forecasts for the Pound versus EUR, USD, AUD, CAD, NZD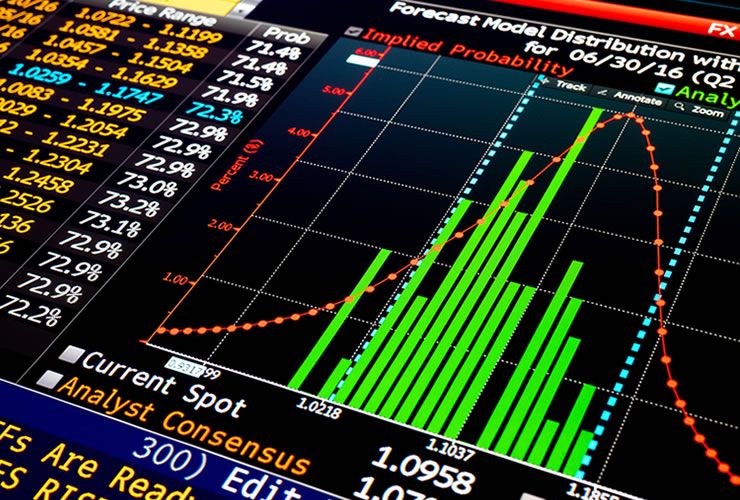 Analysts at Lloyds Commercial Banking have released their monthly currency report; below are the highlights for key Sterling pairs.
GBP/USD
Lloyds expect GBP/USD to remain broadely "rangebound" in a zone around 1.3000 as both currencies weaken, with political risk in the US due to Trump's policies getting blocked cancelling out a less hawkish Bank of England (BOE) and Brexit unease.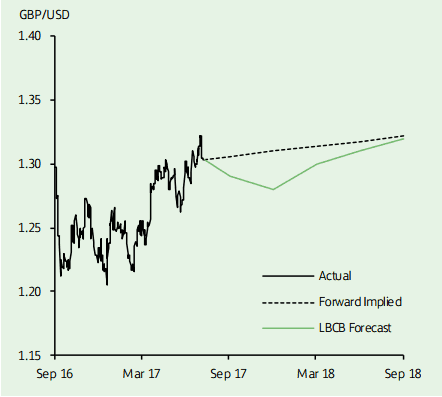 GBP/EUR
GBP/EUR is likely to remain rangebound around the 1.1000 level with risks tilted to the downside (in favour of the Euro) as Eurozone data is likely to outperform UK data.
GBP/AUD
A constructive view of the Australian economy, China and commodity prices supports the outlook for Aussie Dollar whilst the Pound remains vulnerable to Brexit uncertainty and central bank inertia, leading to a likely drop in GBP/AUD.
GBP/CAD
Lloyds have a positive view of CAD seeing more upside potential from rising oil prices and central bank tightening. This should see the currency strengthen versus the Pound. GBP/CAD to fall.
GBP/NZD
GBP/NZD may move sideways due to a negative view of the Kiwi (NZD) after poor recent data, especially inflation falling from 2.2% to 1.7% and employment retracing marginally. RBNZ is highly unlikely to lift rates for a long time and remains the implacable foe of a strong Dollar. GBP/NZD stuck in a range.