Pound Sterling Forecasts: Analyst on the Outlook vs. the US Dollar and Euro
- Parity for GBP/EUR predicted following a 'no deal' Brexit scenario.

- "GBP/USD could drop to 1.20 in the event of a no deal" - Credit Agricole.
- "A hard Brexit would drive EUR/GBP towards parity" - Rabobank.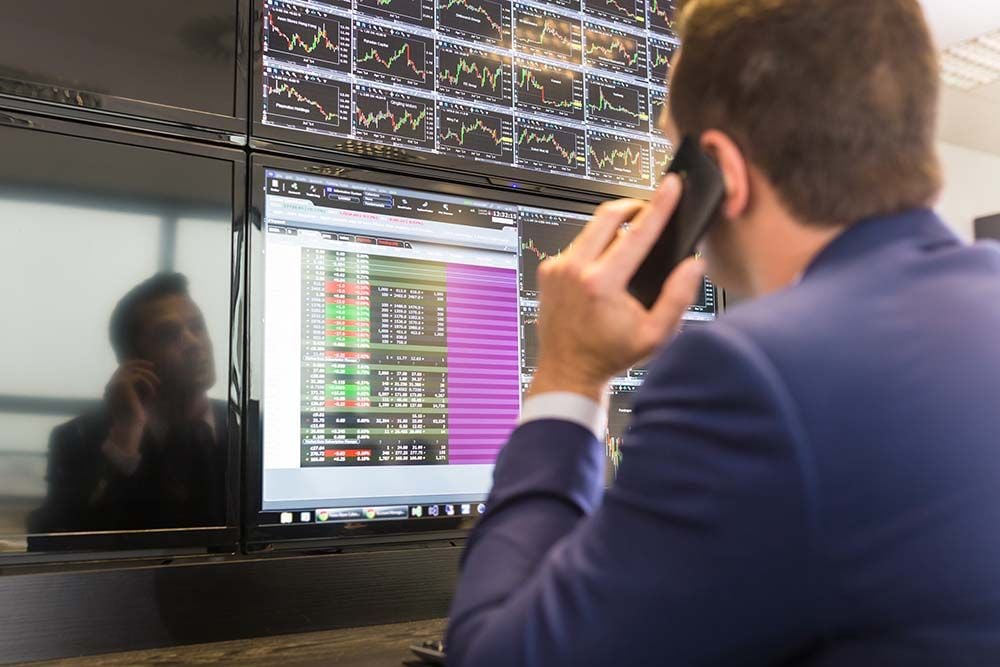 Image © Kasto, Adobe Images
A 'no-deal' Brexit is could trigger a further 10% depreciation in the value of the British Pound argue a number of FX analysts.
The calls come amidst a broad-based sell-off in Sterling that has seen it break through a key technical floor against the U.S. Dollar to hit its lowest level in nearly a year at 1.2871. "GBP is a notable underperformer, reaching a fresh 11-month low on the rising prospect of a no-deal Brexit," says Shaun Osborne at Scotiabank.
It has meanwhile sunk to the critical 1.11 support level against the Euro as markets gear up for a 'no deal' outcome to ongoing Brexit negotiations. "New lows for 2018 versus the Euro late yesterday and into today raise the temperature," says John Hardy, head of FX research at Saxo Bank, who says the big level in GBP/EUR is at 1.11.
We are looking for some form of support to kick in at this level in the near-term to arrest the selling. However, the overwhelming sense is that any strength in Sterling is liable to be short-lived.
"If we don't get a deal, Sterling can be weaker by about 10%, or even lower," says Thanos Vamvakidis, head of G-10 foreign exchange strategy at Bank of America Merrill Lynch, in an interview with CNBC, adding, "If you get a deal, any deal, Sterling can be up by 10 percent. I don't think any other currency can have this kind of moves in the next few months."
He is only one of several analysts suggesting a decline of that magnitude is on the cards should the UK tumble out of the EU without a deal.
"GBP/USD could drop to 1.20 in the event of a no deal - 1.20 is the long-term fair value of the currency pair under a very hard Brexit," said Valentin Marinov, head of FX at Crédit Agricole.
Although he too sees risks as symmetrically aligned, with a 'good-deal' Brexit leading to a similarly large move in the opposite direction up to 1.39.
The sudden swell of bearish forecasts came on the back of negative comments from Liam Fox, the secretary for international trade, who said he now saw risks of a no-deal, due to the stubbornness of the EU, at 60%.
The Pound's surprising lack of upside despite the Bank of England staying true to their promise and raising interest rates last week - a move which would normally be expected to give the Pound a massive boost - suggests Sterling is now in thrall of Brexit alone.
"We have learnt since the Bank of England interest rate hike that this is all about politics now," says Jane Foley, an FX strategist at Rabobank. "Sterling could fall quite hard."
Her base-case is not for such a scenario, but if it occurred she would expect Sterling to weaken by about 10% from current levels and touch parity versus the Euro and $1.13 versus the Dollar, given the positive outlook for USD.
"Although it is not our central view, we would anticipate that a hard Brexit would drive EUR/GBP towards parity and this would trigger another round of damaging inflationary pressures in the UK," says Foley.
Foley says markets are however ultimately prepared to see some brinksmanship from politicians who will keep on "pushing, pushing and pushing" their position "until finally they sign on the bottom line".
Ned Rumpeltin, European head of FX strategy at TD Securities meanwhile thinks that EUR/GBP is now seriously at risk of finally breaking out of its multi-month range on hard-Brexit fears.
A break above the key 0.9250 level on EUR/GBP (below 1.0820 on GBP/EUR) would be consistent with a scenario where the markets were seriously considering the possibility of the U.K. crashing out without a deal, according to Rumpeltin.
Rumpeltin says, "we are likely to go through a cycle where the market prices in a real risk of a no-deal outcome," suggesting substantially lower prices for GBP pairs.
Finally, Thu Lan Nguyen, an analyst at Commerzbank says markets are not yet pricing a 'no-deal' scenario properly, but if they did it would probably cost Sterling 10%.
"GBP initially lost 10% after the referendum, so this is the minimum" that sterling would lose on a trade-weighted basis, he says, if there was a real risk of the U.K. leaving the EU without a deal," Nguyen writes, in a recent note.
Among the notable moves in #markets in #Europe: #Sterling is another 0.6% weaker, now trading below 1.29. #economy #fx #forex #currency #gbp #pound #brexit pic.twitter.com/5U78CQ6x1O

— Mohamed A. El-Erian (@elerianm) August 8, 2018
Strategists at ING have got EUR/GBP moving up to 0.91-0.92, which implies a GBP/EUR exchange rate moving down to 1.0990-1.0870.
Viraj Patel, a strategist at ING, stresses the target for EUR/GBP is one that reflects "peak no-deal Brexit uncertainty and assumes no further escalation in the trade war. Could be worse if trade war does escalate."
"Sterling unravelling now against both the USD and EUR. Independent weakness is evidence of no-deal Brexit risks being priced in. We think peak no-deal risks takes GBPUSD to 1.27-1.28 in 3Q18. Hard to fight that given signs of a bearish trend channel. Next stop 1.2850/60," says Patel.
At the time of writing the Pound-to-Euro exchange rate is trading at 1.1136 on the interbank market with high-street banks offering international payments in the 1.0720-1.0820 bracket. Independent specialists are seen offering rates towards 1.1030.
The Pound-to-Dollar exchange rate is quoted at 1.2936 on the inter-bank market with high-street banks quoting in the region of 1.2480-1.2580 and independent specialists offering towards 1.2820.
Advertisement


Get up to 5% more foreign exchange for international payments by using a specialist provider to get closer to the real market rate and avoid the gaping spreads charged by your bank when providing currency. Learn more here
Fresh Nerves for Sterling
Fresh nerves for an under-fire British Pound on Thursday, August 09 on news reports Prime Minister Theresa May is stepping up the government's preparations in case Brexit negotiations break down and the country crashes out of the European Union without a deal.
May is planning a top-level meeting of her cabinet ministers early in September specifically to discuss how to ready the U.K. for a no-deal Brexit, according to a Bloomberg report released overnight.
The same report says a separate working group of senior government officials is being convened to ensure the Irish border remains free of customs checks and police even if there's no withdrawal agreement.
The news confirms the UK is now taking the prospect of a 'no deal' very seriously, even if the official line is the government is confident a deal will be reached.
"Reports suggested the UK side view November as a crucial make or break date and not the October EU‑UK summit. We believe GBP will struggle to lift over the short‑term, reflecting the BoE's subdued rate expectations and continuing Brexit uncertainty," says Joseph Capurso with Commonwealth Bank of Australia.
Sterling has been under significant pressure over recent days as markets increasingly prepare for a 'no deal' Brexit, with a break of the crucial 1.11 zone in the Pound-to-Euro exchange rate being recorded in midweek trade; something that potentially leaves Sterling at risk of a sudden drop down to the 2017 lows at 1.0746.
The GBP/USD exchange rate meanwhile continues a relentless downtrend that has taken it to 1.2880 for the first time in a year.
"GBP remains on the back foot as PM May is reported to be planning a cabinet meeting in early-September to step up planning for a no-deal Brexit," says Adam Cole, a foreign exchange strategist with RBC Capital Markets.
Advertisement


Get up to 5% more foreign exchange for international payments by using a specialist provider to get closer to the real market rate and avoid the gaping spreads charged by your bank when providing currency. Learn more here