Pound-to-Euro Rate Forecast to hit 1.23 by End-2018 say Capital Economics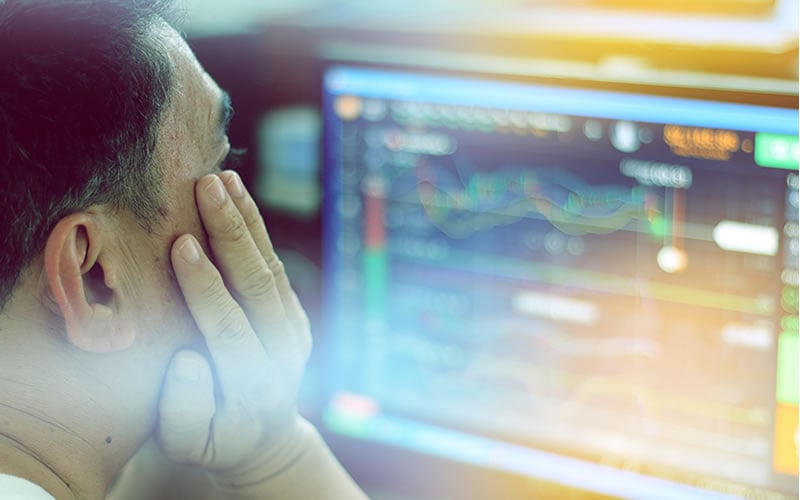 Falling UK inflation and rising rates could combine with higher inflation and a flat cash rate in Europe to improve the relative real-yield position in favour of the Pound.
Pound Sterling is likely to recover from its recent slump during the months ahead, according to Capital Economics, as markets are currently underestimating the pace at which the Bank of England will raise interest rates in the quarters ahead.
Traders are currently betting on just one more hike from the BoE over 2018, but policymakers will be more aggressive if Capital Economics' team is correct, raising the bank rate three more times before 2018 draws to a close.
"We continue to think that the markets are underestimating how quickly rates will rise in the UK, says John Higgins, chief markets economist at Capital Economics. "As the economy weathers the uncertainty over Brexit well."
Higgins' prediction comes after traders dumped Sterling by the bucketload on November 2, in response to the Bank of England having raised interest rates for the first time in a decade but striking a decidedly non-committal tone with regards to future interest rates.
Pound-to-Euro rate shown at hourly intervals. Captures Bank of England reaction and subsequent stabilisation.
Markets had duly anticipated the BoE would add 25 basis points to the cash rate, taking it to 0.50%, but were also pricing a further two hikes to come once into 2018 and beyond.
"Although more members of the Bank's MPC voted to raise rates than had generally been expected, investors chose instead to focus on the dovish tone of the minutes," Higgins notes.
Crucially, for traders, the Bank of England omitted an earlier-clause, that suggested interest rates might need to rise "faster than the market expects" over the coming years, from its Thursday statements.
That would appear to suggest market pricing was either on-the-money with where the bank wanted it, or overly optimistic.
In any case, the absence of any further upside to expectations appeared to provoke a "Sell the Fact" response from traders.
"Only one further 25bp increase is discounted in the overnight indexed swap (OIS) market between now and the end of 2018, whereas we anticipate that there will be three – taking Bank Rate to 1.25%," says Higgins.
Such a steep upward path would ensure the gap between UK and US interest rates remains minimal while driving a divergence with rates in Europe.
"For this reason we think that UK monetary policy will provide some renewed support to sterling before long," Higgins adds.
With the Federal Reserve also raising rates in the US there may only be limited upside to come for the Pound-to-Dollar rate in the year ahead, but the Pound-to-Euro rate is a different story altogether.
Pound-to-Euro rate at weekly intervals. Captures Brexit vote reaction and recent trading. Has a base been formed?

"We do think that Sterling will appreciate more against the Euro, given that the ECB is probably still a long way off raising rates itself," says Higgins. "Indeed, following its dovish "taper" last week, we now forecast that the ECB's first rate hike will be in Q3, rather than in Q1, 2019."
Falling inflation and a higher bank rate in the UK could combine with higher inflation and a flat cash rate in Europe to improve the relative real-yield position in favour of the Pound during the coming quarters.
Forecasts from Higgins and the Capital Economics team now put the Pound-to-Euro at 1.2300 by the end of 2018, which is a level not seen by foreign currency buyers since before the Brexit vote in June 2016.
The Pound-to-Dollar rate, on the other hand, is forecast to sit around the 1.3500 level just more than a year from now. This is a level seen as recently as September.
The Pound-to-Euro rate was quoted 0.49% higher at 1.1247 during noon trading Friday while the Pound-to-Dollar rate was marked 0.17% higher at 1.3073.
Get up to 5% more foreign exchange by using a specialist provider by getting closer to the real market rate and avoid the gaping spreads charged by your bank for international payments. Learn more here.