Election is no Game Changer for Pound Sterling say Crédit Agricole
Pound to Euro exchange rate today for reference: 1.1955
Pound to Dollar exchange rate today for reference: 1.2777
The British Pound's recent jump in value is likely unsustainable argues a prominent foreign exchange analyst.
Manuel Oliveri, FX Strategist at Crédit Agricole CIB, has told clients he remains sceptical of the Pound's election announcement-inspired jump saying that it is more a symptom of a technical clear-out of bets against the Pound in the foreign exchange market place.
The view echoes that of other analysts we have heard from and pits itself directly against that school of thinkers that argues the Pound has seen a game-changing moment in Theresa May's decision to call a general election on June 8.
The Pound was seen being the top performer this week, based entirely on the UK snap election announcement.
Many commentators have suggested the market bid Sterling in the expectation that an enlargement of the Conservative majority in the UK parliament will facilitate a smoother negotiated Brexit.
For Oliveri and his team though the outlook for the Pound rests heavily on decision-making at the Bank of England where there is apparently little scope for a hawkish shift.
"This is especially true as longer-term growth uncertainty remains intact and as medium-term inflation expectations as measured by 5Y forward breakeven rates have been falling to multi-month lows. This implies that longer-term price expectations stay well anchored and from that angle the BoE remains in a comfortable position to keep a dovish stance for longer," says Oliveri.
All of the above supports Crédit Agricole CIB's view that latest GBP upside is unlikely sustainable.
"If anything we believe elevated short positioning exaggerated upside momentum and that fresh buying may be needed in order to make a case of more sustained upside from current levels. This is unlikely to happen unless growth and/or rate expectations rise," says Oliveri.
As explained above Crédit Agricole CIB do not expect this to happen.
As such they believe GBP rallies should be sold, for instance against the USD.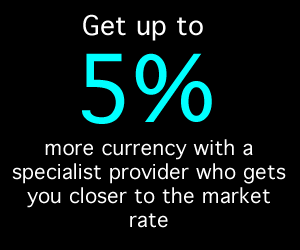 Others disagree and say the Pound could yet rise further against the shared-currency.
"Rising global inflation should have little impact on GBP, we think, since the BoE is not expected to change policy anytime soon," says Hans W Redeker at Morgan Stanley.
Morgan Stanley think GBP has become less sensitive to market expectations of "hard Brexit" vs "soft Brexit" and instead has moved onto assessing political uncertainty.
Morgan Stanley say the recent trend of Pound appreciation against the Euro could extend.
"Short EUR/GBP is still the best way to play for reduced political uncertainty in the UK vs still significant uncertainties in the Eurozone. EURGBP staying below the 0.8484 level keeps the current downtrend in place," says Redeker.
Meanwhile, analysts at Bank of America Merrill Lynch Global Research have told clients that while markets are assuming the Conservatives are to win the upcoming vote, there are still risks for Sterling.
"At the moment, a triple digit majority seems to be judged as likely by consensus (e.g. betting markets suggest a high likelihood). If the Conservatives fall short of that mark significantly there could be market repercussions: we could go from the current state of not seeing a large probability of a cliff edge to WTO rules after Brexit back to the position before PM called this snap election," says Robert Wood at BofAML.