CitiFX: Pound to Euro Exchange Rate Still has a Long way to Fall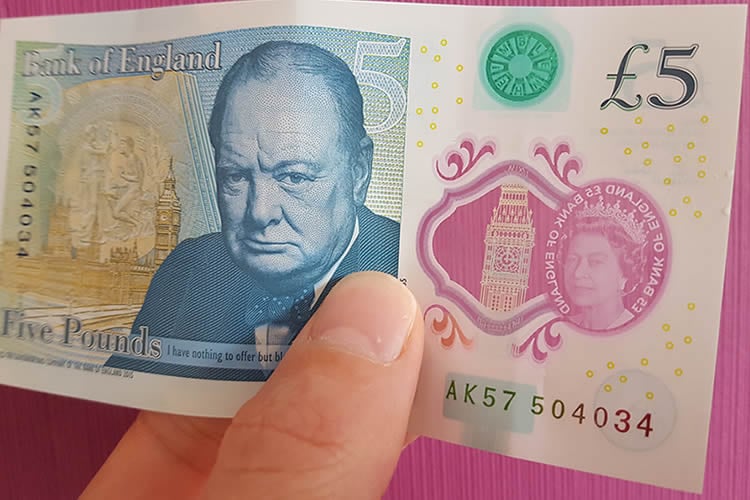 Analysts at the world's largest foreign exchange dealer say they are expecting another big move lower in Pound Sterling.
British Pound to Euro exchange rate for reference (29-10-16): 1.1100
Pound to Dollar exchange rate for reference: 1.2194
Sterling was the third-worst performing currency in G10 over the course of the week ending October 28th. Only the Yen and Swedish Krona underperformed.
The Euro has gone from being the worst performer in the week prior to the best performer.
Sterling continues to dance to its own tune and largely ignores data and moves in interest rates.
The currency remains highly sensitive to Brexit-related headlines at present and a ruling by the High Court in Belfast has seen the currency edge lower ahead of the weekend.
The ruling suggests Government is likely to have full control of Brexit negotiations which markets believe could lead to a hard-Brexit.
Despite the falls, at 1.1156 against the Euro and 1.2163 against the Dollar the currency is cacooned well within it's October ranges.
Foreign exchange analysts at Citibank say we should expect the current period of relative stability in the battered British Pound to extend.
However, the message concerning the longer-term is unequivocal - more deep losses lie ahead.
"The current rebound may have further to run but gains are likely capped in the 1.25-1.26 area," say strategists of the headline GBP/USD exchange rate which also translates into further relief advances in the GBP/EUR cross.
Latest Pound/Euro Exchange Rates
* Bank rates according to latest IMTI data.
** RationalFX dealing desk quotation.
Higher inflation readings from the UK, coupled with stronger data, have been cited as providing potential for a short term reprieve from the negative sentiment and the recent downward trajectory.
Driven by GBP depreciation, UK inflation rose from 0.6% year-on-year to 1.0% year-on-year in September while core inflation rose from 1.3% to 1.5%.
There is the chance that the rising inflation sees the Bank of England easing back on plans to cut interest rates again over coming months.
This should support gilt yields and rising gilt yields tend to push the currency higher.
Related:
>> Declines in the Pound Likely to be Temporary say Soc Gen
>> Dollar to Continue Rising on Higher Inflation, say ANZ
That said, we have noted Sterling to be more interested in Brexit-orientated headlines of late, and for that reason Citi believe Sterling will likely find strength limited, regardless of where yields are going.
"The medium to longer term view remains to sell Sterling on the bounce pretty much across the board," say Citi. "Rising hard-Brexit risk and negative impacts of Brexit referendum may be reflected in economic data gradually."
Indeed, following the release of impressive Q3 GDP data on October 27th we saw the Pound shoot up, as would be expected, only to completely reverse the gains within minutes.
Citi are bullish on the US Dollar and look to the impending release of third quarter GDP data with expectations for a strong outturn.
"Policymakers and investors have been more sanguine about recent GDP growth disappointments due to stronger private final demand. GDP for 2016 Q3 should break the recent streak of slower growth."
Citi analysts have this week updated their latest forecasts, seeing further downside for Sterling over the near-term (0-3 months).
"Although GBP depreciation underpinned manufacturing export, political uncertainty may affect corporation investment. If the UK loses access to EU single market, foreign investment in the UK may drop," say analysts in a client briefing.
The Pound to Dollar exchange rate is forecast to fall to 1.14 over the next three months ahead of a slight recovery to 1.20.
Citi's previous estimates for the final quarter of 2016 had been set at 1.29 according to Bloomberg data.
The median forecast held by the world's most noted research houses stands at 1.28 for the three months into the end of 2016 ahead of a move higher to 1.31 over twelve months.
Pound to Euro Exchange Rate: Below 1.10
There is clearly ample downside available in the GBP/USD which should also be reflected in the GBP/EUR cross rate.
Citi are actually rather bullish on the Euro's prospects with their economics research team expecting a 6 month extension announcement to the European Central Bank's asset purchase programme being announced in December (from March to Sep. 2017.
However, this call will be be accompanied by lower monthly purchases of EUR60bn from 80bn (ie. tapering) that would likely favour a stronger EUR.
"A possible 6 month extension to the ECB's QE program from March to September 2017 is now consensus opinion but accompanied by a steady reduction in monthly QE purchases beyond March (ie taper) is not and should markets shift to the view that the ECB is likely to begin tapering by Q2'17, EURUSD is likely to trade in a higher range," say Citi.
The rise in EUR/USD will aid the EUR/GBP higher and analysts see the Euro to Pound at 0.95 in the next one to three months, and on the six month timeframe the pair is forecast to rise to 0.96.
From a GBP into EUR perspective this translates into 1.05 and 1.0416 respectively.
The previous estimate held by Citi were for 1.12 to be reached by the end of 2016 ahead of a move to 1.11 by the end of 2017.
Median estimates are for the GBP/EUR to trade at 1.14 through the next twelve months.
Traders Starting to Bet Against Sterling Again
The latest Commitments of Traders (COT) report from the US Commodity Futures Trading Commission (CFTC) shows investors are starting to once again build fresh bets against the Pound.
However, traders have added to GBP risk on both sides, narrowing the net short position for a third consecutive week.
"The net short remains relatively extended at $6.4bn just shy of the recent $7.8bn record. GBP bears are showing signs of renewed confidence with their first build in gross shorts since the flash crash from early October," says Shaun Osborne, a strategist at Bank of Nova Scotia.
Featured Content
Mortgage Direct - a Spanish mortgage broker specialising in the provision of mortgages for expats - have confirmed they have secured their Spanish license.