E.U. and U.K Agree a Brexit Deal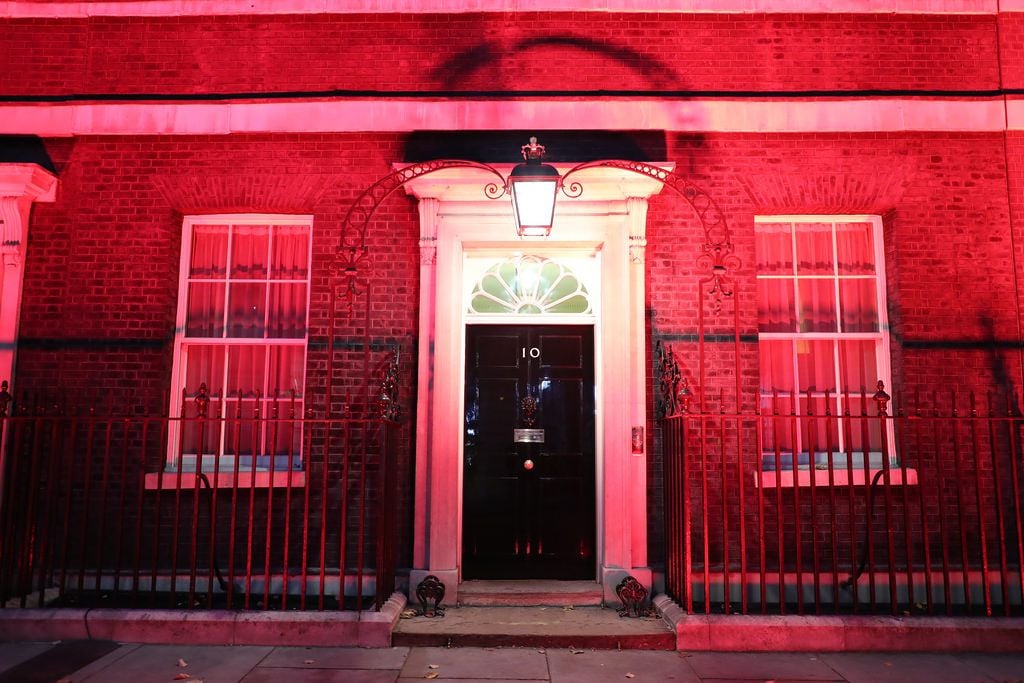 The Pound's near-term outlook now rests with the ability of the Prime Minister to unify her party and government behind her Brexit agreement. Image © Gov.uk
- See the legal text of the Brexit agreement here

- "Familiar state of uncertainty" to persist says currency strategist

- Sterling likely to hug recent ranges vs. Euro and Dollar near-term
E.U. and U.K. negotiators have settled on a Brexit withdrawal agreement that, if passed by lawmakers on either side of the channel, will ensure no disorderly Brexit takes place.
On balance, the news is good for Sterling which travelled higher on news of progress.
The U.K. Prime Minister Theresa May has meanwhile secured the backing of her cabinet to pursue the deal.
This is a significant win for the under-pressure Prime Minister who endured a five hour meeting with her cabinet to secure the outcome.
Clearly there was no 'rubber stamping' happening behind the doors of Downing street and reports say at least a third of the cabinet are not happy with the outcome; nevertheless May prevails.
Sterling traded in volatile fashion in the run-up to the release of the deal by the European Union, but is ultimately headed higher as the pieces start to fall in placel.
The agremeement is described by the E.U.'s chief Brexit negotiator Michel Barnier as precise and detailed document.
On the highly controversial all-U.K. backstop - designed to ensure no hard border is ever set up on the island of Ireland - Barnier says it is a last resort outcome. "It is not meant to be used, our objective is to reach a new egreement between the E.U. and U.K. before the end of the transition period."
A summit between E.U. leaders later in November is likely to take place where the deal will be rubber-stamped.
Barnier did not give concise guidance as to whether further negotiations are possible over coming days in the event that the U.K. needs further concessions from the E.U. to push the withdrawal agreement through parliament, simply saying "all sides must take responsibility".
An E.U. summit can be scheduled for 25 November to seek approval by all EU leaders. Once the withdrawal agreement is agreed by UK and EU leaders, Theresa May would need to pass the enabling legislation through both houses of Parliament. The European Parliament would also need to ratify the agreement.
Whether Theresa May will manage a majority in the House of Commons is uncertain at this stage.
"If May cannot convince the DUP and enough Conservative MPs to back her deal, she will have to rely on the support of opposition Labour MPs. During this period of political manoeuvring, GBP will be vulnerable to further bouts of volatility," says Joseph Capurso, an analyst with Commonwealth Bank of Australia. "If the House of Commons looks like approving the withdrawal agreement, GBP/USD would rally."
But, "if the House of Commons looks like voting down the withdrawal agreement, parliamentary pressure for either a general election or a referendum would increase and GBP will come under renewed downside pressure."
Advertisement




Bank-beating GBP exchange rates: Get up to 5% more foreign exchange by using a specialist provider to get closer to the real market rate and avoid the gaping spreads charged by your bank when providing currency. Learn more

here
Sterling Tipped to Struggle as Bitter Domestic Political Fighting Seen
Markets are expected to remain nervous because they know that securing the cabinet's backing does not yet ultimately deliver the deal, nor does it secure May's premiership.
Indeed, reports are coming in that a 'no confidence' vote in the Prime Minister might be called within hours by Conservative party backbenchers unhappy with the deal May is proposing.
This would trigger a significant bout of uncertainty which will reverberate through currency markets and hurt Sterling further as it would significantly raise the prospect of no deal being reached between the E.U. and U.K.
"This is why the GBP is in trouble: Cabinet meeting is into its 5th hour, while BBC's political editor is told that pro-Brexit Conservatives are ready to force a no-confidence vote in Theresa May. Not clear any better version of Brexit is available, or who new leader could be," says John Authers, Senior Editor at Bloomberg.
The British Pound rallied sharply in the wake of news on November 13 that a technical deal between the U.K. and E.U. over the terms of the U.K.'s withdrawal from the European Union had been reached.
This is the standard reaction many currency market commentators were expecting as on paper any deal dries up the uncertainty poured over Pound Sterling when the U.K. voted to leave Europe back in 2016.
However, the opposition to the deal from Prime Minister Theresa May's Conservative party and governing partners in the DUP has been notable and has served a sharp reminder that a Brexit deal remains some way off in the distance.
The deal in its current form is almost certainly unlikely to be supported by a cabal of up to 50 Conservative parliamentarians and their DUP counterparts.
We are hearing a host of strategists and analysts suggest the outlook remains decidedly fragile for Sterling over coming hours and days.
Kit Juckes, a foreign exchange strategist with Société Générale says he expects uncertainty to remain as May's proposed Brexit deal raises more question than it actually answers.
And in periods of uncertainty, currencies rarely thrive.
Juckes notes:
"A 2pm Cabinet meeting will be held after which we will find out whether she succeeded in passing that first hurdle. If she doesn't, pressure to resign will mount.
"If she does, the show moves on to trying to garner support for her deal in the House of Commons. The opening salvos from the DUP, hard Brexiteers in the Conservative ranks, and the leadership of the Labour party, suggest this will be very hard indeed. Therefore, even if white smoke comes out of the top of the Downing Street chimney this afternoon and agreement is announced, any further GBP rally is likely to be short-lived as we return to a familiar state of uncertainty.
Neil Wilson, the Chief Market Analyst, for Markets.com says we are now at the crunch point for Brexit, meaning we are likely to enter a new phase of Pound Sterling volatility.
Wilson senses a "total sense of uncertainty facing the market with all outcomes still possible."
The draft withdrawal agreement, which has been drawn up alongside a statement of future relations with the E.U., has not been published but is said to run to some 500 pages.
The backstop within the agreed draft aims to avoid any 'hard border' being erected between Ireland and Northern Ireland by keeping the U.K. aligned with the E.U. customs union.
However, the fear is that this alignment in the backstop won't be limited but will instead keep the U.K. under the E.U.'s arm for an extended period.
Leading Brexiteer Jacob Rees-Mogg told BBC Newsnight he was so unhappy with the agreement he could withdraw his backing for May.
"Both sides see this as capitulation. In trying to please everyone, Mrs May satisfies no one. The DUP-Conservative deal surely cannot survive this? The intractable Irish border question remains just that; insoluble," says Capital.com's Wilson. "Sterling volatility is expected to rise as the near-term upside and downside risks crystallise."
Potential Scenarios Going Forward
It is worth pointing out Sterling remains largely rangebound and at levels against the Dollar and Euro which are consistent with the market's wait-and-see-approach of recent months.
We would expect Sterling-Euro to remain fixated on the fulcrum at 1.1250, a level the pair tends to gyrate around.
The Sterling-Dollar meanwhile retains a downside bias but has yet to crack below 1.27; it would take a notable deterioration in U.K. politics to trigger decline we believe.
Above: GBP/USD going nowhere in particular.
Markets.com's Wilson eyes four potential scenarios that might play out for Sterling going forward:
Scenario 1: deal passes, sterling rallies but the deal is deeply unpopular on both sides, leading to fresh uncertainty.
Scenario: deal fails, Britain leaves the E.U. with no deal. Brexiters satisfied but pound crashes.
Scenario: deal fails, May acquiesces to 2nd referendum. Pound rallies as polls show Remain to win, near-term volatility. Wilson believes remain would win as an energised youth vote would likely help carry the day.
Scenario: Deal fails, govt doesn't feel it can hold out, leading to new election. Potential Corbyn victory leads to sell off in UK equities. Likely would also lead to 2nd referendum, helping Pound for reasons above.
"Bottom line, if this deal fails we either crash out with no deal and Sterling tanks; or we get a second referendum and the Pound rallies as Remain would likely carry the day," says Wilson.
Advertisement




Bank-beating exchange rates: Get up to 5% more foreign exchange by using a specialist provider to get closer to the real market rate and avoid the gaping spreads charged by your bank when providing currency. Learn more

here