EUR/USD Faces 'Significant Change in Structure'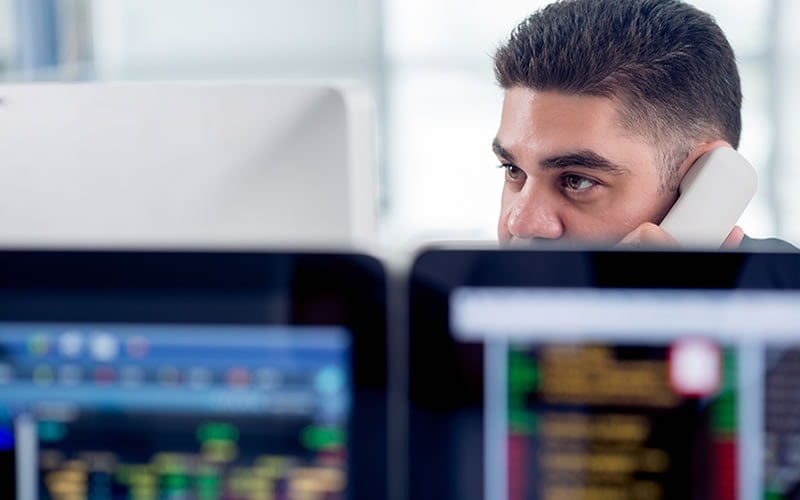 The Euro-Dollar exchange rate could be about to shift into a more positive technical structure argue analysts at Credit Suisse.
Analysts have made the suggestion on the basis of the Euro's ongoing recovery against the US Dollar which has taken the EUR/USD exchange rate above key resistance at 1.0821/29.
This level of resistance is based on a cluster of retracement levels including the 38.2% retracement of the decline from May last year and the February high.
"Above 1.0821/29 suggests a potentially important base is completing," says David Sneddon at Credit Suisse.
Sneddon observes large base is in the process of forming to aim at the November high and the falling 200-day average at 1.0874/82.
"Follow-through here would mark a potentially significant change in structure, for 1.0979 initially," says Sneddon.
Support moves to 1.0827 initially, with 1.0791 needing to hold to keep the immediate risk higher.
"A break below 1.0760 though is needed to warn of a small top, and a potential false break higher," says Sneddon.
It's not just Credit Suisse who are seeing the Euro turning more constructive.
Analysts at Danske Markets have meanwhile confirmed to clients they agree with the prognosis that the Euro has seen the worst pass.
"We believe EUR/USD is close to forming a base. In our view, relative rates remain EUR/USD bearish as the Fed is slightly under-priced and the ECB is priced too hawkishly. However, the argument we had for a short-term move lower in EUR/USD driven by more clarity with regard to a possible US border tax adjustment and Homeland Investment Act II is fading," say Danske in a note to clients dated March 27.
The Dollar is under pressure heading into the final plays of March as the Trump-related euphoria that greeted market participants back in November is drying up.
The Dollar index (a basket of the USD's main counterparts which consists of mainly of G10 currencies) has lost nearly 5% since early January.
Trump's health care failure of last week should add to the pressure as the market's patience with the US administration's ability to push its economic agenda is wearing thin.
As a result of the shift in the foreign exchange landscape analysts at UniCredit Bank say they now favour euro and yen upside against the greenback, because:
1. euro area data continue to surprise on the upside while EUR-USD remains undervalued and positioning is quite clean and
2. JPY shorts are still quite extended, while sentiment towards US assets is turning more cautious.