Traders Most Positive on Pound Sterling Since 2015, Euro Losing Favour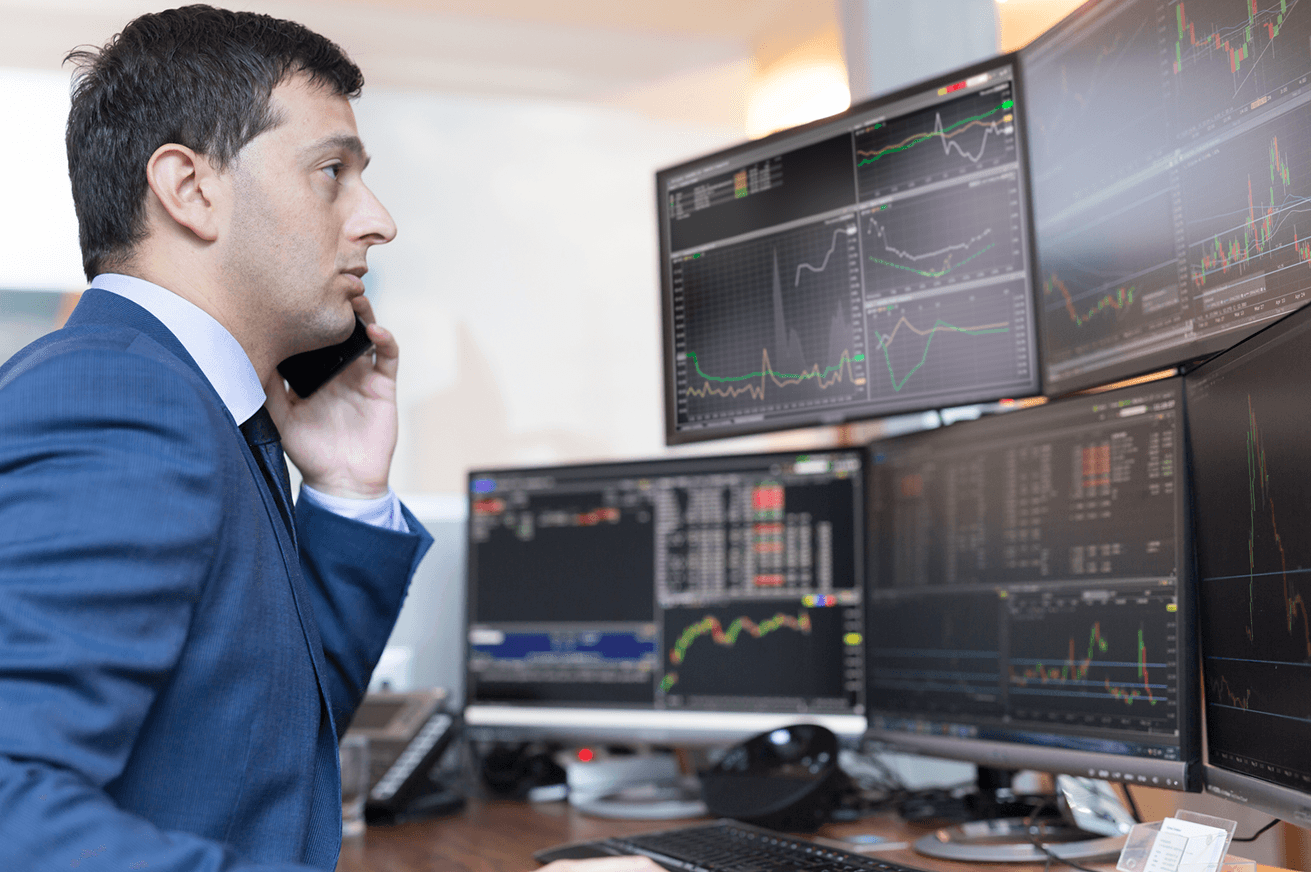 Insights into the global trading community confirm sentiment towards the British Pound has improved markedly over recent weeks.
The latest Commitment of Traders report from the US Commodity Futures Trading Commission shows while the trading community remains overall bearish on Sterling, the stance is fast fading in popularity.
"Net GBP shorts were trimmed to $858mn in the week as gross longs rose and gross shorts covered aggressively," says Shaun Osborne, a foreign exchange analyst with Scotiabank in Toronto.
There was a significant trimming of shorts on Sterling by $2,968mn over the course of just one week.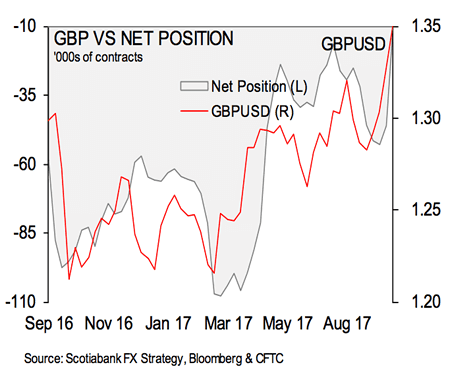 "Shorts" refer to existing bets for the Pound to fall further while "longs" are bets for the Pound to rise.
"Bearish sentiment on the Pound is now the weakest since late 2015 with the BoE in play for a Q4 rate hike," says Osborne.
The Bank of England surprised markets at their September policy meeting by stating the majority of members of the Bank's policy-setting Monetary Policy Committee now believe an interest rate rise in the near-term is appropriate.
The view comes as UK inflation continues to run hot and threatens to breach the 3.0% level in coming weeks.
Markets are now ascribing an 80% chance of an interest rate rise at the November meeting.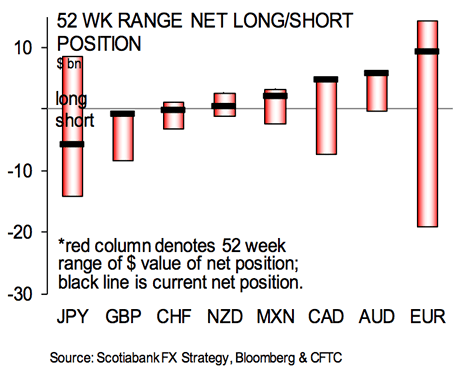 Meanwhile, traders are cooling their enthusiasm towards the Euro.
"Net EUR longs were cut aggressively, falling by around a quarter to USD9.4bn. Gross EUR longs were stable in the week but speculative accounts took advantage of the EUR's approach to the 1.20 point to increase gross shorts," says Osborne.
The fading demand for Euros comes at a time the currency's uptrend against the Dollar struggles to extend beyond the 1.20 marker.
Meanwhile against Sterling gains are also increasingly hard to come by. The Pound-to-Euro exchange rate is up 4.6% over the course of the past month having reached an eight-year low in August.
The Dollar meanwhile continues to suffer negative sentiment.
"The steady increase in the aggregate bearish bet on the USD seen over the past month continued in the week through Tuesday but the increase was fractional and reflected some big swings in positioning in the individual currencies," says Osborne.
Overall, the aggregate USD short amounted to USD15.84bn this week, from USD15.77bn last week. The overall bearish bet on the USD remains the largest since 2013.
Get up to 5% more foreign exchange by using a specialist provider by getting closer to the real market rate and avoid the gaping spreads charged by your bank for international payments. Learn more here.