Dutch Elections: The Euro Exchange Rate's Outlook Suddenly Got a Little Brighter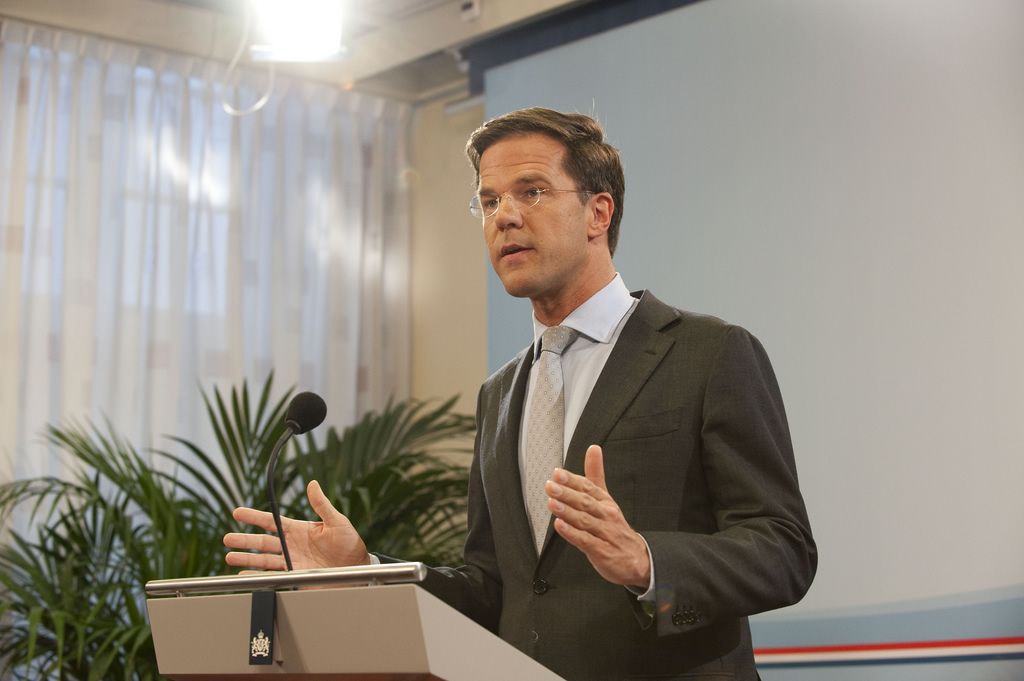 Dutch Prime Minister Mark Rutte (above) has claimed a dominating election victory over anti-Islam politician Geert Wilders, who failed the year's first test for populism in Europe.
The result has helped the Euro exchange rate complex higher.
The victory of the establishment in Holland could see markets approach European political risk in a new light and would benefit the Euro should growing investor confidence be applied to considerations over upcoming elections in France and Germany.
"The limited progress for the EU-sceptic Freedom Party will bring short-term relief for financial markets and tighter intra-Euro-area bond spreads," says Jan von Gerich at Nordea Markets. "This time the polling institutions got the results roughly right."
The right-wing Freedom Party (PVV) at 13% of the votes did not do better than expected, but actually slightly worse, in an election with a high participation rate of 82%.
The PVV improved compared to 2012 (5 seats more) but did not reach the 2010 result.
"It would thus be hard to call it a rising trend of populism, at least in the Netherlands," says von Gerich.
The Euro to Pound exchange rate trades at 0.8739 at the time of writing, above a low of 0.8666 set on Wednesday, March 15.
However, EUR/GBP remains well below the month's best at 0.8788 confirming the notion that the market had expected this outcome.
Strategists at Credit Suisse do however believe that the Euro should soon regain its positive tone; and why shouldn't it if even-risk in Europe has been vastly overinflated?
"The first defeat for populists in Europe might also have important repercussions for the upcoming French presidential election on 23 April and we could see Le Pen losing momentum in the polls and markets starting to reprice risk," says Aila Mihr at Danske Bank.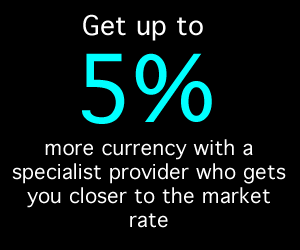 The Euro to Dollar exchange rate meanwhile trades at 1.0733 having recovered from Tuesday's low at 1.0599.
We are now looking at the best EUR/USD exchange rate since early February; however it is arguable that this is more a function of US Dollar weakness than Euro strength at this stage as the US Federal Reserve disappoint markets with suggestions they might only raise interest rates on two more occasions in 2017.
We can also report that analysts at Deutsche Bank have upgraded their view on the Euro saying they expect it to retain a more positive bias near-term and suggest 1.10 is a possible target.
Looking ahead, von Gerich remains cautious as the bigger test concerning the French electorate remains.
"France-related worries are still likely to resurface. A slight easing of the fiscal stance may follow," says von Gerich.
Highlights:
The Greens with their young popular leader Jesse Klaver biggest winner and obvious candidate for new government
Christian Democrats (CDA) and left-wing liberals of D66 also in winning mood with plusses of six and seven seats, respectively
Eurosceptic Wilders' PVV gains 5 seats, considerably less than polls had suggested earlier. The PVV becomes the second largest party.
Devastating loss for labour party PvdA
Heart of new cabinet likely to be formed by VVD, CDA, D66
Talks are likely to last for some time – possibly months. The final official election results will be published on 21 March by the Dutch Election Commission.
The new parliament will meet for the first time on 23 March, when official coalition talks will begin. However, informal coalition talks are likely to start today