New Zealand Dollar 'Fair Value to Fall' as Changes to the RBNZ Mandate Signalled by New Administration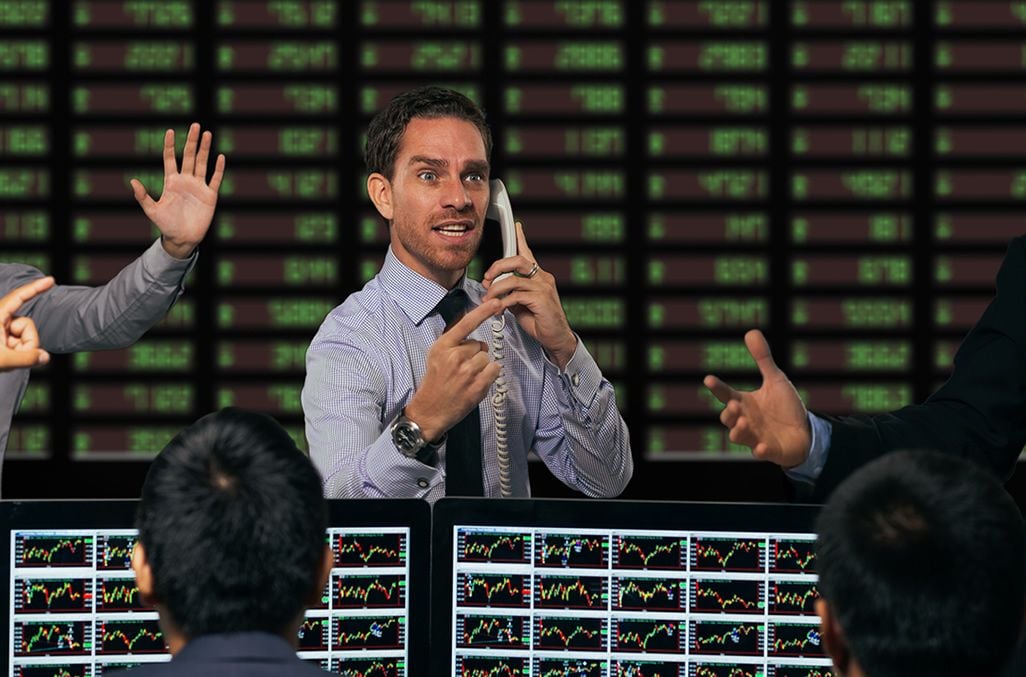 NZD is the worst-performing major currency at the start of the new week as new finance minister says he is minded to task central bank with lowering the basic interest rate.
The incoming New Zealand Finance Minister, Grant Robertson, said on Sunday that the government's broad objective is getting the unemployment rate under 4% (currently 4.8%) and is wants the Reserve Bank of New Zealand to play a role in reaching that goal.
He also said that changes to the RBNZ Act will include an employment objective, which could "potentially" mean lower interest rates.
The New Zealand Dollar was the worst performer in the Asian session on the back of these headlines: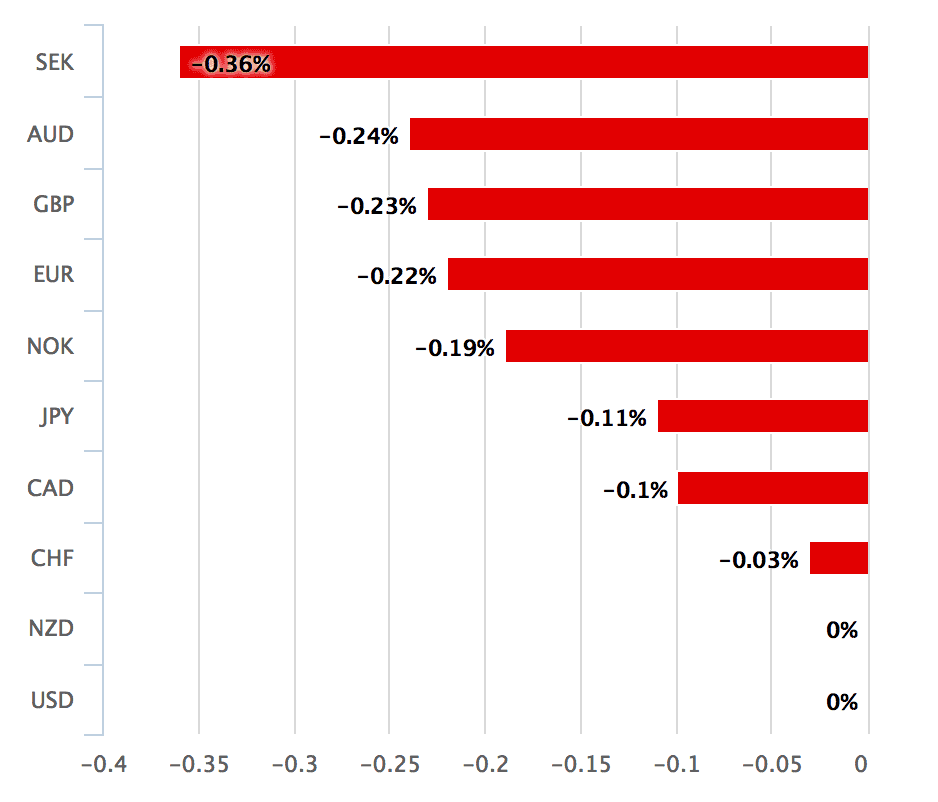 Why do these developments matter for the currency?
The RBNZ currently has a basic Official Cash Rate set at 1.75% - the highest cash rate of all the currencies in the group-of-ten basket of the world's largest creel-traded currencies.
It is the attractive yield on New Zealand assets this cash rate delivers that has for a long time stoked global investor demand for UK cash assets. Investors borrow in low-cost jurisdictions, and invest in the higher yielding New Zealand market.
This creates a massive spike in demand for the NZ Dollar.
But, should the RBNZ now have to lower its basic cash rate, this advantage is cut and demand for NZD is reduced.
Another problem is that the market believes the New Zealand interest rate is set at an appropriate level for the economy, lowering it will presumably create a new set of risks and unbalance the economy.
Think of sky-high New Zealand house prices and the impact lowering the cost of borrowing will have on these prices. It is is not unreasonable to believe financial stability will now be risked by the incoming Government.
This is an all-round negative development for the NZD.
"This new setup may increase the central bank's policy flexibility, allowing it to run the economy closer to its growth potential for longer. However, it also suggests that higher inflation, if tolerated, would lead to an internal competitive appreciation (higher unit labor costs) which would cause the fair value of NZD to fall," says Hans Redeker at Morgan Stanley.
The Pound-to-New Zealand Dollar exchange rate is quoted at 1.9193 having closed the previous week at 1.9141.
The Euro-to-New Zealand Dollar exchange rate is at 1.6957 having closed the previous week at 1.6913.
The New Zealand-to-US Dollar exchange rate is at 0.6859, unchanged on the previous week.
Looking ahead, PM Ardern will detail a 100-day plan this week having already indicated that there will not be many changes from pre-election promises.
She is also seeking advice on whether to adopt a mini-budget.
"We reiterate that the recent change in government led by Labour and NZ First coalition supported by Green party on supply and confidence agreement is likely to be more inward looking and is expected to focus on a nationalist agenda. We see downside risks to NZ growth forecast, business confidence, disruption to foreign capital inflows, rising likelihood of low policy rates (potential RBNZ reforms) for longer and potentially an interest to pursue a more competitive currency," says Winson Phoon at Maybank in Singapore.
Get up to 5% more foreign exchange by using a specialist provider by getting closer to the real market rate and avoid the gaping spreads charged by your bank for international payments. Learn more here.