ING Upgrade Pound-to-Euro Exchange Rate Forecasts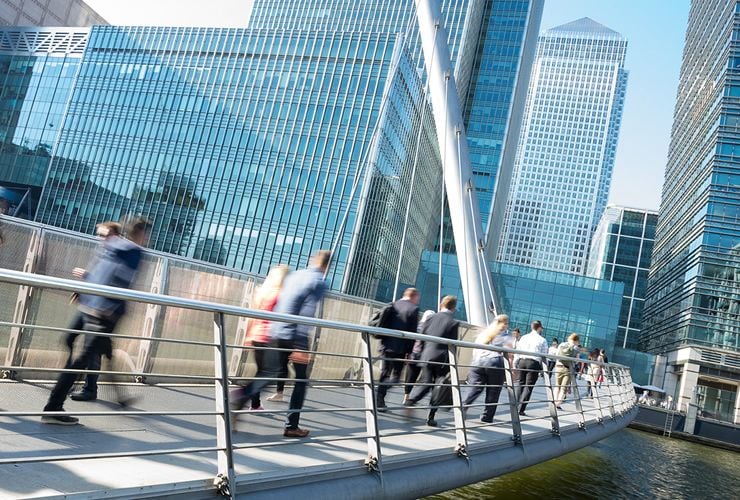 © Adobe Stock
Strategists at ING Group and MUFG are the latest to revisit their 2018 FX forecasts after a Sterling start to the year, while the team at CIBC Capital Markets are warning of volatility and downside risks ahead.
The Pound Sterling could now break through to new highs against the Euro and Dollar during the first quarter of 2018, according to strategists at ING Group, who have tweaked their forecasts due to a stronger than expected start to the year.
February's upgrade comes amidst a subtle shift in sentiment toward the Pound Sterling, owing to mounting speculation that Prime Minister Theresa May is pedalling backward on pledges to pursue a full break with the EU. This might result in continued customs union or single market membership.
However, a much sharper than expected weakening of the US Dollar has also been a significant driver behind the forecast changes, with the US currency having fallen by close to 4% during January alone.
"GBP has moved above our long-held conviction call of 1.40 against the USD for this quarter – but even we're slightly surprised by the speed at which we have got there," says Viraj Patel, a foreign exchange strategist at ING Group.
"Sure, most of it has to do with extensive dollar weakness – which has evolved pretty much in line with our thinking. But one can also detect a subtle shift in the directional sentiment for GBP."
The Pound-to-Euro rate has risen by 1.29% over the course January, to trade around 1.1400 on February 02, and it could still have a distance to go during the coming months.
This is the result of Sterling having overtaken the Euro in a joint race against the US Dollar, with the Pound-to-Dollar rate rising around 5.4% in January and the Euro-to-Dollar rate gaining around 4.1%.
"We're now looking for GBP/USD to move up to 1.45 as the UK economy regains some of its cyclical swagger – but we do think that patience is required before markets take that bet," says Patel.
As a foreign exchange cross rate, the Pound-to-Euro price is the product of a simple equation that divides the Pound-to-Dollar over the Euro-to-Dollar rate. Sure there are individual flows that can produce divergences from this equation from time to time, but these deviations rarely hold for very long.
Therefore, should the Pound-to-Dollar rate continue to outpace the Euro-to-Dollar rate, then the Pound-to-Euro can also be expected to surge ahead as well.
"We cite two non-mutually exclusive catalysts for this to happen: (1) positive UK data surprises and (2) reduced UK economic uncertainty in the form of an agreed Brexit transition deal," notes Patel.
ING Group now forecast the EUR/GBP rate will fall to 0.86 by the end of the first quarter which means, in other words, the Pound-to-Euro is expected to rise to 1.1627. This is an upgrade from the 1.1360 forecast issued at the end of 2017.
Above: Pound-to-Euro rate shown at daily intervals.
Advertisement
Get up to 5% more foreign exchange by using a specialist provider to get closer to the real market rate and avoid the gaping spreads charged by your bank when providing currency. Learn more here.
MUFG Warn of Upside Risks
Patel and the team also upgraded their Pound-to-Dollar forecast for the first quarter, with the exchange rate now expected to top 1.4500 before the end of March. This is an upgrade from their earlier, and once seemingly bullish, call of 1.40.
The ING strategy team is not alone in having revisited its FX forecasts in February, however, as has been reported by Pound Sterling Live. They and others were joined Friday by the team at MUFG, with the Japanese bank now warning of upside risks to its own January forecasts too.
"Recent Brexit and UK economic developments have played out largely in line with our bullish outlook for the pound, which has helped to lift cable back above the 1.4000-level," says Lee Hardman, a currency analyst at MUFG.
"The pound is less undervalued now but we still see scope for further gains in the year ahead. Recent price action even suggests that our forecasts for the pound could prove too cautious."
Hardman and the MUFG team previously forecast the EUR/GBP rate will end the first quarter at 0.8700, before finishing the 2018 year at 0.8650, which implies a Pound-to-Euro rate of 1.1494 and 1.1560 respectively.
They predict the Pound-to-Dollar rate will close the first quarter at 1.4020 and the year at 1.4680.
"We see scope for the pound to strengthen further in the near-term. Unlike other major central banks, the BoE should be more welcoming of a stronger currency as it aides their efforts to return inflation back towards target," Hardman writes, in a note Friday.
"Securing a quick Brexit transition agreement in the coming months could also provide an important catalyst for a hawkish shift in BoE policy, and help to sustain stronger pound levels in 2018."
Above: Pound-to-Dollar rate shown at weekly intervals.
Bank of England in Focus
The Bank of England delivered a life saving adrenaline shot into the arm of Sterling back in September 2017, when it began hinting that it could soon withdraw its post-referendum stimulus from the market.
In November the BoE raised interest rates for the first time in a decade, reversing the emergency rate cut of August 2016, and since then markets have kept a close eye on the monetary policy committee. Opinion is now divided over when the bank might move again.
"We expect a 'goldilocks job' from the BoE at next week's meeting – sounding not too hawkish and not too dovish, but getting the balance just right to keep markets where they are," says ING's Patel. "Officials will remain content on letting the data do the policy talking."
Patel argues that, with Brexit talks now entering a key phase, uncertainty will once again become a factor markets and the economy and that this should see the Bank of England opt to sit back and observe developments over the coming months.
This could mean future gains are slower in the making for Sterling than they have been in the first month of the year. While MUFG forecast a hawkish BoE and Patel sees a benign influence from the central bank, others are simply warning of volatility to come.
"We expect Sterling volatility to increase ahead of the March 22-23 EU Leaders' Summit, which is expected to kick-start trade negotiations," warns Royce Mendes, an economist at CIBC Capital Markets.
"While a "soft Brexit" would be the least-worst scenario for UK growth and GBP fortunes in the long term, the early stages of trade negotiations won't be smooth sailing and could result in increased volatility."
For all of the nascent optimism around Sterling, the Brexit negotiations are now entering a crucial stage and CIBC's Mendes says, in the bank's monthly FX outlook, this could see the Pound-to-Euro rate driven lower and the Pound-to-Dollar rate forced into paring back some of its recent gains.
Advertisement
Get up to 5% more foreign exchange by using a specialist provider to get closer to the real market rate and avoid the gaping spreads charged by your bank when providing currency. Learn more here.