Morgan Stanley Turn Bearish on Pound Sterling, see Downside v Euro and US Dollar Ahead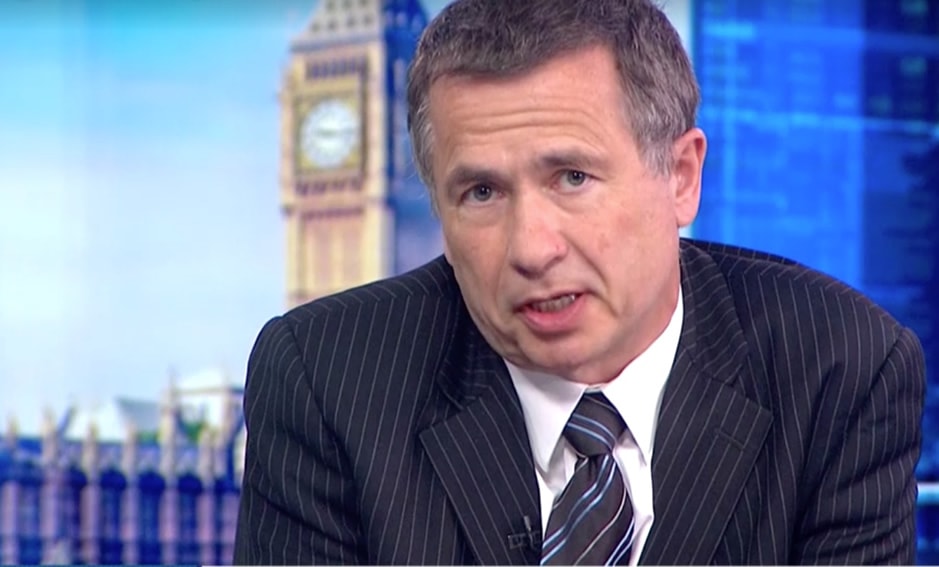 Quotes:
Pound to Euro exchange rate today: 1 GBP = 1.1073 EUR
Pound to Dollar exchange rate today: 1 GBP = 1.3146 USD
Morgan Stanley have turned bearish on Pound Sterling following the August Bank of England policy meeting and inflation report.
"We believe it is time to turn GBP bearish," says Hans W Redeker, lead Strategist with Morgan Stanley in London.
The call from Morgan Stanley is notable if we consider they have actually been one of the more constructive major institutions towards Sterling over recent months.
What has changed?
The Bank of England triggered a fresh bout of selling pressure on Sterling after the Bank suggested no interest rate rises are likely in 2017 while simultaneously downgrading their growth forecasts for the UK economy for 2017 and 2018.
This shift in tone at Threadneedle Street, when combined with rising political risks, see Morgan Stanley reinforcing the view that GBP/EUR is to go sub-1.10 and GBP/USD sub-1.30.
Since November 2016 the global investment banking giant has advocated for a stronger Sterling, particularly against the Dollar, citing valuations and the high political incentive to negotiate away the March 2019 Brexit cliff edge.
But, "with the UK now set for a prolonged transition period into 2022, the cliff edge risk has been reduced," says Redeker in a note dated August 4.
"Nonetheless, we believe it is time to turn GBP bearish. This autumn may see Tory intra-party tensions culminating with the October party conference. Event risks have turned us into GBP bears," says Redeker
Is the fall in value of Sterling impacting your international payments? Get up to 5% more foreign exchange by using a specialist provider by getting closer to the real market rate and avoid the gaping spreads charged by your bank for international payments. Learn more here.
Morgan Stanley note the Bank of England sent a dovish signal on Thursday by expanding the term funding scheme, lowering growth forecasts and sounding more downbeat on wage growth which should shift market perceptions.
"GBP/USD has been rallying recently as a result of the weak USD, with the proportion of traders that are bullish hitting a high of 83%. The BoE may change that now, just as a run of political risk events are expected," says Redeker.
And, as pay packets shrink in real terms owing to rising inflation, GBP should weaken via weaker consumption.
Morgan Stanley are forecasting the Pound to Euro exchange rate at 1.0870 by the end of 2017, 1.0638 by the end of March 2018 through June 2017 ahead of a recovery towards 1.11 by the end of 2108.
The Pound to Dollar exchange rate is forecast at 1.28 by the end of 2017, 1.26 by end-March 2018, 1.23 by mid-2018, 1.24 by end-September 2018 where it should stay until the end of 2018.
Broadbent's Positive Message
Downside in Sterling does however appear to be tampered to some extent by the message from the Bank that 2018 might see more than one interest rate rise.
The message was hammered home by the Bank's Deputy Ben Broadbent who told the BBC there was a "trade off between stabilising inflation and keeping the economy going".
But he said the UK was "a little bit" better placed to cope with an interest rate rise.
Broadbent said the Bank's Monetary Policy Committee (MPC) believed there would need to be more rate rises than those expected by the financial markets.
"The MPC said given the other assumptions in its forecast it thought probably there would need to be rate rises, and indeed more rate rises than those priced into the interest rate curve in future than the financial markets expect. "I do think the time is likely to come when rates will go up generally."
Could there be a chance that this view is given more of an airing by FX markets? If so then we would suggest the downside in GBP might be protected going forward.
But again, it all ultimately comes down to Brexit.
Featured Content
Mortgage Direct - a Spanish mortgage broker specialising in the provision of mortgages for expats - have confirmed they have secured their Spanish license.