Rand Forecasts Upgraded by Goldman Sachs as Analysts Tip Even Further Gains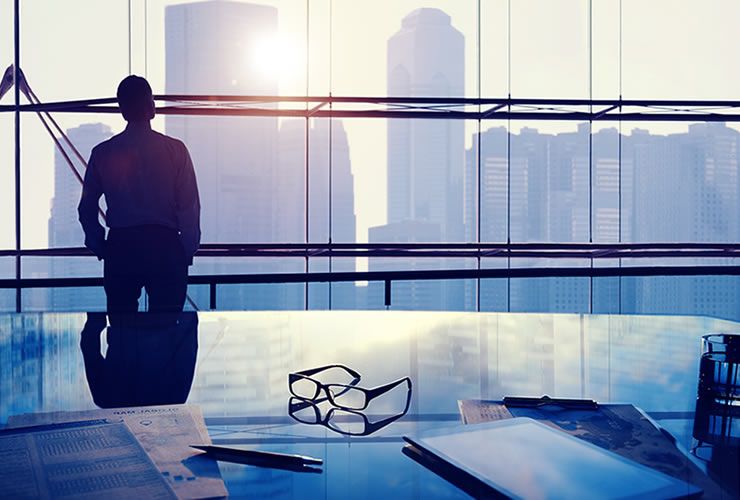 © Adobe Stock
"FX returns could be front-loaded if the presidency changes hands in the next few weeks and a rating downgrade is avoided," Zach Pandl, global co-head of foreign exchange at Goldman Sachs.
The 2018 rally in the South African Rand could have even further to go, according to strategists at Goldman Sachs, who say the South African economy is on the verge of entering into a virtuous cycle.
South Africa's Rand has already beaten the Dollar back by just more than 3% during January, which has pushed the USD/ZAR rate to a near three year low and a 14.4% loss when measured over a three month horizon.
The performance comes after South Africa narrowly avoided the loss of its local currency sovereign debt rating in November last year and following December's ANC party leadership vote, which saw the reformist Cyril Ramaphosa elected to the part presidency.
Since then, reports that incumbent President Jacob Zuma may step down or be forced out, paving the way for Ramaphosa to enter the Mahlamba Ndlopfu before the next election, have spurred hopes of real reform in South Africa.
"Growth was likely to pick up and inflation moderate even without the political change at the top of the ANC. But with the shift in political momentum, a virtuous cycle appears to be distinctly possible," says Zach Pandl, global co-head of foreign exchange at Goldman Sachs.
This virtuous cycle could see reforms attracting renewed capital inflows, which would further boost the Rand and thereby, reduce inflation.
Such a combination of events would enable the South African Reserve Bank to begin cutting interest rates from their current 6.75% level, which would then further boost the economy.
"FX returns could be front-loaded if the presidency changes hands in the next few weeks and a rating downgrade is avoided," Pandl notes.
Goldman Sachs forecasts the USD/ZAR rate will now fall to 11.00 over the next 12 months which, is lower than the bank's previous 11.50 target, implies downside of 8.4% for the Dollar and noteworthy upside for the Rand.
Key to this scenario playing out are questions of if President Jacob Zuma will step aside, enabling Ramaphosa to take the reins, and whether Moody's will give South Africa another free pass by holding off on a ratings downgrade.
A loss of investment grade status could be devastating as it would see many institutional investors forced into selling their government bonds, which would push South African borrowing costs higher and put downward pressure on the Rand once again as foreign investors flee the country.
In order to avoid a downgrade, South Africa's Treasury must use its February 21 budget statement to set out a credible plan for reducing the budget deficit, which topped 4% of GDP in 2017.
"In the near term, we think USD/ZAR could temporarily break through 11.50 but we continue to emphasize that further rand strength is also contingent upon increasing expectations for meaningful structural reform," writes Hans Redeker, head of G10 FX strategy at Morgan Stanley, in a recent note.
Morgan Stanley notes reports that Zuma will soon be forced aside as grounds for thinking sentiment toward the Rand can continue to improve, helping the bank's base case of further currency strength play out.
The ANC's leadership committee is also widely reported to have discussed the President's position at a meeting Monday, while many among the opposition and reformist camps are said to be keen to have Ramaphosa deliver the State of The Nation address on February 08 rather than Zuma.
So far, Cyril Ramaphosa has hit the ground running in his ANC party presidency by replacing the board of state power utility Eskom. Eskom, which is beset by cash-flow problems, is a critical issue for the South African state and Ramaphosa.
The South African Treasury is on the hook for as much as ZAR 350 billion (£21 billion) of Eskom's debt, given government guarantees extended to the energy company in recent years, which means Eskom is also an issue for the ratings agencies.
Another top executive was suspended from the company this week, pending an investigation, after it emerged that he misled parliament during his testimony on the company's financial health.
Advertisement
Get up to 5% more foreign exchange by using a specialist provider to get closer to the real market rate and avoid the gaping spreads charged by your bank when providing currency. Learn more here.