Standard Charted: US Dollar Strength still a Short-Term Phenomenon
Image © Pound Sterling Live
An update from global banking giant Standard Chartered suggests the Dollar's current bout of strength should still be viewed as a shorter-term phenomenon.
"We remain longer-term bearish. Our view continues to be that the current short-term corrective rally will peak and that the USD will re-establish its long-term structural decline," says Alexis Calla, Chief Investment Officer with Standard Chartered Private Bank in London.
The US Dollar has been in the ascent since mid-April with the Dollar index - a measure of overall Dollar performance against a basket of currencies - rising from 89.40 to 94.92 today.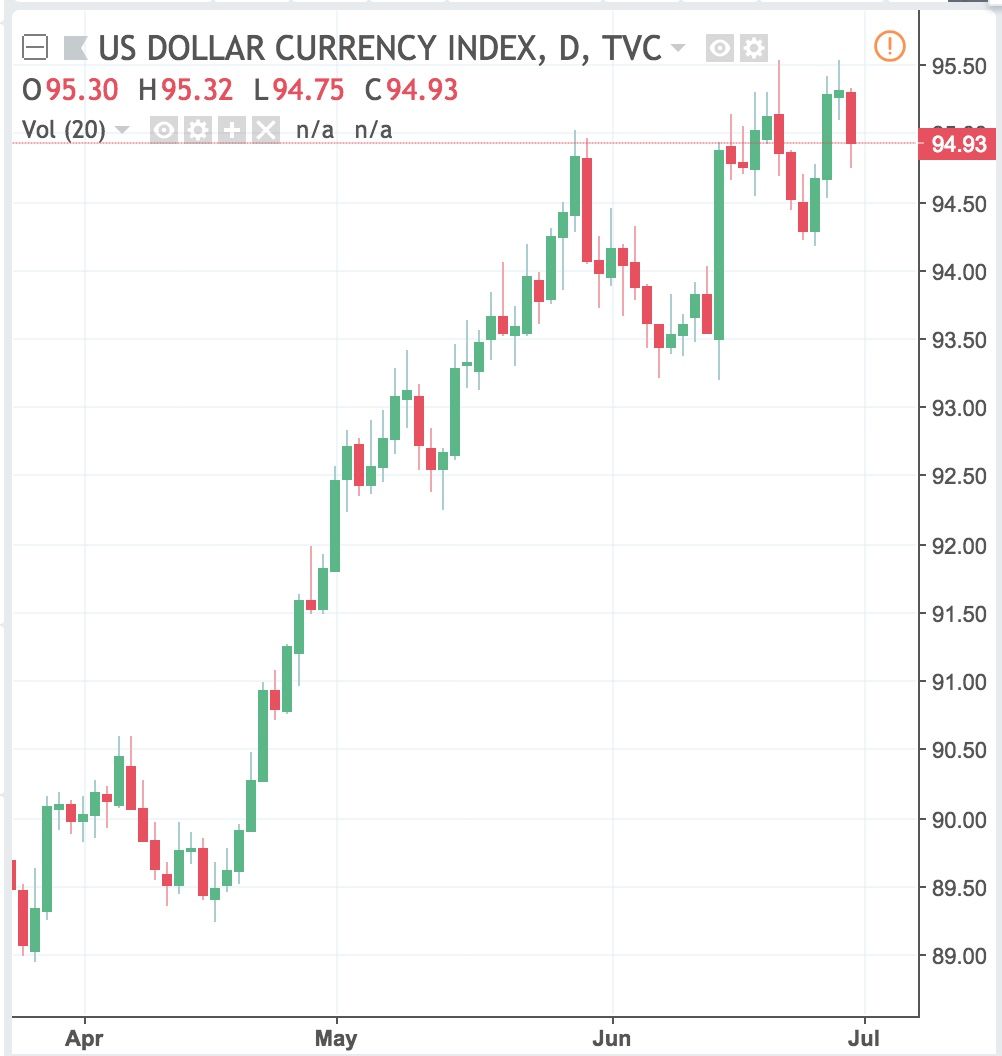 The GBP/USD exchange rate has fallen from just above 1.43 to 1.3122 today in this period. The EUR/USD exchange rate has fallen from highs at 1.24 down to 1.1634 today.
However, ahead of April the Dollar index was actually in a broader downtrend with the major pairs rising as a result.
Calla says the USD has been supported of late by softening growth momentum in the rest of the world relative to the US, and rising real (net of inflation) US interest rates.
"US international trade policy concerns may be adding to near-term USD strength and exposing vulnerabilities for some EM countries, whose asset prices have historically weakened during periods of USD strength," adds Calla.
However, the Dollar will soon find support fade as Standard Chartered believe there will be a narrowing in the global growth and real interest rate differentials going forward leading central banks to collectively begin to normalise their policies and raise interest rates.
Further, there will be a renewed focus on US's twin budget and trade deficits; two factors regularly cited by analysts as posing longer-term negative implications for the USD.
"We continue to expect US trade and budget deficits and narrowing real interest rate differentials to drive USD weakness in the medium term. However, in the short term, there remains scope for further USD strength," says Calla.
Advertisement


Get up to 5% more foreign exchange by using a specialist provider to get closer to the real market rate and avoid the gaping spreads charged by your bank when providing currency. Learn more here.