New Zealand Dollar Forecasts: Westpac Staying Positive as NZ Economic Growth to Remain Robust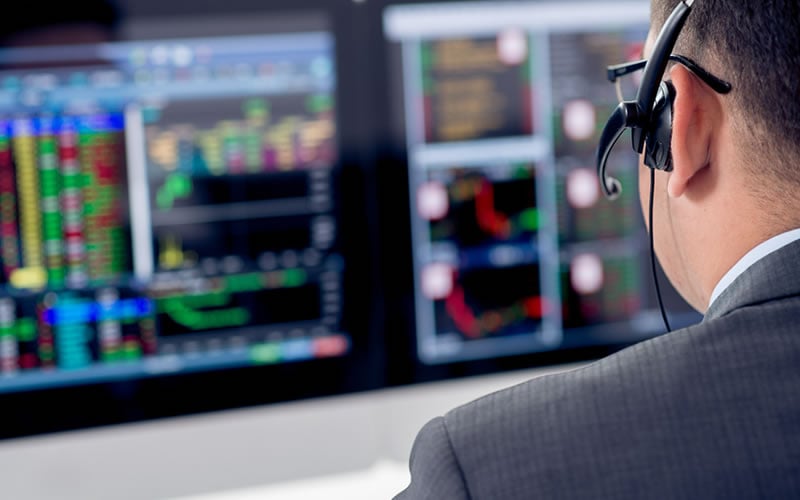 The New Zealand Dollar is likely to retain a positive bias despite the country's economic growth momentum slowing slightly.
Economist Satish Ranchhod at Westpac has written to clients of the bank saying while growth should slow it will still be robust enough to ensure the Reserve Bank of New Zealand (RBNZ) is not tempted into cutting interest rates again.
An interest rate cut is usually a negative for a currency and the RBNZ has in the past cut rates to try and stimulate inflation back to target levels around the 2% target.
A buoyant housing market with its bubbling epicentre in Auckland, further diminishes the chances of a rate-cut occurring as it would making borrowing cheaper and risk contributing to the bubble.
Thus with New Zealand rates on hold the outlook for the New Zealand Dollar is neutral.
Migration and Construction to Keep NZ Growth Bouyant
The main positive factor for growth comes from high net migration which stood at 71k in 2016 and is likely to remain high going forward.
The fact many of the immigrants are of working age and can contribute to the productivity capacity of the economy is another positive factor, as is the increased demand from their higher levels of consumption.
The construction industry appears to be one of the main sectors employing many of the new arrivals as it is undergoing continued growth.
The rise in population has continued to spur construction which showed an increase of 14.5% in 2016 compared to the previous year.
There has been a flurry of construction work of late to reinforce and rebuild infrastructure hit by the recent Christchurch earthquake; even though activity here is starting to slow with much of the work completed.
Housing demand in Auckland however remains high with demand continuing to outstrip supply note Westpac:
"Much of the strength in construction is centred on Auckland, where population growth and low building in previous years have resulted in an under-build of around 35,000 homes – equivalent to 7% of the existing housing stock.
"Over the coming decade, Auckland's population is expected to grow by around 250,000 people (15%). To address the existing short fall and keep pace with population gains, Auckland needs to build upwards of 11,000 homes a year for around a decade."
However, over the past year there were only 10,000 new dwellings consented in Auckland, and even fewer completed.
In part, this may reflect teething issues related to changes in building regulations. We continue to expect a further lift in building activity over the coming year.
"Nevertheless, housing market pressures in the region are likely to get worse before they get better," says Ranchhod.
Dairy Exports to Stay Healthy
New Zealand's largest export is Dry Whole Milk (DWM) and when the price of DWM rises it usually produces a similar rise in the Kiwi.
Recently milk prices have declined by 16% which has taken the momentum out of the currency's previous strong gains.
Nevertheless, this was after the commodity rose over 35% in 2016, so the the drop may simply be a correction rather than a the start of a deeper decline.
"While the dairy payout is not looking quite as strong as we had been expecting, conditions in the dairy sector are nonetheless looking much better than they did the last couple of seasons. Prices are still 35% higher than their 2016 lows.
"That should take most farmers back into the black after two seasons when many found themselves in negative cash-flow territory. And with global supply still well shy of last year's peak and demand steady, prices should remain at healthy levels for some time," says Ranchhod.
Westpac forecast New Zealand GDP to fall from 3.1% in the final quarter of 2017 to 3.0% in mid-year 2017 ahead of 2.9% in the third quarter 2017 before picking up once more to 3.2% by year-end.
NZD Forecasts
Based partly on the above assumptions surrounding the country's economic growth potential, Westpac forecast the Pound to New Zealand Dollar conversion to be at 1.7544 by June 2017 where it should stay until the end of the year when it should recover back to 1.7857 where it will stay until March 2018.
At the time of writing GBP/NZD is at 1.7657.
The Euro to New Zealand Dollar conversion is forecast to trade at 1.5151 by mid-year 2017, where it is actually seen hovering right through to March 2018.
At the time of writing EUR/NZD is at 1.5335.
The New Zealand Dollar to US Dollar conversion is forecast at 0.69 in mid-year 2017, ahead of 0.68 in the third quarter, 0.67 by year-end 2017 and 0.66 by March 2018.
At the present time NZD/USD is at 0.7008.