Pound Sterling Forecast Upgraded by Morgan Stanley as a Slowing Economy Tipped to Lead to Softer Brexit
British Pound forecast target lifted by Morgan Stanley who reckon the prospect of a more Sterling-friendly Brexit outcome has become possible because of a deterioration in the UK economy and persistent political instability.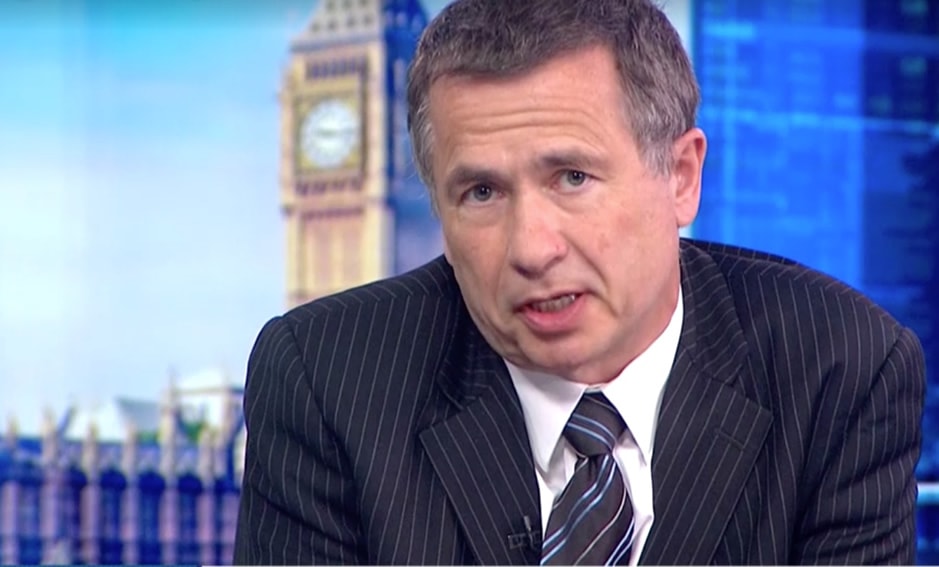 Pound to Euro exchange rate (19-7-17): 1 GBP = 1.1252 EUR, week's best: 1.1435, low: 1.1237
Pound to Dollar exchange rate: 1 GBP = 1.3028 USD, week's best: 1.3126, low: 1.3004
One of the City of London's most prominent foreign exchange analysts has had a rethink about the whole Brexit-Pound debate and has come away a little more positive on the currency's prospects.
Hans W Redeker, a strategist with global financial services giant Morgan Stanley tells clients he is seeing a slightly more Pound-positive picture emerging because it appears the UK is headed for a 'softer-Brexit'.
The expectation for such an outcome comes amidst domestic political weakness and a slowing UK economy which are likely to place greater emphasis on the Government seeking a Brexit that works for business.
The Pound has over recent months moved as markets shift their expectations of the type of Brexit that will occur in 2019.
Typically a 'hard Brexit' is negative for Sterling, as is the suggestion of a 'disorderly Brexit' - the first sees the UK exit the single market and customs union; something the Pound has pretty much come to terms with.
The danger now lies with the 'disorderly Brexit' - a scenario where the UK crashes out of the single market without a transitional period. This is also sometimes referred to as a cliff-edge scenario.
For Redeker; the signs are that the UK will ultimately do whatever is necessary to avoid a cliff-edge Brexit.
And, he believes a hard-Brexit might be avoided; scenarios that are ultimately good for the Pound.
"Chancellor Hammond's suggestion of a multi-year transition period following Brexit and ex-PM Tony Blair's suggestion that, according to his information, the EU would be ready to provide the UK with some flexibility concerning immigration have increased hopes of the UK preventing a cliff edge when leaving the EU in March 2019," says Redeker.
Hammond told the Andrew Marr show on July 16 that senior members of the government are becoming convinced of the need for a phased British departure from the European Union to help protect the economy.
The comments might have been met with a more enthusiastic response by Sterling markets were it not for the fact that top ministers appear to be trying to undermine Hammond with confidential information concerning the Chancellor being slipped to the press.
This serves to remind markets that the UK leadership is unstable and political instability makes for a negative backdrop for Sterling which tends to react negatively to uncertainty.
There are talks of deep splits in cabinet with those favouring an hard-Brexit pitting themselves against those favouring a soft-Brexit.
Get up to 5% more foreign exchange by using a specialist provider. Get closer to the real market rate and avoid the gaping spreads charged by your bank for international payments. Learn more here.
But - a Slowing Economy Could be Good for the Pound
However, for Morgan Stanley, there are other reasons to believe things are looking up for the Pound.
Latest data suggest that the UK has moved from a G10 growth leader into a laggard with falling private investment arousing concern.
According to IHS Markit, UK business optimism has declined to its lowest level since 2011.
In June, the net balance of private sector firms expecting an upturn in business activity in the next 12 months fell to +35%, after rising sharply to +52% in February.
The fall in headline confidence was linked to "deepening concerns about the path to Brexit, a renewed wave of domestic political uncertainty and evidence of more subdued consumer spending".
A survey by the Confederation of British Industry showed 40% of businesses saying that Brexit had hit investment plans, with 98% citing a negative impact.
Surely this is negative for Sterling?
"Ironically, weak UK economic data works in favour of GBP for now," says Redeker. Particularly if weak data seem related to Brexit-related investment uncertainty, it may lead to a more constructive negotiation attitude on the part of the UK government."
For Morgan Stanley, a new front to watch is how a slowing economy forces ministers to pursue the most business-friendly type of Brexit possible.
"Friday's sharp GBP advance, while helped by weak US data, came with news of the UK accepting a Brexit bill," says Redeker.
The UK Government made their most explicit acceptance that a bill must be paid.
Chancellor Hammond used his appearance on the Andrew Marr Show to suggest the UK would stand up for its international obligations.
So the more the pressure grows on the UK, the more likely they are to cede to points that would see a softer-Brexit.
And the pressure is certainly growing.
Catherine McGuinness, the policy chief of London's financial district, has told Reuters that Britain and the EU must agree the outlines of any transition before the end of the year or it will be too late.
"Some firms in the sector have started relocating parts of their businesses overseas amid frustration at the lack of clarity about what any Brexit deal may look like," says McGuiness who says there is a risk up to 15 000 finance jobs might be lost to the continent.
Brexit talks will resume today and Morgan Stanley's Redeker says he is looking to see how the UK's increasingly constructive negotiation position is treated from
the EU side.
"It will not be an easy ride," warns the analyst.
The City's envoy to the EU reported that France is taking an increasingly tough position, in his opinion aiming to establish a detrimental outcome for London even if such an outcome were to weaken Europe on aggregate, and possibly result in it losing its current number one position as the globe's biggest supplier for financial services.
"Signs of other EU countries opposing France should work in favour of GBP too," notes Redeker.
Cabinet Reshuffle
And then there is the Prime Minister who is expected to discipline her top team, should this trend of misbehaviour continue.
PM May is expected to restore cabinet discipline, according to members of the 1922 Committee.
"Twice, Chancellor Hammond has fallen victim to cabinet meeting leaks. A potential government reshuffle possibly pushing Brexit Ministers aside could launch the next leg of the GBP rally," says Redeker.
So what does this mean for the Pound?
"Previously, we mentioned 1.32 for a corrective GBP/USD target. We lift this target to 1.33 to reflect recent developments," says Redeker.
Official GBP/USD forecasts see the exchange rate ending the year at 1.28 ahead of a gradual decline to 1.26 by March 2018 and 1.23 by mid-2018.
With regards to trade against the Euro, EUR/GBP is seen at 0.92 by the end of the year, 0.94 by March 2018 and 0.94 by June 2018.
This gives a Pound to Euro exchange rate of 1.0870 and 1.0638.