The Pound Sheds Some of its Brexit 'Fear Factor'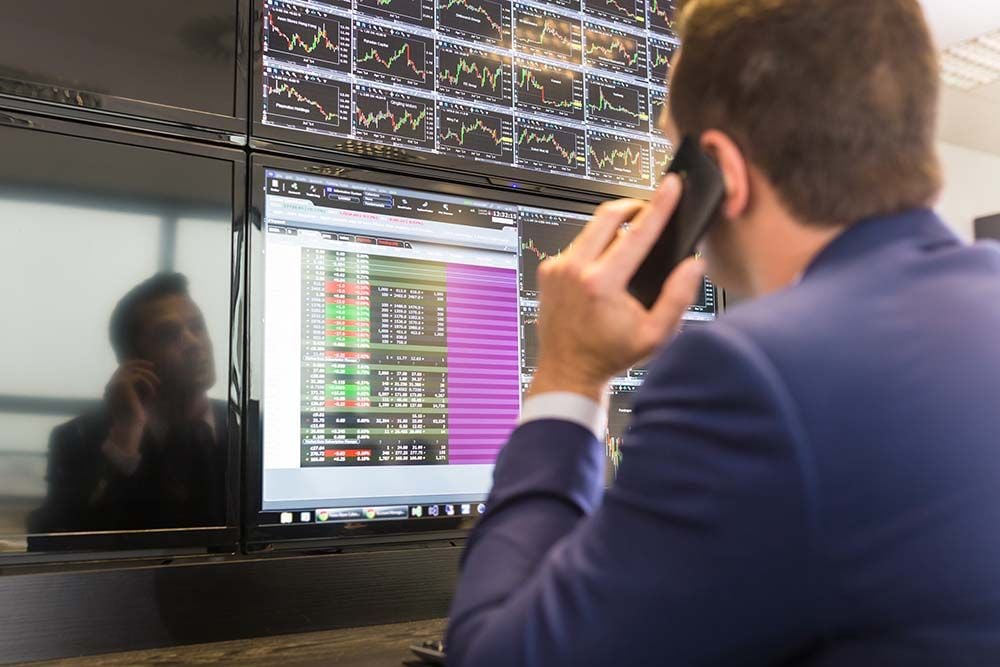 Image © Kasto, Adobe Images
- Cost of hedging against a sharp Pound Sterling decline has fallen
- Market believes parliament will prevent 'no deal' Brexit
- Grieve amendment and second referendum key
The price of hedging against sizeable declines in the British Pound in the future have fallen, suggesting the market now sees less chance of a 'hard Brexit'.
A fall in the demand for Pound Sterling option contracts, used by market professionals as a means to hedge against future exchange rate volatility, has declined, according to recent data from Reuters, suggesting traders no longer see a realistic chance of a 'no-deal' Brexit materialising.
If the UK crashed out of the EU in March without a deal it is widely expected Sterling would decline sharply, with a fall to 1.0 in the Pound-to-Euro exchange rate seen by some experts. According to consensus estimates of over 50 financial institutions, such an outcome is not favoured with most seeing the Pound actually rising during 2019, this only underpins the risk to the Pound in the event of a surprise 'no deal' outcome.
The $1.5tr a day options market, which is considered an important barometer of financial market opinion, is showing that bets on Sterling going down - known as 'puts' - had previously outweighed bets on it going up (known as 'calls') by a ratio of 2.5 to 1.
But this has now fallen to only 1 to 1, reflecting the new lower chance of a hard Brexit, says Richard Pace, an analyst on the Thomson Reuters currency desk.
The fall in bearish versus bullish bets is a sign professionals don't see a  high chance Sterling will fall dramatically to the downside, especially not in the next month, says Pace.
This could, of course, partly be because the next vote on the withdrawal deal is not till just over a month away, assuming a vote on January 21, so volatility is unlikely to be great before then. Yet beyond that it also reflects a change in the fundamental probability of a 'hard Brexit' happening, says Pace.
The chance if 'no-deal' was considerably reduced after the 'Grieve amendment' to the Withdrawal bill gave MPs a greater say in the final outcome of Brexit.
In short, Parliamentarians opposed to a 'no deal' Brexit can have the chance to block such an outcome.
A vote on the Government's Brexit deal must take place before January 21 while the Government must tell parliament their intended next steps by this date.
It is at this point that parliament would step in against a 'no deal'. We believe a number of Conservative MPs could vote against their government in a no confidence vote if they were to say they were preparing a 'no deal' Brexit.
There is the chance the Government suffers a defeat, meaning a General Election is initiated and the Article 50 process is suspended to allow the UK to get its house in order.  
The European Court of Justice ruling that the UK can unilaterally delay or cancel Brexit at any time if it does not want to leave. This means if there is no deal in place by the March 29 deadline there would always be the option to defer.
The option of a second referendum as a means to break the Parliamentary deadlock is also gaining credibility. Such a vote would now be expected to result in a different outcome as most polls show remainers now outnumbering leavers. Longer-term option contracts are now reflecting this new more benign outcome.
"Longer dated GBP put premiums have eased too," says Pace. "If the current withdrawal deal is voted down as is expected in January then the probability of a second referendum would be likely to increase support for GBP."
The Pound-to-Euro rate was trading at 1.1096 and Pound-to-Dollar rate at 1.2627 at the time of writing, on Thursday at 7.00 GMT.
Advertisement




Bank-beating GBP exchange rates. Get up to 5% more foreign exchange by using a specialist provider to get closer to the real market rate and avoid the gaping spreads charged by your bank when providing currency. Learn more 

here