Euro Drifts Lower v Pound as Strong PMI Data is Just Not Strong Enough for Traders
A combination of factors were seen helping Pound Sterling edge higher against its major competitors ahead of the weekend.
On one hand we had a notable overature made by the UK Government towards Europe with regards to the future status of EU citizens which some in the market believe shows the country's willingness to push negotiations forward in a constructive manner.
On the other hand we have survey data that shows the Eurozone economy continues to expand at a good rate in June.
However, the data was not quite good enough to beat expectations; and for FX markets, beating expectations is what drives a currency higher.
IHS Markit report that their headline composite PMI read at 55.7, below economist forecasts for a reading of 56.6.
PMI data is one of the most timely measure of economic activity available and is accurate enough to give economists a good idea as to how economic growth is progressing.
Manufacturing PMI read at 57.3, ahead of the 56.8 forecast but services PMI read at 54.7, below the 56.2 forecast.
The data confirms the Eurozone economy is growing around 0.5% on a quarterly basis - an admirable rate of growth for what is effectively one of the world's largest economies.
That the data did come below expectations was however marginally bearish for the Euro which was seen lower against the Pound.
"Eurozone PMI data released this morning painted a mixed picture for the region's main economies, with manufacturing sector gaining ground at the expense of the services sector, which saw weakness across the board. However, despite a sharp drop in services PMI figures out of Germany, France and the eurozone, it is worthwhile noting that the region seems to be in rude health of late," says Connor Campbell at Spreadex in London.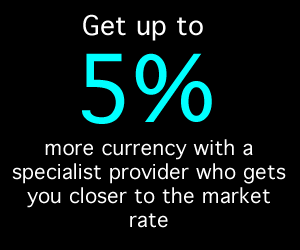 Expectations were certainly elevated by historical standards and we warned ahead of the release that we would be surprised if they were beaten by a big margin.
We wrote that only a big beat will help push the Euro higher and therefore suspect the balance of risks is for a miss on expectations.
"Recent price action suggest the Euro rally has become tired and thus the upside should be limited," says Piet Lammens at KBC Markets in Brussels. "Following a steep rise since mid-May, EUR/GBP looks ready for a pause or even a correction.
But Lammens says such an outcome might only offer the Pound temporary respite. "A technical relevant break lower is needed for us to become more Sterling-optimistic."
This PMI miss has ultimately helped the Pound to Euro exchange rate in the near-term but don't expect gains to be protracted owing to the ongoing uncertainty surrounding policy at the Bank of England and the wider political environment in the UK.
KBC Markets look to buy the Euro on any dips against the British Pound.
Foreign exchange traders were looking for the PMI data to answer their questions as to whether the economy is growing at a pace that warrants an interest rate rise at the European Central Bank (ECB) in coming months.
The Euro has been one of the best-performing currencies of 2017 owing to expectations that the ECB will look to reduce stimulus in the form of record-low interest rates and quantitative easing owing to improving economic growth.
If this economic growth can continue these pro-Euro assumptions will continue to grow.