Buy Euro, Sell Pound Sterling: RBC Capital's Trade of the Week in the Money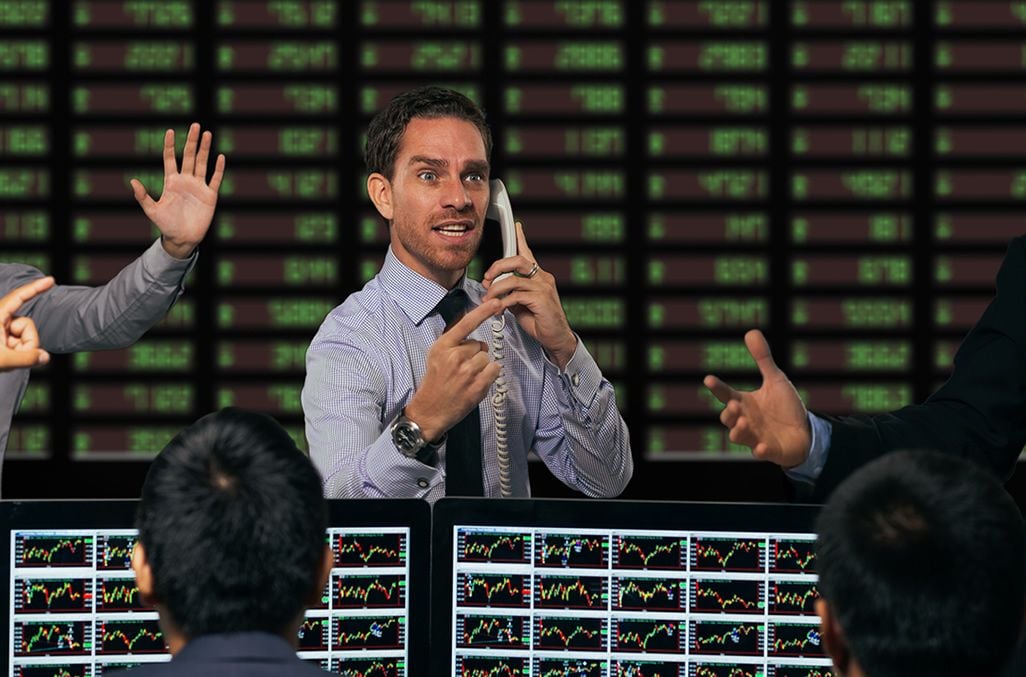 RBC Capital Markets have confirmed they are backing the Euro to advance over Pound Sterling during the course of this week.
At the time of writing the trade is already in play and will be doing pretty well thanks to another dip in the British Pound overnight which has taken the Euro to Pound exchange rate higher to 0.8730.
Conversely, the Pound to Euro exchange rate has fallen to 1.1456.
Sterling is seen falling on recent polling data which suggests the Conservative party is actually in danger of losing their majority in next week's election.
This outcome is in line with RBC Capital's basic premise that EUR/GBP should be bought.
GBP started the week having recovered some losses after the weekend's polls showed a wider Conservative lead than the YouGov poll on Friday (average of nine points in seven new polls compared to five points on Friday).
The trend is one of a narrowing margin between the Conservatives and Labour.
But for Adam Cole, Chief Currency Strategist at RBC Capital in London, markets appear to be priced for a larger Conservative majority then will be delivered.
"We therefore fade GBP's bounce and also note month-end related flow may be lending some temporary support to GBP, which will fade in the coming days," says Cole.
Cole is also expecting some good things from the Eurozone to boost his bet.
"Eurozone data continue to beat expectations with our EZ economic surprise index at +50 this week, while all other country indices are zero or negative," says the analyst.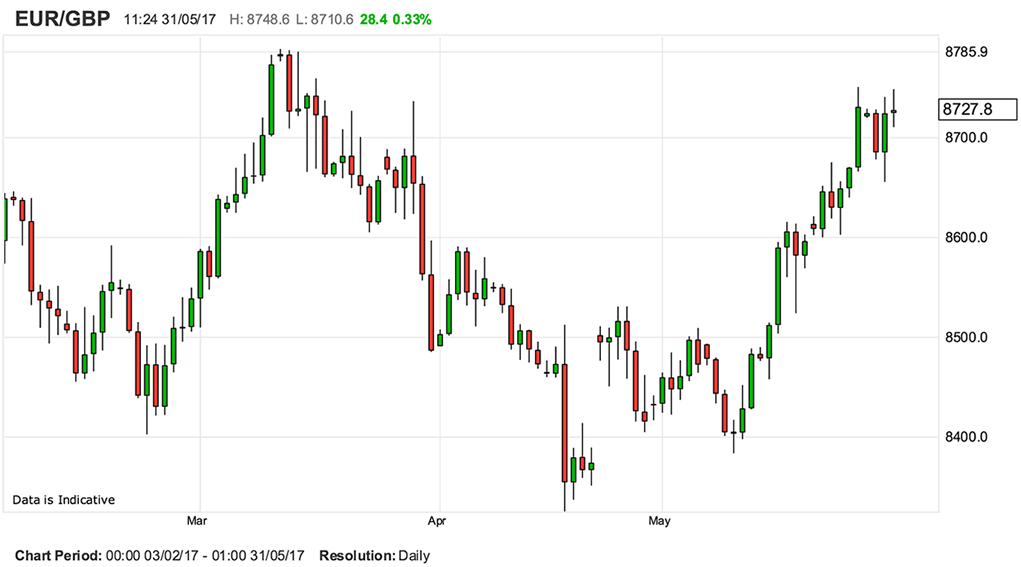 Above: The Euro's recent advance against the Pound
RBC are "long" EUR/GBP with the position established at 0.8671.
They target a rise to 0.8850 and have set a stop at 0.8600 should the British Pound turn against them.
From a Pound to Euro exchange rate perspective the above figures equate to 1.1532, 1.1299 and 1.1628.
Could Go as High as 0.9802: Lloyds
"The current bull trend is still in place after the latest pullback held support in the 0.8660 region," says analyst Robin Wilkin at Lloyds Bank who also sees further strength in the Euro.
Only a decline back through that low would risk a deeper test of more important support around 0.8600 argues the analyst in a briefing to the bank's commercial clients.
The analyst says he is still biased for a move towards the range highs in the 0.8800-0.8900 area.
However, longer-term there remains the possibility of Sterling falling to the post-financial crisis lows.
"Longer term, it is unclear if the declines from last October's highs are corrective or part of a more complex topping process. A break of 0.8300-0.8250 key support would suggest the latter, with 0.80-0.78 next support. But, while over, we cannot rule out an eventual retest of the 'flash crash' highs and even potentially the 2009 highs at 0.9802," says Wilkin.
From a Pound into Euro perspective, 0.9802 = 1.0202.