Tech Targets for Pound to Euro Exchange Rate Recovery Laid out by JPMorgan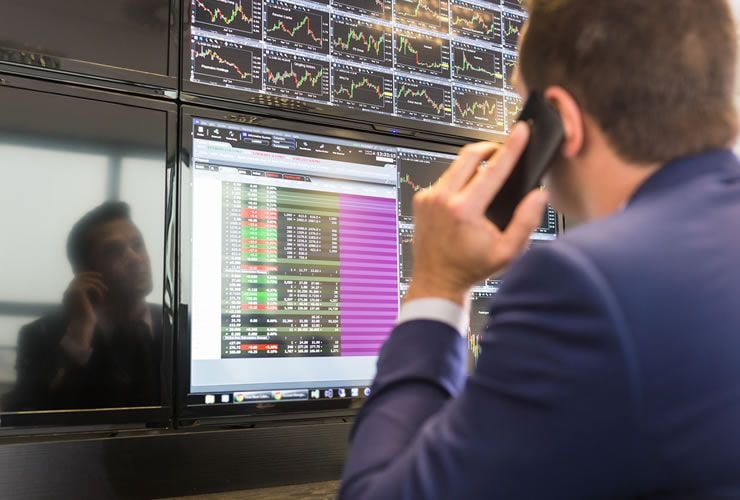 As Pound Sterling recovers against the Euro we hear from a technical strategist at JPMorgan as to where the realistic target levels for the recovery (or renewed decline) lie.
British Pound to Euro exchange rate today (25-10-16): 1 GBP = 1.1242 EUR
Euro to Pound Sterling exchange rate today: 1 EUR = 0.8894 GBP
A leading technical strategist tells us that the Pound still has room to advance; but there are some important numbers that must be maintained if it is to avoid slumping back to its all-time low.
"The British Pound has gained a bit of recovery space in what still appears to be an intact downtrend," says Thomas Anthonj, a technical strategist at investment bank JPMorgan.
Recovering from the 7th of October flash crash lows the British Pound has since managed to clear a first line of resistance which opened a bit more recovery space to key-resistance between 1.1363 and 1.1493 in GBP/EUR.
Where we go from now relies on the navigation of looming resistance points.
The movement of a currency is never haphazard; particularly true if you listen to the instructions of a technical analyst.
Technicians believe history has great predictive powers, particularly in highly-liquid markets such as the FX market.
Where trends have failed, paused, reversed or accelerated in the past betray underlying market structures that have varying likelihoods of repeating themselves.
With this in mind, Anthoj argues that only a decisive break above 1.1493 would support a stronger GBP recovery to 1.1795 argues Anthoj.
However, should Pound Sterling enter a fresh bout of decline analysts are watching for a break below 1.1078 (last intra-day high) to support a decline to 1.0775 (minor 76.4 %).
This would herald the possible resumption of the long-term down-trend to 1.0546/1.0504 (pivots) and to 1.02 (all-time low).
Latest Pound/Euro Exchange Rates
* Bank rates according to latest IMTI data.
** RationalFX dealing desk quotation.
Watch the EUR/USD
Having witnessed Sterling recover against the Euro over recent days we must be clear that much of the move owes itself to the Euro's ECB-inspired weakness.
The EUR/USD took a beating on Thursday the 20th October when the ECB hinted that their next policy move would more likely involve the announcement of further monetary easing than it would be the announcement of plans to end their multi-year stimulus programme.
As the EUR/USD fell, so too did the EUR/GBP - and further declines here will certainly help upside in the Pound.
"The market remains in negative territory as long as 1.1031 (minor 38.2 %) and 1.1102 (weekly trend) are capping the upside," says Anthoj.
For Anthol the next downside target lies at 1.0782/10.
"A break below the latter would only leave 1.0601 (weekly trend) in the way to potentially still prevent the resumption of the long-term downtrend towards 1.0072 (76.4 % of the 2000-2008 rally) and possibly to 0.9652 and 0.9298 (wave 3 projections)," says Anhoj.
There is thus certainly some downside to be had in the EUR/USD - something those waiting for a stronger GBP/EUR would welcome.