German Business Optimism Surges Despite Election Uncertainty - Economy Stands Tall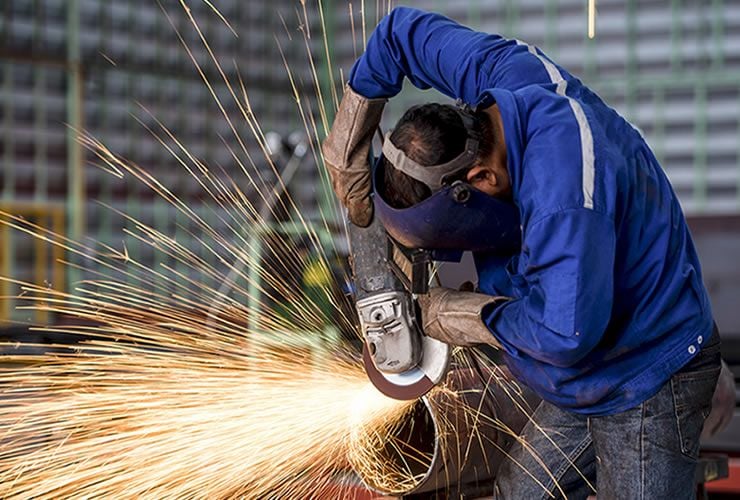 Friday marks the fifth record high for the Ifo in 2017 and denotes a continued upturn in German and Eurozone activity- against a backdrop of stronger global growth.
German business optimism surged during November despite uncertainty over the makeup of the next government, according to the Ifo Institute, placing the economy on track for solid growth in the months ahead.
The Ifo Business Climate Index, a gauge of sentiment within German industry, rose to a record high of 117.5 in November. This is up from the 116.8 seen in October.
"German economy is on track for a boom. The latest figures indicate economic growth of 0.7 percent in the fourth quarter, pointing to growth of 2.3 percent for 2017 as a whole," says Clemens Fuest, president of the Ifo Institute.
November's survey was taken amid uncertainty over the shape and policy agenda of Germany's future government but before the collapse of "Jamaica coalition" talks Sunday.
"One thing at least is pretty sure: the next German government will not be far-right, far-left or anti-establishment, but pretty much middle of the road. Companies and financial markets are right to be pretty relaxed," says Holger Sandte, a strategist at Nordea Markets.
Germany's President Steinmeier is in the process of mediating between political parties in an effort to form a coalition.
Thursday, the SPD threw Chancellor Angela Merkel a lifeline when it agreed to take part in talks geared toward reforming the "grand coalition" between Germany's two largest parties.
"90% of the answers came before the coalition talks broke down last weekend," says Nordea's Sandte, in a note Friday. "Whether the late answers were less positive is unclear, but we doubt that the political situation will have a big impact going forward."
The German economy was show Thursday to have grown by 0.8% in the third-quarter, marking an expansion of 2.3% on an annualised basis, which is up from the 1% growth seen in the first quarter.
"In manufacturing the index also hit a new record high thanks to far more optimistic expectations. Manufacturers slightly scaled back assessments of their current business situation, which nevertheless remain at a high level. A growing number of manufacturers plan to increase prices," says the Ifo's Fuest.
German GDP data came alongside the monthly IHS Markit manufacturing and services PMI surveys, which put optimism and activity within the German manufacturing industry at a near-seven year high.
"In wholesaling the business climate index rose markedly and is now just slightly below its historical record high. Wholesalers were considerably more satisfied with their current business situation. They also expect business to pick up further over the next six months," adds Fuest.
The strong outturn in Germany coincides with a pickup in optimism and activity across the broader Eurozone, which economists see pushing the currency bloc to levels of GDP growth not seen since before the debt crisis.
"Against the backdrop of strong current growth, high forward-looking indicators and some upward revisions of past data, we will raise our forecasts for GDP growth in Germany (currently: 2.1% in 2017, 1.8% in 2018, 1.7% in 2019) and publish the new number next week, together with higher numbers also for the Euro area as a whole," says Nordea's Sandte.
Friday's Ifo result marks the fifth time the index has reached a new record high so far in 2017 while the upturn in German and Eurozone activity comes against a backdrop of stronger global growth.
"The latest strong increase in business expectations signals that fundamentals are far too strong to be compensated for by an unprecedented German political landscape," says Dr. Andreas Rees, chief German economist at UniCredit Bank.
The UniCredit economics team forecast German GDP to grow by 2.2% for 2017 and by a higher 2.% for 2018.
"The ongoing recovery in global trade bodes well for German exports. The global economy has been powering ahead in the last few months with companies obviously making the best of it," adds Rees.
Get up to 5% more foreign exchange by using a specialist provider by getting closer to the real market rate and avoid the gaping spreads charged by your bank for international payments. Learn more here.
Spanish house prices are on the increase with the price of both new-build and existing stock rising by 2.6% quarter-on-quarter in the second-quarter 2018 and a leading Spanish bank say they expect the upward trend in Spanish real estate to continue into 2019.