UK Manufacturing Doomed to the Slowlane says BAML's Wood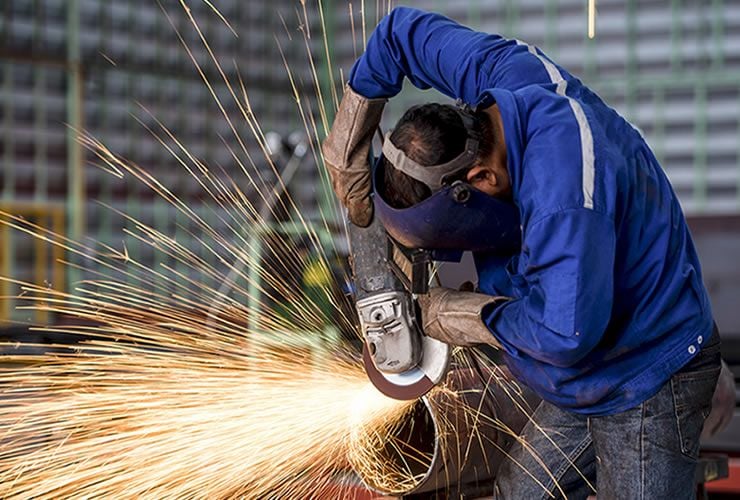 UK manufacturing output has grown 3% since the EU referendum but one economist believes it should have grown by around 11% suggesting the links between the UK and European industrial sectors is already weakening.
Activity in the UK manufacturing industry has picked up since the Brexit vote in June 2016, although the slow pace of growth thus far has left economists scratching their heads.
The relationship between manufacturers in the UK and Europe is also changing, with economists at Bank of America Merrill Lynch observing a breakdown in the connection between activity in mainland Europe and that in the UK - which makes future output that bit more difficult to predict.
August's Confederation of British Industry industrial trends output index delivered the highest level on record for the series since records began in 1995; this should mean manufacturers are dealing with order levels not seen for more than two decades.
"After detracting from growth in 2Q it [manufacturing] will likely add modestly to the 4Q. Manufacturing is only 10% of GDP, but if August's improvement was the start of a trend, it could help UK GDP," says Robert Wood, an economist at Bank of America Merrill Lynch.
But the rub for economy watchers is that the contribution to GDP growth from the manufacturing industry has been underwhelming since the referendum.
Historical links between sentiment-focussed PMIs (purchasing managers indices) and actual output from the sector suggests UK manufacturing production should have risen by around 11% in the year or more since the referendum says Wood.
Instead, it has risen by just a little over 3%, prompting some to question whether the double digit fall in the exchange rate since June 2016 will ever yield a competitive advantage for British industrial firms.
"It turns out that not only are the surveys potentially consistently responding to news in different ways to the hard data, but the hard data relationship with its determinants appears to have fundamentally changed since the Brexit vote," says Wood. "It appears that vote may have changed the response of trade to demand and the exchange rate."
Wood notes that the CBI industrial trends survey has historically been more than twice as responsive to the exchange rate as the IHS Markit PMI surveys. It has also been about 50% more responsive than the hard data.
"Since the Brexit vote hard-data on manufacturing output have diverged to an almost unprecedented extent from the simple model we estimated above," says Wood. "Sterling weakness and world demand strength 'should' be boosting manufacturing output, but it isn't. So what is going on?"
Changing Relationship with Europe, or with the Value of Sterling?
Wood notes that UK manufacturing output has become less and less sensitive to Euro area output since 2015, while CBI and PMI survey data has become doubly responsive to changes in the exchange rate and UK consumer confidence.
"Manufacturing growth in those two economies is usually tightly linked, reflecting the integrated supply chains across the EU and the large single market," says Wood. "One possibility is that the potential of Brexit has had impacts on supply chains already."
UK manufacturers' relationships with other firms in Europe could already be changing in response to the Brexit vote in that Euro zone firms may have been less inclined to increase the level of business they do with UK firms since the Brexit vote, for fear of disruption later on.
"Incremental demand experienced by non-UK EU firms may be increasingly passed to other non-UK EU suppliers, rather than UK suppliers, where possible," says Wood. "In other words, manufacturers may not yet be reducing their presence in the UK, but they have less incentive to expand it than they used to."
This would explain UK manufacturers having missed out on much of the upturn in Euro zone activity in the last year. But another theory mooted by Wood is that UK manufacturers have become less sensitive to changes in the value of Sterling.
"We may be mistaking reduced responsiveness to Euro Area demand for reduced responsiveness to sterling. Time will tell, of course, but the evidence, such as it is, suggests to us a structural break," says Wood.
Such desensitisation is possible. Particularly when one considers that, as much as a lower Sterling might help to make British products more attractive to buy, exporters are being pinched by a simultaneous increase in import costs to the extent that one may be offsetting the other.
"For that reason, we do not expect manufacturing output growth to pick up materially: in fact, it may worsen if these Brexit effects we discuss intensify," Wood concludes.