Construction PMI Beats Estimates but Fails to Budge Sterling
Good news for the UK economy mid-week with the release of some better-than-forecast data from the construction sector.
Construction PMI rose to 52.6 from the previous month's 52.3, a anything above 50 signifies expansion. This is a beat on expectations for a reading of 51.8 to be delivered.
It was the best reading since March and confirms the sector to be relatively insulated to Brexit risks.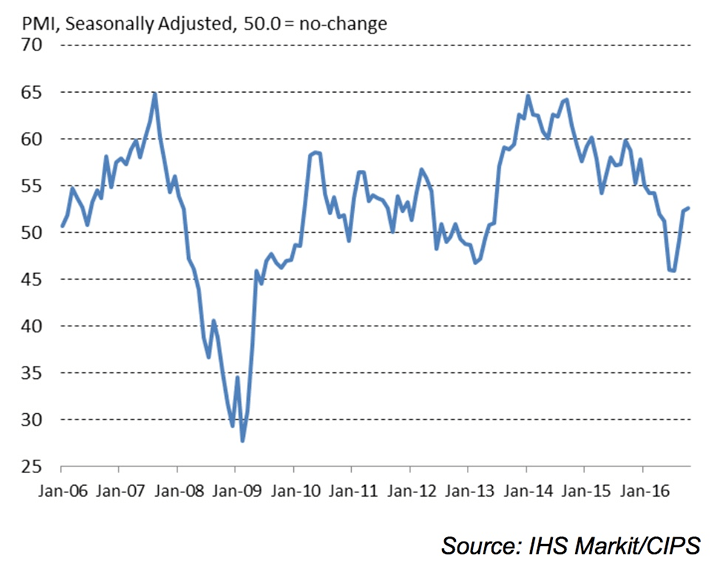 "Residential housing activity was the key driver and this confirms that in terms of the fundamentals of the UK housing market, nothing has really changed. The market remains undersupplied and with interest rates at record lows there is no reason for buyers not to be found," says Neil Wilson at ETX Capital.
The reaction by Sterling was however negligible as the currency remains primarily driven by headlines surrounding the shape of Brexit the UK is likely to experience over coming years.
External drivers such as the US presidential election are also moving the UK currency and only once these risks fade will we start to see data play an outsized role in direction once again.