Construction PMI: Another Soft UK Data Release
We have had two notable data releases from the UK economy already in May - and both have proved to be sterling-negative.
Construction PMI data released by the CIPS and Markit on Wednesday the 4th of May came in below economist expectations.
The reading of 52.0 was well below the 54.0 forecast.
The figures come a day after the release of Manufacturing PMI numbers which actually showed this sector of the economy to be in decline.
Business activity in the construction sector expanded at weakest pace since June 2013 with new work stagnating in April.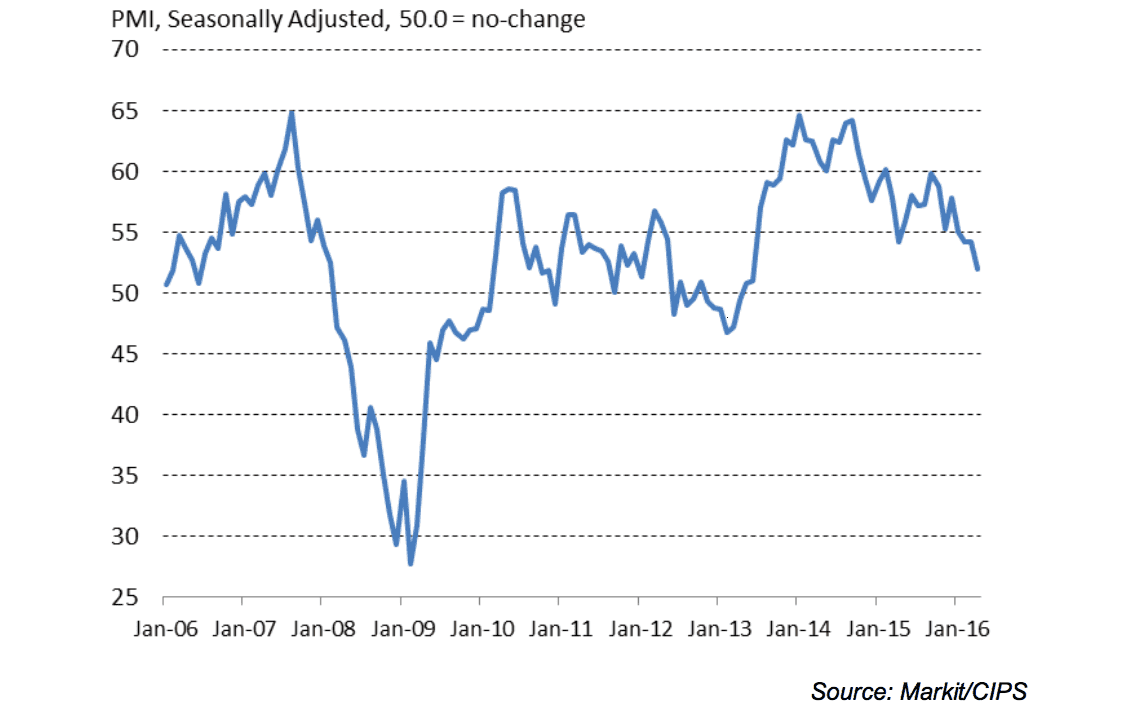 This contrasts with solid growth in March as construction firms indicate reduced confidence about the business outlook.
It is not all bad news though as the surveyors report Staffing levels have continued to increase across the construction sector during April.
Job creation has in fact been recorded in each month since June 2013, which represents the longest period of sustained employment for around a decade.
However, Markit and the CIPS do note the latest increase in payroll numbers was only modest and some firms commented on more cautious hiring policies in response to softer demand patterns.
"Construction companies adopted a more cautious approach to purchasing and hiring, leading to a rise in sub-contractor usage to tide them over until the outlook becomes clearer. The slowdown in new order growth in April suggests that though spring may be in the air, sunnier times may still be a way off for the construction sector, at least for the time being," says David Noble, Group Chief Executive Officer at the Chartered Institute of Procurement & Supply.
The data will add to the view the UK economy is seeing growth moderate which should in turn keep expectations for an interest rate rise at the Bank of England subdued.
Until we get the sense the Bank is looking to raise rates we would remain cautious on sterling's prospects for a sustained upmove.