OPEC Sends Oil and Canadian Dollar Lower
The Canadian Dollar was an under-performer on Thursday, May 25 as oil prices slid after oil-producing cartel OPEC failed to take the concrete measures required to keep prices elevated.
The action has disappointed those betting on a stronger CAD as just 24 hours earlier the currency was seen as one of the better-performers in the global FX landscape after a confident message on the Canadian economic outlook was released by the Bank of Canada.
"OPEC members had a chance today but bottled it," says Neil Wilson, Senior Market Analyst at ETX Capital. "A nine-month extension just isn't enough to really lift oil prices as we'll continue to see US shale fill the gap. Having said they'd do whatever it takes, OPEC is looking a bit toothless now."
Oil is one of Canada's major exports and therefore its price matters for the country's ability to earn foreign currency.
Higher prices tend to lead to a stronger Canadian Dollar as the country's export earnings rise.
OPEC have been accused of "tinkering at the margins" by curbing production by around 1.8m barrels a day along with several non-OPEC members.
"It also looks like no new non-OPEC members are joining the curbs, which would have helped," says Wilson.
Brent crude is down more than 3.26% lower at $52.37 and WTI - more relevant to Canadian production - is down by a similar margin at $49.52.
"The fall, in spite of the extension, is a sign that the recent rally for oil was, in part, built on pretty sandy foundations and the hopes that OPEC would do more cutting and faster," says Wilson.
US shale producers will be nervous now that prices have fallen below $50 a barrel but OPEC OPEC thinks production in the US will rise by 820,000 b/d this year, compared with a forecast six months ago that it would contract by about 150,000 b/d.
The rig count has jumped 50% in six months and should continue to climb.
"The US is the new swing producer – able to fill any gaps left by OPEC, which now longer holds the trump cards it once did," says Wilson.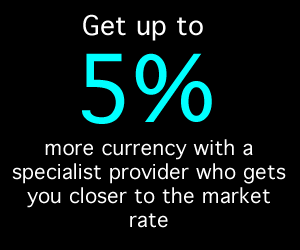 Featured Content
Mortgage Direct - a Spanish mortgage broker specialising in the provision of mortgages for expats - have confirmed they have secured their Spanish license.