The South African Rand Shines Amidst Commodity Rally
The South African Rand (ZAR) was one of the best-performing global currencies at the start of the new week as confidence amongst the global investment community improved markedly.
Of importance was a rally in commodity prices, lead by oil, which tends to favour the Rand.
The South African currency falls into what is known as the commodity-currency complex - a group of currencies that belong to countries that derive a good portion of their foreign exchange from exporting commodities.
When commodity prices go up, so does that country's earnings, even if South Africa doesn't produce oil itself.
Oil has had a "positive knock-on effect on the rest of the Emerging Market FX via the better sentiment channel," says analyst Petr Krpata at ING in London.
The Pound to Rand exchange rate had traded as high as 16.99, the US Dollar to Rand exchange rate to 13.17 and the Euro to Rand exchange rate to 14.45.
"It has been a great combination for the Rand: the Dollar has fallen sharply after last week's weak inflation data; risk assets have been boosted by the record highs on Wall Street; and commodity prices have risen nicely as China's talk of infrastructure build has outweighed weakness in its data," says analyst John Cairns at RMB.
Oil gapped higher after Russia and Saudi Arabia announced plans to extend output cuts at this month's OPEC meeting.
They also pledged to do whatever it takes to bring crude stocks back down to their five-year average.
The extension to the deal will require agreement by the other participants.
"It seems unlikely that Saudi Arabia and Russia would have announced an extension without being assured that the other members would agree," says Tom Pugh at Capital Economics.
The sharp fall in oil prices over the past month meant some in the market had been expecting oil ministers to pre-announce the policy to stave off further price declines.
Can the gains continue?
"The market is still positioned for higher oil prices but the risk is that OPEC has already lost the trust of investors while US inventories keep rising. An output extension has been widely expected so oil markets remain at risk of another crisis in confidence," says Jasper Lawler, Senior Market Analyst at London Capital Group.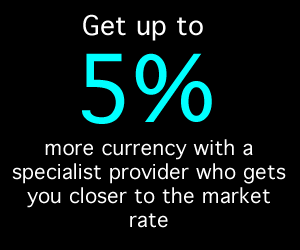 However, as hinted at above, there are other issues at play that are supporting ZAR.
John Cairns at RMB in Johannesburg cites two further factors in addition to the oil-lead bounce in commodity prices:
"First, global implied currency volatility has dropped away sharply, the market is perhaps finally catching up to the signal sent by the VIX (expected equity market volatility) hitting record lows.
"Second, inflows into SA and other emerging markets — bonds are again surging."
Concerning the currency's outlook, Cairns says the Rand is finding a new zone within which to trade in:
"The Rand's recovery in the past week gives support to the argument that it is establishing a new range in 2017, having spent most of 2016 in sharp recovery mode. On USD/ZAR, the broad range can be considered as 12.80-13.70 — which reflects the actual values traded so far in 2017, excluding the immediate strength prior to the cabinet reshuffle and the blowout immediately thereafter. The pair has averaged 13.29 so far in 2017."