South African Rand: Green Shoots of Economic Recovery Could Allow Further Gains says Investec
Image © Adobe Images
GBP/ZAR spot rate at time of publication: 22.03
Bank transfer rates (indicative guide): 21.26-21.40
Specialist transfer provider rates (indicative guide): 21.80
More information on specialist rates here
The South African Rand is forecast to extend its multi-week recovery into the the end of the year according to South African lender Investec, with gains driven by an ongoing recovery in the global economy that is propping up Emerging Market currencies as well as a rebound in South African economic growth.
Estimates show that the domestic economy should contract by an unprecedented 50% quarter on quarter (seasonally adjusted annualised) basis in the second quarter, which will allow for a statistical recovery in the third quarter that Investec estimate to be 16.3% qqsaa.
"While there are still substantial impediments to the ease of doing business in South Africa, most as a consequence of state regulations, low productivity of state delivered services and insufficient electricity supply, the SA economy is showing a few green shoots," says Annabel Bishop, Chief Economist at Investec Bank Limited South Africa.
Bishop cites manufacturing production as being one engine of economic recovery, with survey data showing the country's largest economic sub-sector expanding by a substantial 16.8% month on month in June, while electricity production rose 8.3% m/m in June and 10.2% m/m in May.
Elsewhere, a back up of orders and work in the construction sector saw activity shoot up, with buildings completed rising 206.4% m/m in May in 515.7% in June.
However, June versus March this year is -62.5% lower.
"While these economic indicators already herald recovery off the lows reached in Q2.20, it should be noted that year on year they are still materially weakened," says Bishop. Nevertheless, "while the rand gains direction from international events, domestic events provide the main underpin," she adds.
The international backdrop of a falling U.S. Dollar and rising commodity prices is meanwhile expected to underpin the recovery in the South African economy and its currency.
Investec forecast the U.S. Dollar-Rand exchange rate to end 2020 at 16.50. The Pound-to-Rand exchange rate is forecast to end the year at 20.44 and the Euro-to-Rand exchange rate at 18.73.
At the time of writing the Dollar-Rand exchange rate is at 16.72, the Pound-Rand exchange rate at 22.00, and the Euro-Rand exchange rate at 19.76.
Protect Your International payments Budget
Lock in today's rate for future use
Secure today's rate for use in coming months, thereby protecting your international payments budget
Book an ideal rate or set a floor automatically
Learn how to automatically book your ideal exchange rate, or your bare-minimum rate to protect your budget.
---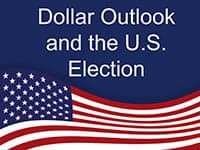 Goldman Sachs, UBS, Credit Suisse, JP Morgan give their views on the Dollar on a 'Blue Wave' outcome.
Featured Content
Mortgage Direct - a Spanish mortgage broker specialising in the provision of mortgages for expats - have confirmed they have secured their Spanish license.