Trade of the Week: Sell Pound v Dollar say RBC Capital
The Pound to Dollar exchange rate is seen trading in familiar territory at the start of a new week in global FX with one Pound buying 1.2872 US Dollars on the inter-bank market.
This is virtually unchanged on Friday's close. But, we are told Sterling is likely to end the week sharply lower than this level.
RBC Capital Markets have announced a sell on GBP/USD as being their "thematic trade of the week".
Chief Currency Strategist Adam Cole notes this is an important week for US and UK news and the market goes into it 50% priced for an 25bp rate hike by year-end in both cases.
"In our view, the former should ultimately go to 100% and the latter to zero," says Cole.
Cole is not optimistic on the UK economy's outlook saying the real inflation story is not the recent pickup in headline inflation, but the failure of earnings growth to follow.
This week's labour market data - due on Wednesday - is expected by Cole to show headline earnings growth has fallen well below 2%, leaving wage growth more than 1% point below CPI inflation.
"This strongly suggests the rise in inflation is transitory and the resulting real income squeeze will depress consumer spending," says Cole.
In the US, markets are seen as being too complacent when it comes to expectations for further Federal Reserve interest rate rises.
"With the forward curve so flat, the hurdle is low for Yellen's semi-annual testimony to be taken as hawkish," says Cole.
In addition, GBP's failure to hold gains above 1.30 is a bearish technical backdrop.
RBC Capital Markets are targeting a fall to 1.2635 in the short-term as their trades have a maximum duration of one week.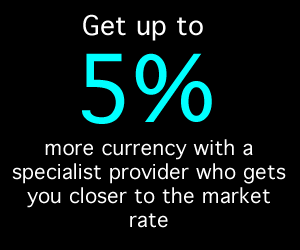 Deeper Correction
Also maintaining a negative view on Sterling over coming days is analyst Robin Wilkin at Lloyds Bank.
Wilkin tells his commercial banking clients that the Pound's repeated failure to break above the 1.2975/85 level - when combined with and the decline following last week's US jobs report which saw 1.2890 support break - "are conducive to our bearish view, although the lack of follow-through thus far has been a little disappointing".
Lloyds still look for a deeper correction, with pivot support in the 1.2850-1.2750 region now firmly in scope.
"A move through there would open a further decline back to 1.26-1.25 mid-range level," says Wilkin.