A Post-Sintra Deadlock in the Pound to Euro Exchange Rate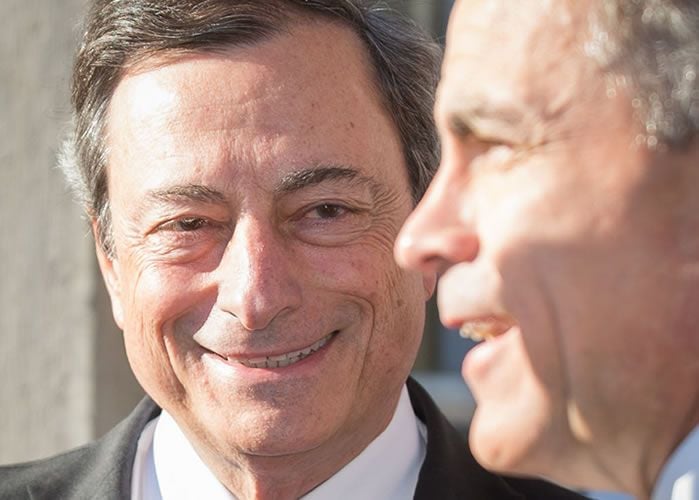 Central banks are certainly in charge of foreign currency markets since the European Central Bank hosted their Forum on Central Banking in Sintra, Portugal at the end of June.
As a result, the British Pound's nearer-term outlook rests largely with the Bank of England, and some support for the currency might be found as a result of this focus.
The Sintra meeting has resulted in what some are dubbing the 'Sintra Accord' - an understanding amongst the world's most important central banks that a future of higher interest rates await.
After years of having provided extraordinary stimulus, there is an apparently unanimous agreement that normality must return.
"Some removal of monetary stimulus is likely to become necessary if the trade-off facing the MPC continues to lessen and the policy decision accordingly becomes more conventional," said Governor of the Bank of England, Mark Carney.
Sterling rallied as markets too Carney's words to be a suggestion that interest rates might rise in the near future.
The comments, "heightens the risk of a BoE rate hike and associated GBP appreciation," says Thomas Harr, Global Head of FICC Research at Danske Bank.
"Central bankers now appear complacent enough regarding the inflation outlook to start looking for the exit on policy stimulus and (possibly) leave worries over the deflationary impact of currency appreciation behind. In that sense, the Sintra messages may be viewed as an acceptance of USD weakness ahead and thus provides some associations with the Plaza accord of 1985," adds Harr.
But, the ECB's Mario Draghi also used the Sintra conference to deliver a similar message.
Draghi spoke of the need to change policy (instruments) in order not to change (the effective) policy (stance).
"It points to continued upside potential in EUR crosses," says Harr.
But, if both currencies are expected to go higher, what happens to EUR/GBP?
One will have to win-out, and owing to the stable political situation in the Eurozone, combined with an improvement in economic activity, the winner is likely to be the Euro.
As such, Danske Bank announce upgrades to their Euro v Pound forecasts.
Bank of England Won't Offer Enough for Sterling Bulls
Recent communications from various BoE MPC members have increased market expectations for a November rate hike.
"We still expect the BoE to keep its policy rate unchanged over the coming year given that GDP growth is slowing," says Harr.
In the near-term, however, Danske expect market pricing for a November rate hike (50% probability of a 25bp hike priced) to remain intact ahead of the August MPC meeting.
This should protect the Pound against notable downside.
Danske say they see EUR/GBP continue to trade in the 0.87-0.90 range in coming months, targeting 0.88 in 1-3M (previously 0.87).
From a Pound to Euro exchange rate this equates to a range of 1.1494-1.11. The three-month target is 1.1363.
"Longer term, Brexit negotiations remain a key driver for the GBP and, while GBP appreciation potential driven by reduced Brexit uncertainty is less likely to materialise within our 12M forecast horizon, we see risks skewed on the downside relative to our 6-12M forecast of 0.87," says Harr.
0.87 in EUR/GBP equates to 1.1494 GBP/EUR.
Since early-June the Pound has traded in a broad 1.1200-1.1500 range; therefore according to the findings of Danske Bank, this deadlock is looking to become increasingly entrenched.