Brexit Helpline by Pound Sterling Live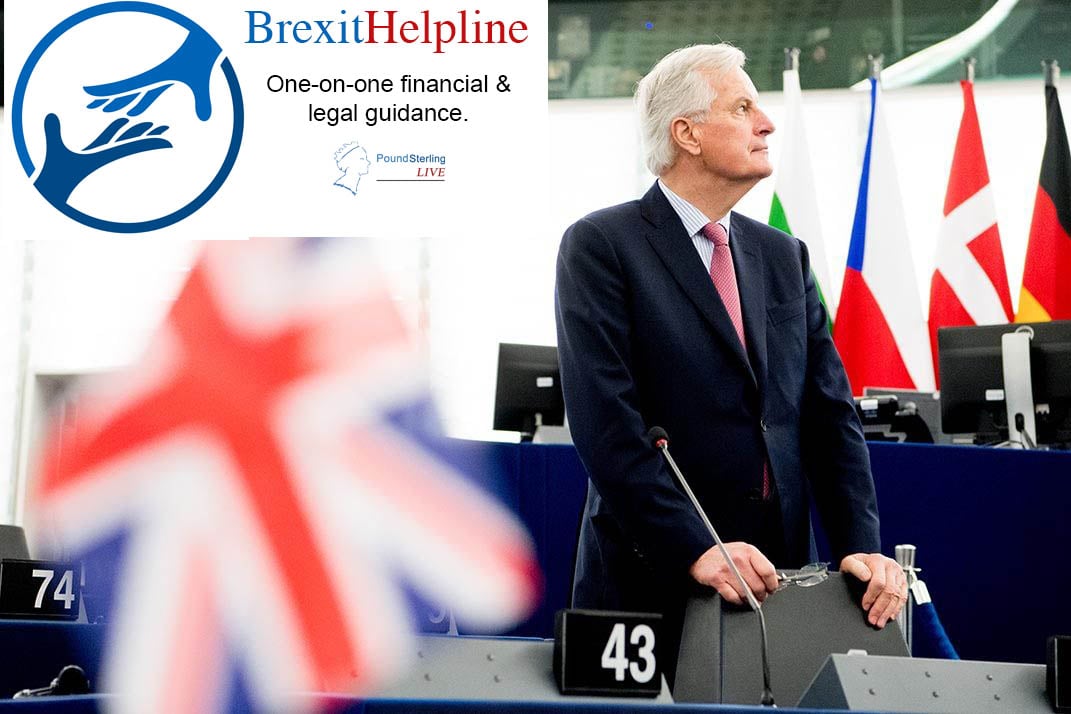 One-on-one guidance on currency matters, cross-border pensions, post-Brexit EU residency and legal issues.
Chronic uncertainty as to whether the EU and UK will manage to reach a trade deal by year-end is making cross-border financial and legal planning increasingly difficult.
But we are here to help, by offering a personal one-on-one discussion to help shine a light through this uncertainty.
We can help with the following services which are 100% free:
FX guidance: A currency payments specialist can help you build a strategy to protect your international payment budget and help you better understand how the market might evolve.
Legal: Businesses might be concerned about legal and regulatory changes and how difficult it will be to live or do business in the EU from January 01.
Pensions: Tax and pension transfers, the future of state pensions in Europe, regulatory changes, and much more.
Home purchases: Our network of property lawyers, agents and mortgage brokers are able to assist in all aspects of a new property purchase at a time when so much is in flux
To start planning, fill in your details below and a member of the team will reach out.