Pound's Run of Luck v Australian Dollar Could be Ending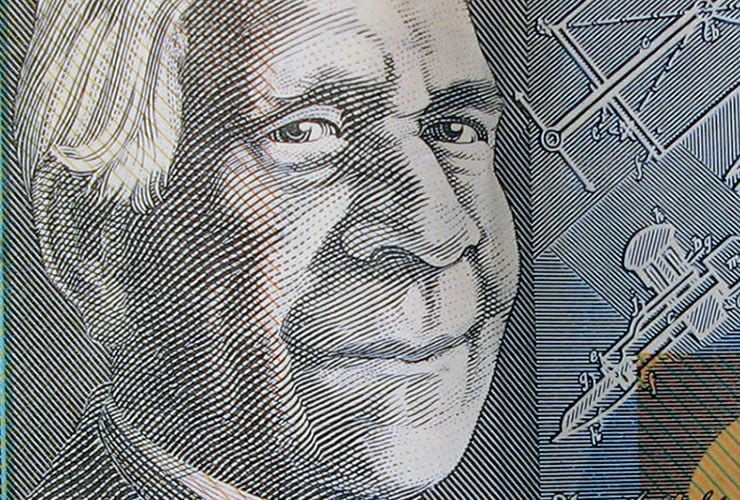 The Pound has recovered against the Australian Dollar over recent weeks on the back of more hawkish talk from Bank of England (BOE) officials who have increasingly advocated raising interest rates.
Higher interest rates support a currency as they draw higher investment flows from overseas investors seeking a higher return.
Speculation the BOE might raise interest rates from the current supper low 0.25% level began after the June meeting at which 3 out of the 8 voting members surprisingly voted for raising interest rates.
Poor UK data released at the end of last week, showing a fall in Manufacturing and a widening trade deficit, however, pushed the Pound back down as the data suggested it was too early to consider tightening monetary policy.
Nevertheless, the hopes of a rate hike enshrined in the small recovery since the June lows may be starting to diminish, as lacklustre data injects some reality into the BOE debate.
As such we see the possibility of a breakdown for GBP/AUD from here as poor data reduces the hype over a possible rate hike and the Pound weakens further.
The Aussie Dollar may have meanwhile gained support from stabilising iron ore prices, after they lost a substantial amount of ground.
This may be offsetting weakness from the impact of the bund-tantrum on higher yielding FX such as the NZD and AUD, which are negatively correlated with rising US rates.
The stabilising Aussie and fading Pound gel with our technical findings which suggest the recovery since the June lows has been corrective in nature:
Eventually the pair will resume its downtrend which started at the 1.7642 highs and continue lower to a target at around the 1.62 level, and the lower boundary of the channel.
The larger channel itself may well be simply a corrective phase of the much stronger long-term downtrend, so there is still a significant amount of bearish history, which is likely to threaten pressuring the pair lower.
Looking at the technical picture of GBP/AUD in more detail we see that it has formed what is called a bearish flag pattern, which looks like an upside-down flag and pole.
The flag is expected to move a similar distance to the length of the pole extrapolated from the flag-square down.
In this case it would lead to a move down to around the 1.62 region, which is also at the bottom of the channel, with triggering confirmation coming from a break below the 1.66 lows.
Get up to 5% more foreign exchange by using a specialist provider. Get closer to the real market rate and avoid the gaping spreads charged by your bank for international payments. Learn more here.