Strong Australian Jobs Data Hides Some Flaws: The Aussie Dollar Rises and then Falls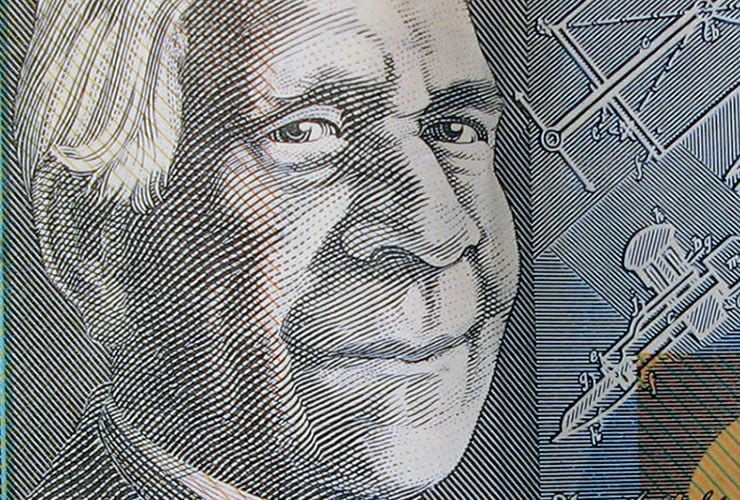 The Australian Dollar peaked at 0.7732 before sliding lower following the release of Australian jobs data early on Thursday morning.
The data showed a positive drop in the Unemployment Rate to 4.7% in January from 4.8% in December when no-change had been forecast.
However, part of the reason for the decline was a reduction in the number of people seeking work as measured by the participation rate, which fell a basis point to 64.6%.
The rise and fall of the Aussie may also have been as a result of data showing an overall rise in the number of people being employed by 13.5k, but that on closer inspection, the majority were part-time jobs as the measure of new full-time employees, in contrast, fell quite dramatically by -44.5k.
"The weakness in full-time jobs and high under-employment (those who are working part-time and want to work more hours) suggests that there is more slack in the labour market than the unemployment rate is currently suggesting," said St George Economics in response to the data.
They see the employment market remaining broadly stable but the continued slack keeping a lid on wages and therefore inflation.
The AUD/USD pair has been rallying quite persistently since the beginning of the year from lows of 0.7150 to highs of 0.7730.
A steady rise in commodities, as well as the recent more optimistic tone about the economic outlook from the Australian Central Bank, have both supported the currency.
A rise in the price of Iron Ore above the 90 dollar per tonne threshold - the highest since 2014 - gave a particular boost to the currency, as was China's surprising resilience in the face of global headwinds, as proven by strong recent trade data.