Pound Sterling on Front Foot as U.K. Manufacturing Expands at Robust Pace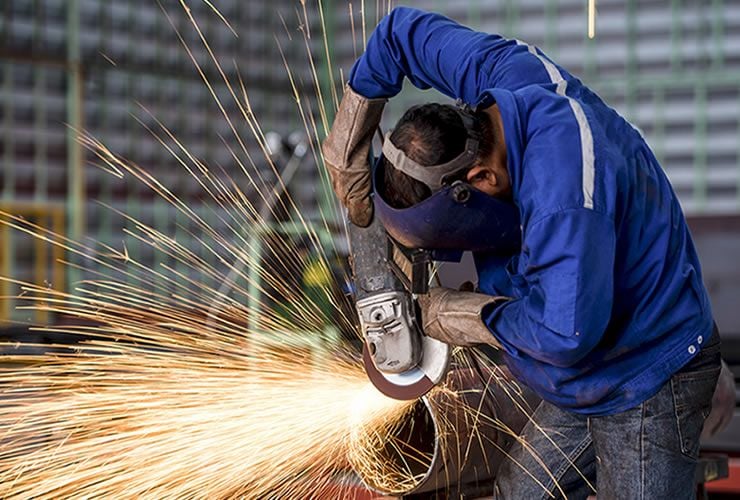 The British Pound starts 2018 stronger against the US Dollar but treads water against the Euro as traders consider a bevvy of fresh manufacturing data.
Sterling starts 2018 on a firm footing against the Dollar following news U.K. manufacturers continue to enjoy robust growth, but the currency is locked at recent levels against the Euro which was earlier boosted by impressive German manufacturing data.
The Pound-to-Euro exchange rate is quoted at 1.1240 at the time of writing - placing it in the centre of a range that has been in place since mid-September.
Traders wanted to see a blow-out outcome from the Manufacturing PMI to justify bidding Sterling higher against its Eurozone counterpart.
This outcome was however not forthcoming.
Data from IHS Markit and the CIPS confirm a U.K. Manufacturing PMI reading of 56.3 which disappoints against expectations for a reading of 58.
Yet, the data confirms impressive growth remains in place and we therefore expect any weakness to ultimately be limited in nature.
IHS Markit report U.K. manufacturing ended 2017 on a positive note with rates of expansion in the sector remaining comfortably above long-term trend rates; part of the increase in new business at UK manufacturers reflected a solid increase in new export sales.
Demand improved from clients in Europe, the USA, China and the Middle East. Rising intakes of new work tested capacity, leading to a modest increase in outstanding business.
These in turn encouraged companies to raise employment, with job creation registered for the seventeenth month in a row.
"The manufacturing sector's performance is encouraging, showcasing a resilient response to the ebbs and flow of the year's uncertainty with a sparkling end to a strong period of growth," says Duncan Brock, Director of Customer Relationships at the CIPS.
Looking ahead, it will be data concerning the U.K's all-important service sector that will be of importance on Thursday.
"Despite today's reading, as the manufacturing sector accounts for only around 10% of UK economic activity, the UK's growth outlook will still be primarily driven by the dominant services sector. The services PMI is due on Thursday – where we expect a small rise following November's dip," says Nikesh Sawjani, UK Economist with Lloyds Bank.
The Pound and Euro appear to be at a stalemate, with impressive data out of Germany aiding the Euro at the start of the new year.
German manufacturing PMI reading a record high at 63.3 in December - in line with economist forecasts.
The reading confirms strong expansion in the Eurozone's largest economy and will likely underpin the Euro's advance.
"Production growth reached a level not seen since early-2011, buoyed by one of the fastest rises in new export orders ever recorded in the survey's near 22-year history," says a note from IHS Markit who compile the report.
Looking for Volatility
If we look at the following graphic we can see the Pound-to-Euro exchange rate is indeed locked in the middle of recent ranges. The September-December highs are located towards 1.14 and lows towards 1.11:
However, the Christmas period has seen volatility in the market fall back dramatically at traders stepped away from their desks prompting the market to flatline.
This is made particularly evident in the volumes traded in GBP/EUR, if we look at the data we see the volumes being traded over the past five days is fractional when compared to what was being traded 100 days ago: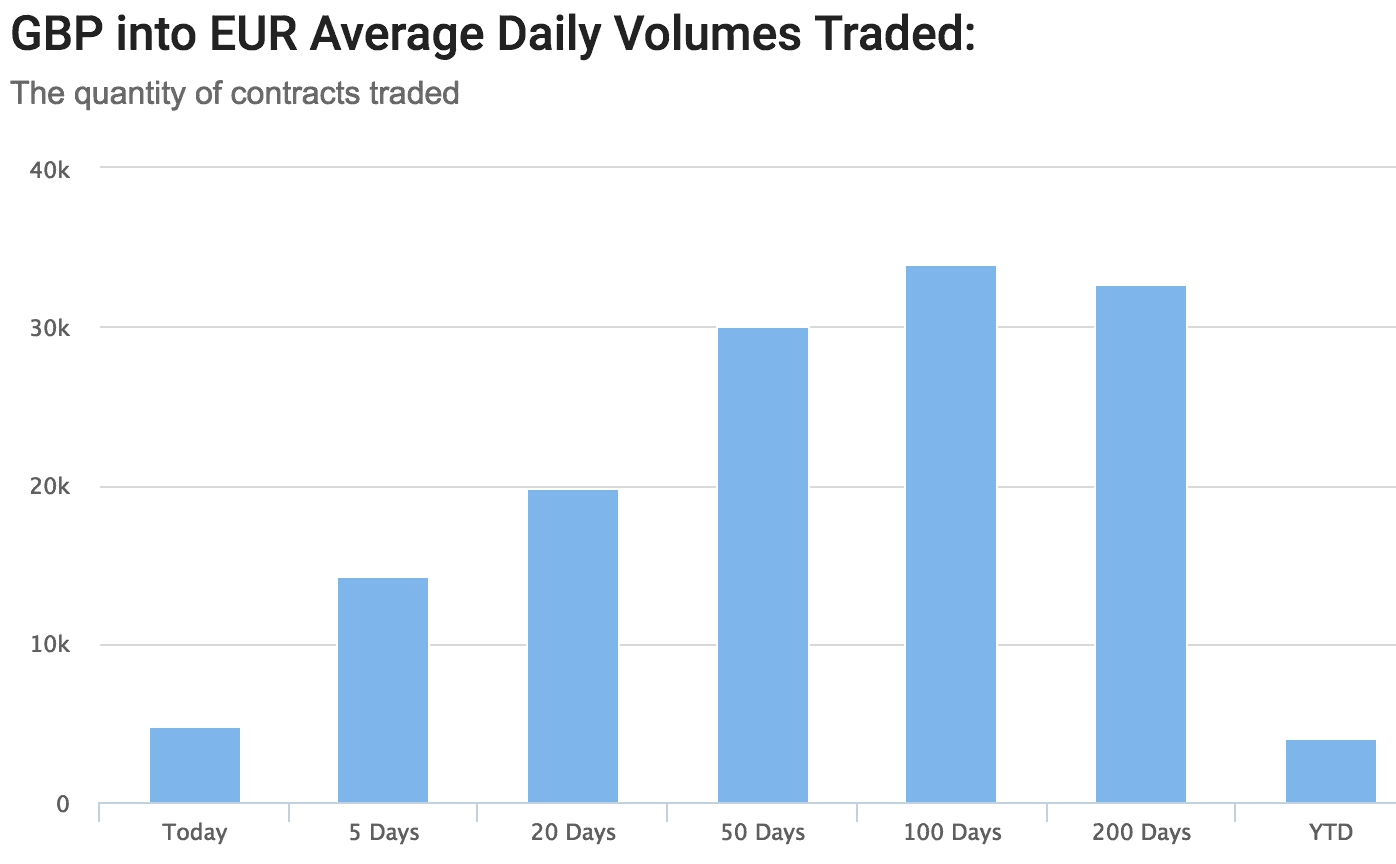 Looking at the Pound-to-Dollar exchange rate we can see the market is looking more constructive for Sterling and it is not inconceivable that Sterling hits its September highs above 1.36 at some point in January: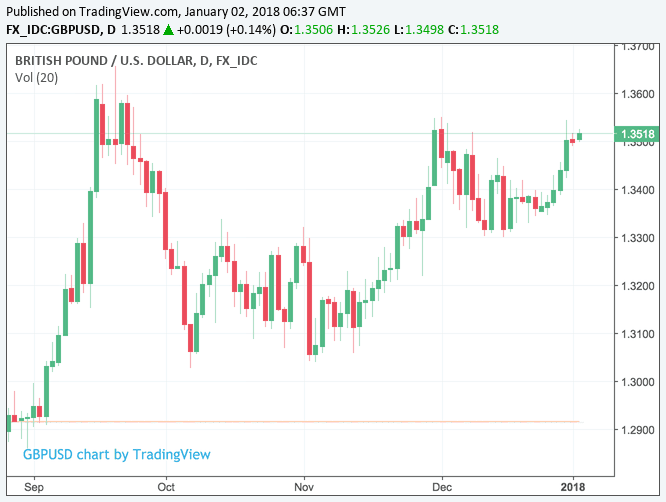 However, note volumes traded in GBP/USD are also thin: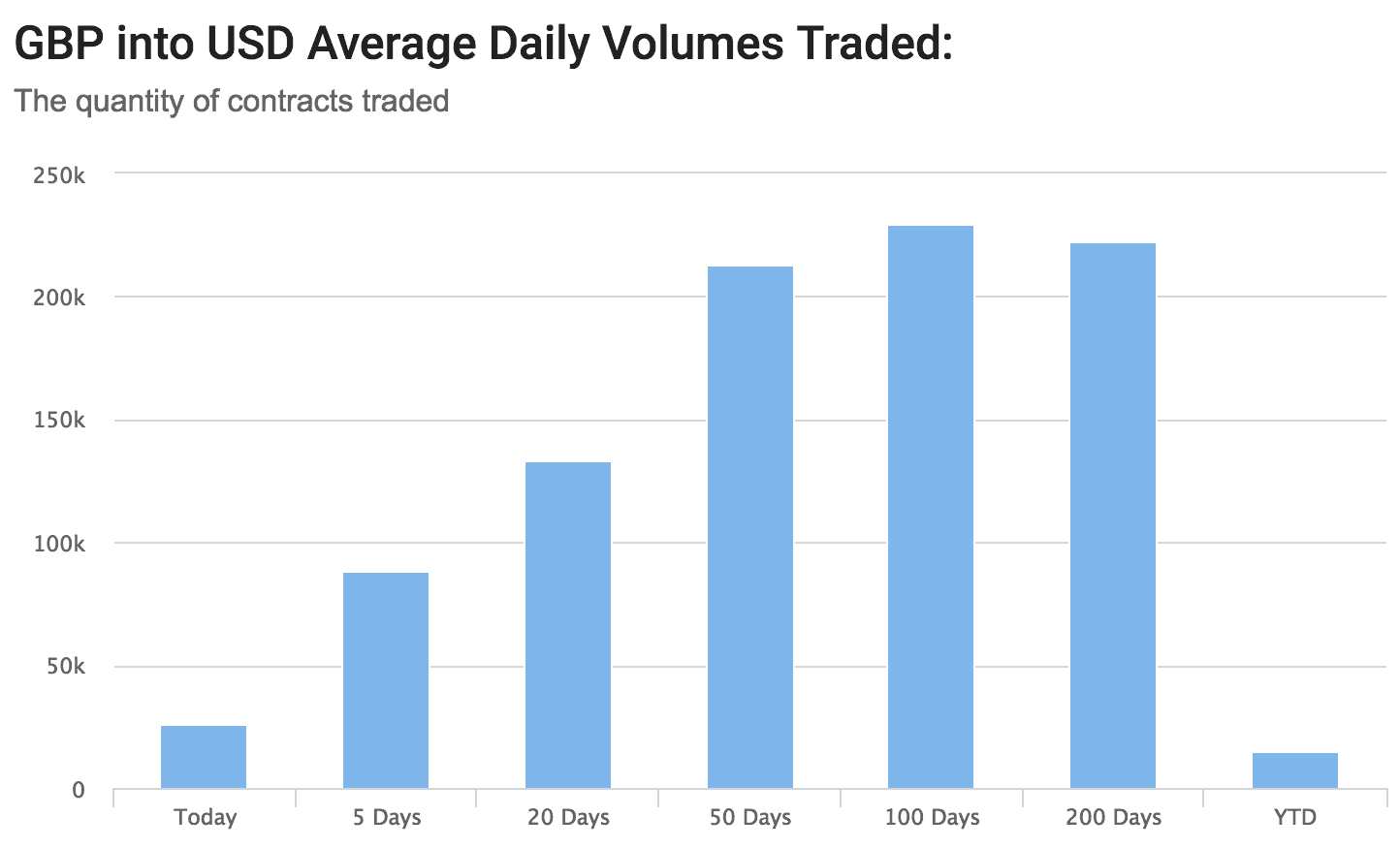 But, be assured volumes will now start picking up, and with volumes come bigger directional moves.
Triggering the moves will most likely be political events related to Brexit and U.K. economic data.
But don't expect any sizeable moves at this stage; the year is young, trading desks are not full operational and manufacturing accounts for less than 20% of U.K. economic output.
"The Brexit issue is set to remain the main driver for GBP in 2018 and while uncertainty and fundamentals justify an undervalued GBP for now, we see prospects of a recovery in 2018 as clarification on Brexit increases," says a note from Danske Bank where analysts are betting the Pound will recover against the Euro in 2018.
Get up to 5% more foreign exchange by using a specialist provider by getting closer to the real market rate and avoid the gaping spreads charged by your bank for international payments. Learn more here.