Upbeat Lowe Unable to Lift Australian Dollar, GBP/AUD Supported Near-Term by Volatile Market Environment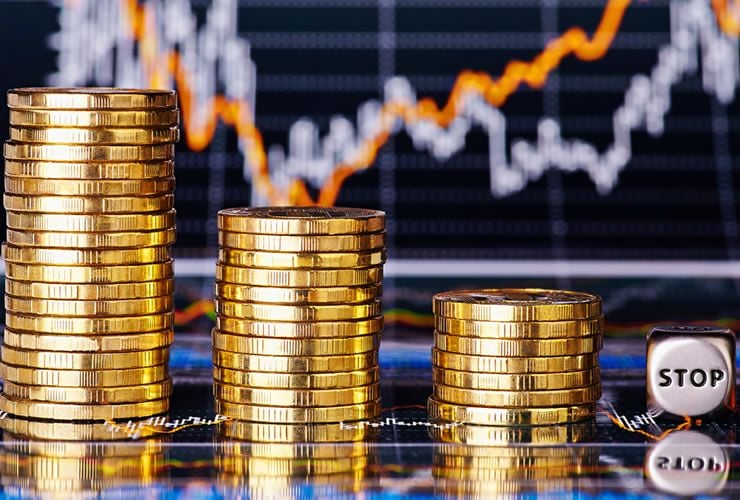 The Australian Dollar traded back and forth in volatile whipsaws on Friday in reaction to comments from Reserve Bank of Australia (RBA) governor Philip Lowe, which were alternately undermining of and then supportive of the currency.
Lowe surprised markets by saying, "current market pricing implies a greater probability of a rate rise than a rate reduction," adding, "I think they are reasonable assumptions and I don't want to dissuade them," as he stood before a parlimentary hearing in Melbourne this morning.
The suggestion that the Bank was leaning more towards raising rather than cutting rates was a change in stance from the previous ruggedly neutral stance of the RBA.
The higher rate expectations assume higher inflation yet confusingly Lowe also highlighted low wage growth as the main risk to the Australian economy, which seemed to contradict his comments about the next move in interest rates 'probably' being higher.
"The news will be greeted with caution by heavily indebted Australians wary of what a rate rise will do to their mortgages," said the Sydney Morning Herald, pointing to another major issue in the Australian economy - its high level of indebtedness.
The Pound to Australian Dollar responded to the news by first spiking higher to 1.6568 as it responded to comments about the subdued wages, but then falling back down to a rate of 1.6505 at the time of writing, as implications of an Australian rate hike sank in.
The pair opened at 1.6493.
But, for the Australian Dollar it is global risk sentiment that appears to be the dominant driver and this could well be the case over coming weeks.
"RBA Governor Lowe gave his semiannual testimony to the House Economics Committee overnight. He was upbeat, but AUD direction has been dominated by a further rise in risk aversion," says Adam Cole, Chief Currency Strategist with RBC Capital Markets in London.
Markets remain nervous with volatility surging amidst heightened tensions between the US and North Korea with President Trump saying on Friday that a military solution might be required to deal with Pyongyang.
With volatility rising to multi-month highs, "the FX knock‐on has predictably been USD/JPY lower (<109) and AUD/USD lower (~0.7850), the latter despite positive domestic news," says Cole.
Despite the Aussies softness this week, GBP/AUD still ultimately remains rangebound between 1.6400 and 1.6750, with a continued slight downside bias to the outlook.
A break below the 1.6378 lows would probably indicate a contionuation lower to a target at the 1.6275 lows.
Is the fall in value of Sterling impacting your international payments? Get up to 5% more foreign exchange by using a specialist provider by getting closer to the real market rate and avoid the gaping spreads charged by your bank for international payments. Learn more here.