Australian Dollar to Turn More Bullish against British Pound: Mid-Week Techs
The Pound to Australian Dollar exchange rate has formed what looks to be a triangle pattern on the daily chart which bodes bearish for the outlook for the pair.
Our observation of this important technical event comes as the GBP/AUD exchange rate trades at 1.6087 and is approaching multi-year lows at 1.60 again.
Triangles usually - but not always - break in the direction of the broader trend, which in this case, is down.
The exchange rate already seems to be pushing well below the lower borderline of the triangle but it is questionable whether this constitutes a break.
The pair may not have completed forming the triangle yet because these patterns are composed of a minimum of five waves a,b,c,d and e, but on this triangle only the first three waves are clear (a-c).
If it is not complete, there is a possibility, therefore that it might rebound back up into the triangle and continue consolidating some more.
Eventually the probabilities are skewed in favour of a downside break as the trend prior to the formation of the triangle extends.
Such a move would be confirmed by a break below the 1.5979 lows, and then a further breach of the S1 monthly pivot at 1.5931.
A move below the 1.5890 level would provide confirmation that all these levels were broken and lead to a continuation down to the next target at 1.5700.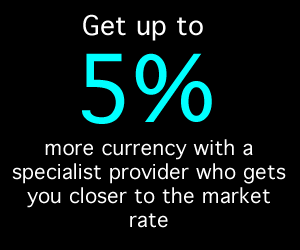 GBP vs AUD: Key Events to Watch Over Coming Days
The main release influencing the Aussie Dollar will be the release of February Jobs data on Thursday, March 16 at 00.30 GMT.
Market expectations are for the Unemployment Rate to remain at January's 5.7% and there to be a 16.5k rise in payrolls.
Analysts at TD Securities however expect a slightly more robust figure of 25k new jobs although still expect unemployment to remains at 5.7%.
"We pencil in +220k in raw terms, which after seasonal adjustment is +25k. Annual growth edges higher to +1.2% y/y, consistent with job vacancies. We see unchanged 64.6% participation rate and 5.7% unemployment rate. Look for a pickup in full-time hours worked to support our RBA Nov hike call," say TD Securities in a note seen by Pound Sterling Live.
If correct, then AUD would in all likelihood catch a bid.
TD are expecting a rise in full-time employment so often overshadowed of late by part-time employment gains.
Such a rise would support a change in monetary policy at the November meeting and likely raise the Australian Dollar.
Sterling is likely to be influenced by the monthly Bank of England (BoE) rate meeting due to be held on March 16 at 12.00 GMT.
Although no-change in policy is expected, the minutes ,which are released at the same time as the decision, will show how members deliberated on monetary policy issues.
Whilst some commentators had seen the BoE moving towards a tighter monetary policy stance - i.e. looking to raise interest rates, something that is supportive of Sterling - this may have changed since the spring Budget statement.
There is now a heightened possibility that the BoE will have to keep monetary policy expansive and interest rates low due the Chancellor's fiscally tight budget, in which he gave away only 3bn in stimulus, according to Jonathan Loynes at Capital Economics.
"Fiscal policy is still set to provide a significant drag on GDP growth over the next few years – very similar to that planned in the Autumn Statement. As such, the onus will remain on monetary policy to support the economy," says Loynes in a client note seen by Pound Sterling Live.
Such a policy will keep the pressure on Sterling, especially against the Aussie Dollar is rate hike expectations rise on a better-then-expected employment data release.