Australian Dollar's Trajectory Could be Tied to China's Yuan
Image © Adobe Images
The Australian Dollar's ongoing rise against the U.S. Dollar, Euro and British Pound has much to do with the value of the Chinese Yuan, therefore where China's currency goes could well determine where the Aussie Dollar heads over coming days, weeks and even months.
This morning we have touched on the pro-Aussie Dollar news that the state of Victoria looks set to exit its harsh lockdown, which would free up the country's economic potential heading into year-end.
However the influence of China on the Australian economy and its currency cannot be underestimated.
"AUD helped by China's yuan hitting new highs," says Ewen Chew, an analyst with Thomson Reuters, in a flash note to clients of the firm's data services, touching on the importance of moves in CNY.
A look at the below chart confirms a tight correlation exists between the Chinese Yuan and the Australian Dollar's most liquid pairing, AUD/USD:
Based on the correlation, those with an eye on the future moves of the Australian Dollar could well find progress over coming days, weeks and months will be tied to the fate of China's state-controlled currency.
"The yuan has rewarded those who invested in it following China's rapid recovery from the Covid-19 crisis. If the authorities allow it to rally, it may rise much further," says Jeremy Boulton is a Reuters market analyst. "This is key for the yuan – it goes where the authorities want it to go and China is clearly content with the current rise."
Boulton says authorities could consider that a rally that hampers exports reflects economic strength and a strong China in the wake of a health crisis that's crippled rivals as a good thing.
"For potential investors the yuan is a great choice. It has a yield. Those who buy get paid to hold it. It's liquid and it's tightly controlled. The chance of a surprise big move is very small, so CNH is safe," says Boulton. "It's backed by a massive trade surplus, a solid economy and stable political system."
He adds that iff China has designs on a bigger role for the yuan and perhaps long-term ambitions for a global reserve status, now is the optimum time to allow it to strengthen.
On this basis, don't be surprised if further Yuan and Australian Dollar strength lie ahead.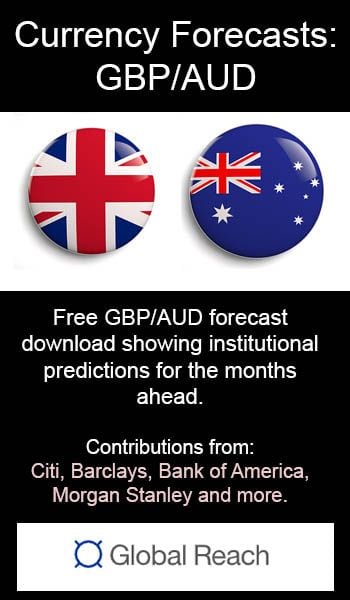 Featured Content
Mortgage Direct - a Spanish mortgage broker specialising in the provision of mortgages for expats - have confirmed they have secured their Spanish license.