GBP/USD a Sell this Week say Morgan Stanley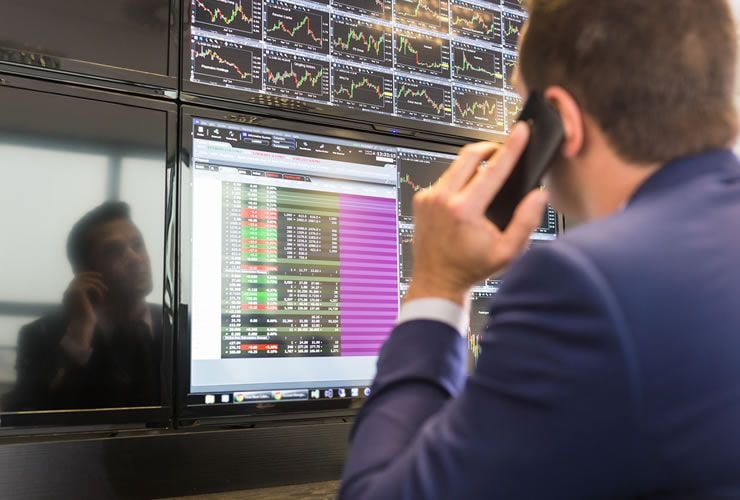 Morgan Stanley have told clients that they are looking for notable weakness in the Pound to Dollar exchange rate this week.
The call on GBP/USD by Morgan Stanley comes as Sterling takes a tumble at the start of the new week owing to renewed fears over the UK Government's pledge to deliver on a commitment to take control of the country's immigration policy once they have exited the European Union.
This means the EU will likely deny the country membership to their single market.
It would appear Morgan Stanley are therefore already in the money.
However, there is more to come.
The GBP/USD exchange rate has fallen back towards a 2-month low at 1.2139 and is looking intent on recording its weakest daily close in 30 years.
The bet against Sterling proposed by Morgan Stanley is partly dependent on an unclear strategy surrounding Brexit.
"Last week we added short GBP/SEK and today we propose short GBP/USD. It is not only that Britain's current account deficit may not adjust as quickly as previously hoped as post Brexit domestic demand has remained strong – thus keeping the UK dependent on international funding – but also the absence of a Brexit negotiation strategy now being suggested by the British press," says a note from Morgan Stanley seen by Pound Sterling Live.
Theresa May defended the Government's progress on planning for Brexit in an interview over the weekend.
She noted the complexities of the process and assured her audience that in coming weeks more details would emerge.
The provision of details therefore seems like an immediate risk to Morgan Stanley's stance - if the markets like what they hear then we would expect Sterling to move higher.
Nevertheless, the justification of the call is understandable.
The current quarter may show a combination of UK investment weakness and the upcoming exit negotiation undermining GBP. The start of the Brexit negotiation should show a wide split between the UK and the European position, which markets may interpret as difficult to bridge," say strategists at the investment bank.
Latest Pound / US Dollar Exchange Rates
* Bank rates according to latest IMTI data.
** RationalFX dealing desk quotation.
The UK's ambassador to the EU Ivan Rogers' resignation and his critical remarks (Brexit leading to "mutually assured destruction") have put market focus back on the UK experiencing a potential cliff edge when exiting.
"With less than 50 days left before the UK may trigger Article 50 – according to its government's current timetable – GBP-denominated assets may see their risk premium rising again," say Morgan Stanley.
Furthermore, the UK's wide current account deficit will likely keep GBP vulnerable to rising US rates and yields.
"Interesting in this context was the annual American Economic Association meeting seeing all three potential candidates to head the Fed in 2018 suggesting tighter monetary policies if they were in charge," say Morgan Stanley.
Glenn Hubbard of Columbia University, along with Stanford University's John Taylor and Kevin Warsh, criticised the Fed for trying to do too much to help an economy struggling with problems that monetary policy can't solve.
The UK government meanwhile comes back from recess this week, suggesting that more headlines may be in store.
Morgan Stanley advocate a Sell on GBP/USD at market with a target of 1.17 and stop at 1.23. The risk to the trade is USD correcting in response to changing Fed hike expectations.
Those with impending international payments should probably ensure their foreign exchange provider has set relevant buy and sell orders around such levels to ensure their money is protected.