U.S. Dollar Index to Rise above 100 in Final Wave 5 Higher: Technicals
- Dollar is set to make new highs according to the charts

- Elliot wave analysis suggest new impulse higher starting

- But fundamental strategists remain unconvinced the Dollar can continue indefinitely
Despite an increasing number of fundamental analysts calling for an end to the U.S. Dollar's rally chartist strategists who study price action alone say it still has higher to go first.
They see the current uptrend as about to begin a new wave of buying which will take the Dollar index (DXY) to a provisional target at 101.8. The Dollar index is a broad-based measure of Dollar performance against a basket of its most heavily traded counterparts. The EUR/USD and GBP/USD make up a significant weighting in the basket.
Elliot wave analysis is particularly compelling, this is a study which rationalises financial markets into repeating five wave patterns of buying and selling.
These 5-wave patterns are part of larger 5-wave patterns and are themselves composed of smaller 5-wave patterns ad infinitum making them what is known as 'fractal'.
The classic evolution of a bullish Elliot wave such as the one identified on the Dollar Index is for it to rally up in an initial wave 1, followed by a corrective wave 2, then a long and strong wave 3, a corrective, often complex, wave 4, and finally a wave 5 up to the larger wave's peak.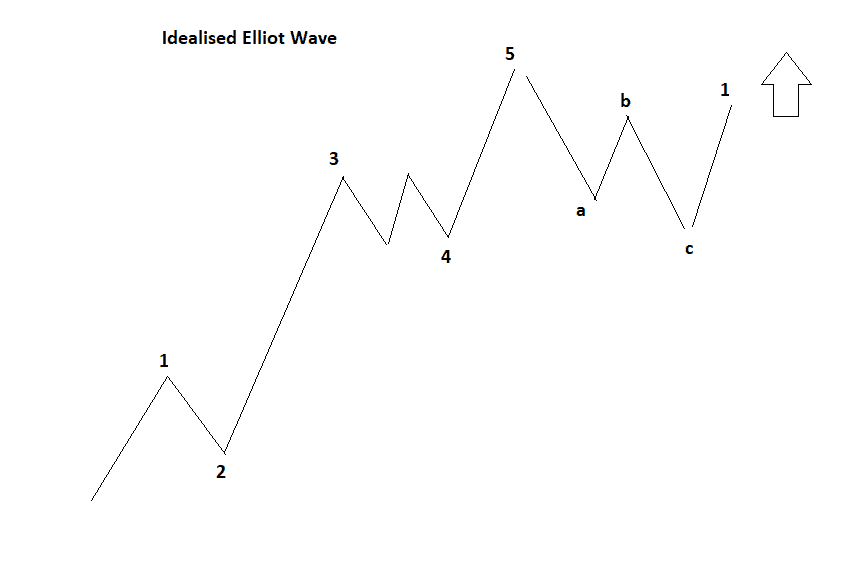 Once a full 5-wave move has completed it is usually followed by a 3-wave correction with waves labeled a,b, and c. Once the correction is finished a new 5-wave pattern starts.
The current favoured wave count for DXY is that the pair has just finished an abc correction after a completed wave 5 pattern ended at the January 2017 highs.
Image courtesy of Reuters.
The current rally in 2018 is possibly the start of a whole new 5-wave sequence to 101.8, which is itself a larger wave (5) of the rally up from the 2008 lows.
The extremely bullish view contrasts with certain fundamentally orientated forecasts for the Dollar, such as that of UBS which argues the currency has already peaked.
They see the Dollar's days as numbered due to the economic damage which is likely to come from the imposition of trade tariffs. This will start to retard US growth in Q4 or Q1 2019.
The effects of Trump's tax cuts will also probably wear off in time and this too will weigh on US growth and by extension the Dollar as soon as the start of 2019 even if it takes another for the impact to be felt.
"People have not priced in any growth damage into the U.S. from what is essentially a tax to their consumers, and I think how the economy, and how companies react to this will be a key input into what happens next," says Themos Fiotakis, co-head of FX and FI strategy and research at UBS, in an interview on Bloomberg.
Advertisement


Lock in Sterling's current levels ahead of potential declines: Get up to 5% more foreign exchange for international payments by using a specialist provider to get closer to the real market rate and avoid the gaping spreads charged by your bank when providing currency. Learn more here