GBP/EUR Exchange Rate's Rise Capped by Nowotny Hint at Higher ECB Rates
Above: Ewald Nowotny, Pic: Franz Johann Morgenbesser
Pound Sterling is looking set to end the week higher than where it started against the Euro but would arguably have done better were it not for the intervention of a senior member of the European Central Bank (ECB) late on Thursday, March 16.
The Pound to Euro exchange rate is quoted at 1.1470 at the time of writing, having opened its account for the week at 1.1387.
It had gone as high as 1.1538 at one stage.
The lion's share of the gains came on Thursday, March 16 when the Bank of England surprised markets by giving the overall sense that the next move on interest rates could possible be a hike.
As a result, Sterling corrected higher following weeks of almost unanswered selling pressure.
However the gains were ultimately capped by comments coming from across the channel from a senior ECB council member.
Ewald Nowotny - who is the Austrian representative on the ECB's powerful council - told Handelsblatt in an interview that the ECB could raise the deposit rate before its main refinancing rate.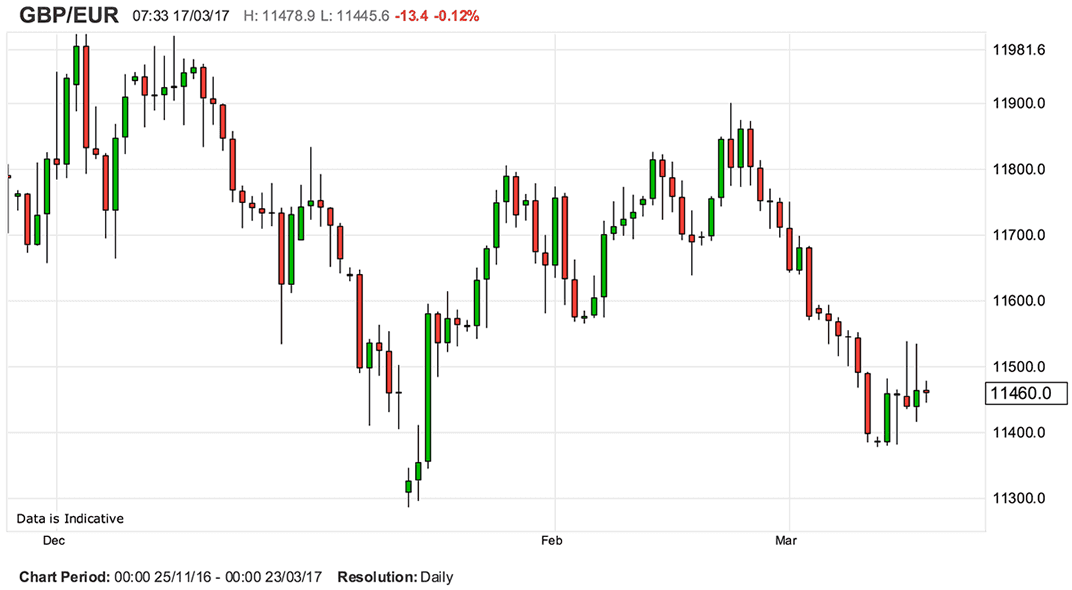 Above: The Euro has been in a commanding position against the British Pound since late February.
Recall that the ECB - like the Bank of England - currently deploys record-low interest rates which are keeping their currencies depressed.
Therefore any talk of raising rates at the two institutions - even hints - are likely to have a positive impact on the Euro and Pound.
The ECB may retreat from loose monetary policy but not follow the United States model of finishing bond purchases first, because this model might not transfer well to Europe, said Nowotny, who is the governor of Austria's central bank.
"The ECB could also raise the deposit rate earlier than the prime rate," says Nowotny.
Interest rates wouldn't all have to be increased simultaneously, nor to the same extent, he added.
These views by a senior ECB member suggests that the Bank is considering a future of interest rate rises, and this could add to the theme of a stronger Euro going forward, particularly if the French presidential election sees an establishment candidate win.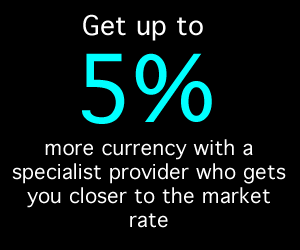 Note though that Nowotny could be getting ahead of himself.
"ECB Governing Council member Ewald Nowotny floated the idea that the ECB could start raising the deposit rate before QE is over. Obviously, this posed a serious communication issue for the ECB, because it clearly contradicted the official ECB stance on the exit sequence," says Marco Valli, Chief Eurozone Economist at UniCredit Bank.
Indeed, ECB chief economist Peter Praet was quick to limit the damage. When asked about his colleague's comments, he stated, "I can only repeat the forward guidance which has been reiterated by the General Council last week, which is very clear on sequencing and has a strong logical basis".
While a rate rise at the ECB is some way off, it is important to note the first signs of shift towards such a move are visible.