Cryptocurrencies Forecast to Resume Surge According to Expert Panel of Forecasters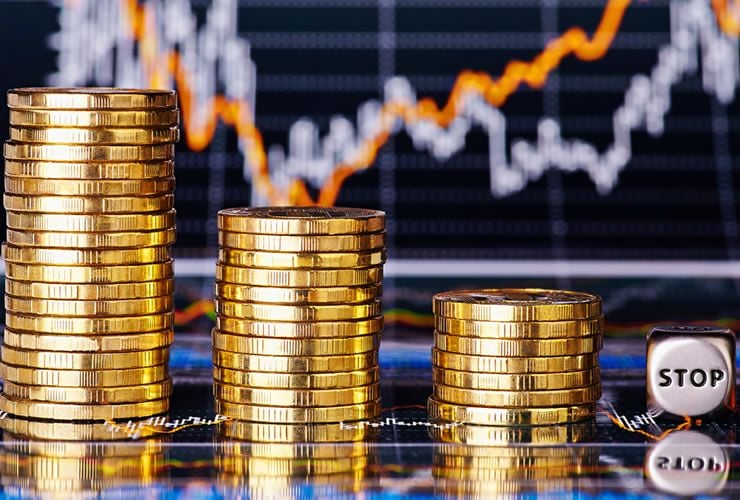 'Crypto-fever' has reached epidemic proportions and is unlikely to abate any time soon judging from the latest market predictions.
Seven out of eight major cryptocurrencies are forecast to make stellar returns in January according to average forecasts on the finder.com price comparison website.
Finder.com compiled forecasts based on the predictions of four expert panelists from the world of fintech and cryptocurrencies.
The panelists included forecasts for: Bitcoin (BTC), Bitcoin Cash (BCH/BCC), Cardano (ADA), Ethereum (ETH), Litecoin (LTC), Ripple (XRP), Stellar Lumens (XLM) and Verge (XVG).
Panelists included Clayton Daniel, Fintech Founder of Sprout Superannuation, Michael Dunworth, CEO and co-founder of Wyre Inc, Fred Schebesta, Co-founder, and CEO of Finder.com and Joseph Raczynski, Technologist/Futurist of Joetechnologist.com.
Largest Price Rises
The cryptocurrencies expected to rise the most in the remainder of January are Cardano (ADA), which is predicted to increase 433.17% on average, and Stellar Lumens, forecast to rise 126.32%.
Litecoin is the only cryptocurrency which is expected to decrease in value by February 1, falling by 2%.
For their end of 2018 forecasts, however, the panelists predict that Litecoin will recover with an increase in value of 24.14%.
Verge is the only coin out of all eight expected to decrease in price by the end of the year, with a drop of -37.99% forecast.
Cardano is forecast to rise the most over the whole year, rising to an average of $68.18 although the variance between forecasts is large (from $200.00 to $1.50).
Bitcoin is forecast to rise to an average of $33,000 by the end of 2018.
Market To Enlarge
The cryptocurrency with the largest market capitalisation - which is a measure of the aggregate investment in an asset - is, not surprisingly, Bitcoin at $251.79bn. This is expected to rise to $597.95bn by the end of 2018.
The second largest crypto by market cap is forecast to be Ripple at $460.00bn by December 31, 2018, while Cardano is expected to hit $372.30bn.
Stellar Lumens's market cap is expected to increase the most by the end of the year — rising by an incredible 1,749.80%, from its current $9.90bn to $183.15bn.
Cardano is also likely to rise significantly, from a current market cap of $20.26 billion to US$372.30bn — an increase of a whopping 1,737.49%.
Advertisement
---
Bitcoin Forecast in More Detail
The average forecast for Bitcoin for the 1st of February is for it to reach $16,500, although this is looking increasingly less likely after it sold off to the current price of $10,645.
The average forecast for the end of 2018 is for it to rise to $33,000 - a rise of 119.0%
Only one of the four panelists is bearish and that is Clayton Daniel who sees the price falling to $14,000 on first of Feb and then down to $10,000 by the end of the year.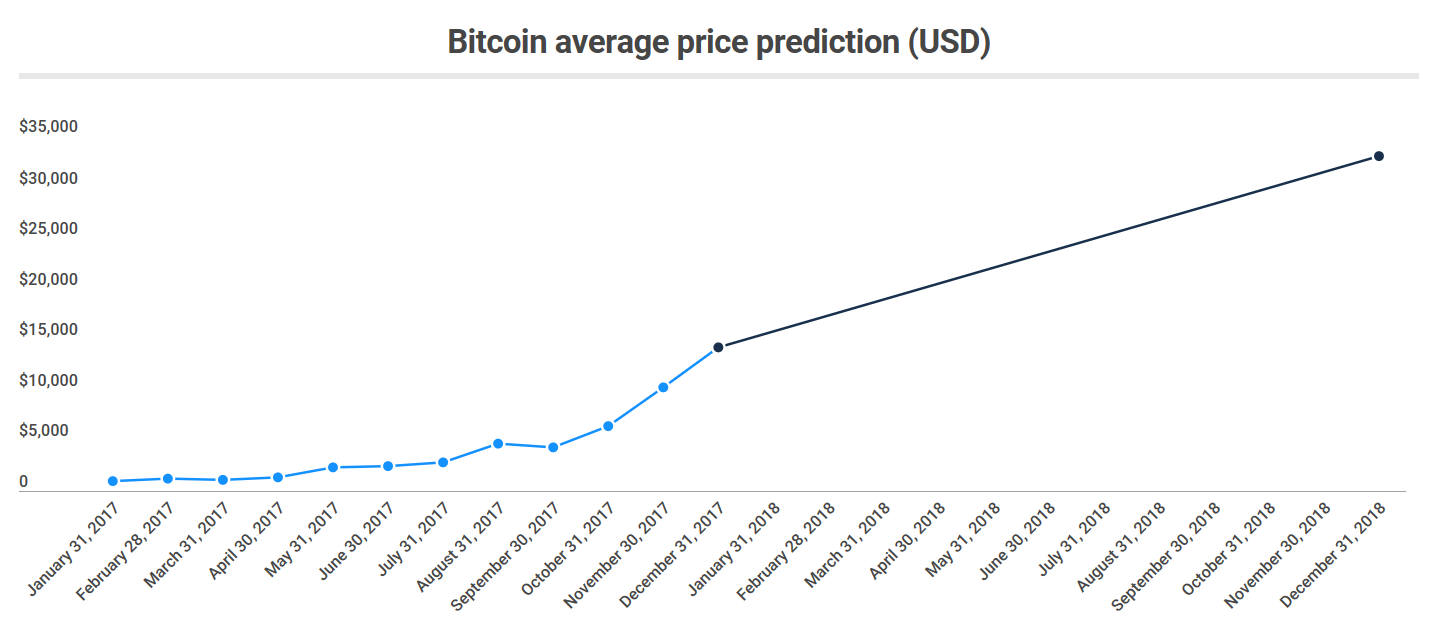 Daniel is bearish BTC due to some basic drawbacks in the technology backing the crypto which limits its growth potential, and the unwillingness of the original developers to tackle these glitches out of a misguided sense of loyalty to the original blueprint.
"The original crypto has had some growing problems. The team in charge of these problems have decided not to fix them in some religious devotion to the original white paper. But people are fickle, and won't stand for these problems much longer considering they have been fixed using other coins," says Daniel.
One of these problems relates to transaction processing time.
Bitcoin can only process a maximum of seven transactions per second which means transaction waiting times can now be very slow at busy times.
"How many transactions can the Bitcoin network process per second? Seven. Transactions take about 10 minutes to process. And as the network of Bitcoin users grows, waiting times will get longer, because there are more transactions to process without a change in the underlying technology that processes them," says financial knowledge site Investopedia.
In comparison Visa credit cards can process 1,700 transactions per second.
Bitcoin Cash, on the other hand, does not suffer from these same drawbacks as it has an "increased block size of 8mb" built into its blockchain technology, which means it can accelerate the verification process and adjust as the number of users grows.
This is why Clayton Daniel sees Bitcoin Cash as the natural inheritor of Bitcoin's crown when users get fed up with waiting times for Bitcoin.
"Unfortunately, I can see Bitcoin becoming less and less dominant, and potentially we have already seen it's heights as it's counterpart Bitcoin Cash looks to take its place in the bitcoin universe," says Daniel.
Nevertheless, the same new technology which has increased transaction speed for Bitcoin Cash has also raised security concerns for the new crypto.
Of course, utility value is only part of the picture when it comes to Bitcoin, which, like Gold, has also become an instrument of pure speculation, and it is because of this feature that the other panelists are bullish.
The development of a Bitcoin Exchange Traded Fund (ETF) will open the market to a much bigger audience fuelling yet more rallies.
"SEC will move in and green light the ETF this year. If that doesn't happen it'll be around $8000, if it does happen, it'll be $50,000+." Says Michael Dunworth.
The most bullish panelist, Fred Schebesta, meanwhile expects the Bitcoin network to fix the technical glitches holding back an improvement in the crypto's transactionability, so that the technical limitations highlighted by Daniel are overcome.
"Bitcoin will roll out the Lightning Network and its fixes, and become the beast it always visioned to be," he says.
Hot Prospect Cardano
Those looking for a crypto with prospects should consider Cardano, which the finder.com panelists think is set for a meteoric rise in 2018 from an early January level of $0.78 to an average $68.18 by the end of 2018, a rise of a staggering 8,600%.
It is a third generation cryptocurrency which means it is at the forefront of the technology, making it an attractive option from a usability perspective.
"Cardano is a big project and is a third generation Cryptocurrency. I think it will run around June," says Fred Schebesta.