Outlook for Pound to Canadian Dollar Rate Over the Next Five Days
Could Pound Sterling's impressive run against the Canadian Dollar be coming to a close?
In the short-term, the answer would appear to be yes at this stage.
Our studies reveal the GBP/CAD exchange rate has been forming what could be a 'rounding top' pattern and is now gently rolling over.
The pair has established a sequence of peaks and troughs lower on the 4-hour chart which suggests the very short-term trend is now bearish.
At the time of writing the market is down to 1.7650 having faded from highs above 1.78 registered in the week prior.
There has also been a break below the 50-day MA – a further bearish sign.
The MACD momentum indicator is progressing lower which in itself is a bearish sign – but it also now, crucially broken below the zero-line which distinguishes the trend. According to indicators originator Gerald Appel, this signifies the pair is now probably in a downtrend.
Whilst there are no definitive signs the previous strong uptrend has changed, we are now bearish, given the combination of the rounding top, the MACD pushing below zero and the lower highs and lows on the 4-hr chart – but we are cautiously so.
For a continuation of this gently cambering downtrend lower, we would ideally wish to see a break below the 1.7605 lows for confirmation, to an initial target situated at 1.7550.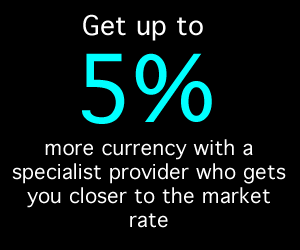 Data to Watch for the Canadian Dollar
Data for the Canadian Dollar will be concentrated on Friday when inflation and Retail Sales data is released at 13.30 (BST).
Inflation is expected to show a 0.5% rebound in April from 0.2% previously.
Core Retail Sales in March are expected to rise by 0.2% from -0.1% previously, and headline retail sales are expected to show a 0.4% rise.
Some analysts are optimistic given the strong Q1 Consumer spending data already released.
"Retail sales growth will be driven by a further rise in motor vehicle sales, while volumes should outperform the nominal gain due to a modest decline in prices. This will provide a solid handoff to Q2, though we expect household spending growth to moderate in the coming months," said TD Securities.
Gains in the data are expected to support the Canadian Dollar, which is otherwise forecast to take its cue from Oil prices.
Data for the Pound: Inflation, Retail Sales Key
Retails Sales, on Thursday, May 18 at 9.30 (BST) will probably be the most significant release in the week ahead as it covers the UK economy's current weak spot.
Consumer spending has slowed in the first quarter as the weak pound has pushed up the price of many imports leading shoppers to limit the size of their baskets.
This slowdown in the high street is a major concern as if it continues it will depress economic growth significantly given that it accounts for the largest proportion of GDP.
Slower growth will lessen even further the likelihood of the Bank of England (BOE) bringing forward the time when they will raise interest rates.
Given relatively higher interest rates tend to attract more capital flows which increase demand for a currency the pound stands to lose out if the BOE adopt a more dovish tone – which by dovish means more inclined to cut rather than raise interest rates.
Inflation data, on Tuesday, May 16 at 9.30 is the other major release for the currency, as it too could impact on rate setting.
Headline CPI is expected to show a 2.6% rise compared to April last year and 0.4% on a monthly basis.
Unemployment and Earnings data are out on Wednesday at 9.30 and are forecast to show earnings rise by 2.4% compared to March 2016 whilst the unemployment rate is expected to remain unchanged at 4.7%.
The change in those seeking unemployment benefits, meanwhile, is expected to show a rise of 5k in April.
All three of these releases could impact heavily on sterling if they come out very different from expectations, with Kathy Lien of BK asset management, for one, seeing an upside bias to the releases:
"We expect most of these reports to surprise to the upside, particularly the labor data as the PMIs report some of the strongest conditions in the labor market this year," said Lien.