The New Zealand Dollar sees Outlook Turn Softer Against Pound Sterling
The New Zealand Dollar has fared weak of late, prompting traders to stalk it for a short-sell opportunity.
The GBP/NZD pair exemplifies this as it has just broken out of a range on the daily chart, following Sterling late day appreciation.
We note a bullish technical set-up over the previous three days, comprised of a strong up-day followed by an indecisive day followed by another strong up-day.
This set-up provides an edge for traders buying Sterling and selling the Kiwi.
The Pound to New Zealand Dollar pair should rise the same distance again as the height of the second up-day if it breaks above its highs.
The set-up has about a 60-70% probability success rate.
The pair has also pierced above the boundary of the range highs, indicating a potential breakout higher has occurred, with the possibility of a substantial extension equal to the height of the range at its broadest point.
The MACD has been responsive to the rise in the exchange rate, following it higher and signalling buying intent and strong bullish momentum.
We conclude a marginally greater likelihood of more upside, despite the longer-term trend bearing down.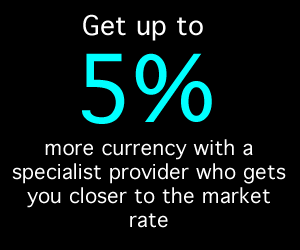 Pound Sterling has meanwhile found a modicum of support against the likes of the US Dollar and Euro in the wake of the delivery of the UK's budget for 2017.
The UK Chancellor reported an upgrade to economic forecasts from the Office of Budgetary Responsibility (OBR), which he read out during his presentation.
The OBS upgraded growth forecasts for 2017 to 2.0% from 1.4% in November, although it downgraded growth for the following year (and '19 and '20) due to the expected impact of the Brexit divorce.
The Chancellor announced that government borrowing had fallen by 16.0bn in 2017 due to unexpected economic resilience in the aftermath of the referendum.
The Pound later pared back these gains, however, after he echoed concerns about the triggering of article 50 and the economic challenges of Brexit.
This confirms the event to be largely neutral for Sterling in the near-term. However, we note the robust economic growth expectations as confirming the Pound remains acutely undervalued at current levels and we would ultimately expect a sustained recovery in the longer-term as markets join this view.
The NZ Dollar has meanwhile been trading on the back foot since the start of the week say Global Dairy Prices fall by an even steeper -6.3% in the two weeks to March 7.
This came on the back of a 3.2% decline the fortnight before then, and will have raised fears a downtrend in milk prices, New Zealand's largest export, is underway.
The already hard-pressed Dairy industry in New Zealand can ill-afford yet more selling-price erosion as dairy farmers struggle on already fine margins.
Save