British Pound can Fall Further 3-5% if PM Loses Confidence Vote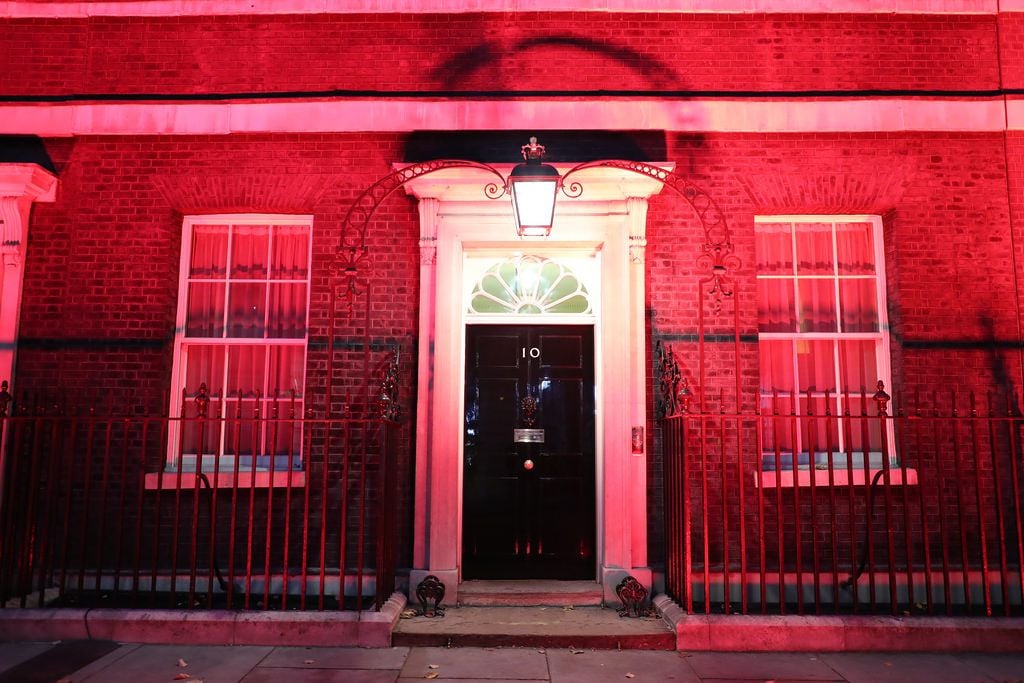 Image © Gov.uk
- Gove won't quit, helps Pound Sterling stabilise

- Pound can gain a little if May wins confidence vote
- But huge downside risks on unexpected loss
- "New leader could favour an even harder Brexit" - MUFG
Theresa May has survived a week of intense political turmoil with markets awaiting news of an imminent vote of confidence in the Prime Minister by her parliamentary party.
At the time of writing not enough Conservative party parliamentarians have submitted enough letters to trigger the vote which will come as a surprise to many political pundits who were expecting a vote to be triggered Friday.
"Theresa May appears to have secured her immediate survival in 10 Downing Street as a rebellion against her leadership stalls," says Greg Heffer, political reporter with Sky News. It was Sky who suggested a vote of confidence in the Prime Minister was likely on Friday.
Of course more letters could reach Sir Ian Brady, Chair of the 1922 Committee, this weekend.
However if these letters don't materialise Monday could see Sterling open with a firmer tone.
However, the British Pound could see significant downside if Prime Minister Theresa May loses a supposedly-imminent vote of confidence, currency strategists say.
Yet, looking at the market we see the Pound remains at levels against the Euro consistent with expectations for May to survive a confidence vote and a Brexit deal to eventually squeak through:
Currently, 1 GBP = 1.1243: the exchange rate is nearly slap-bang in the middle of its longer-term post-referendum range. Do more losses look possible yes, and a test of the lower-bound of this range could occur. Only when the market believes May and her deal are out will they start to seriously press the sell button on Sterling.
The Pound-to-Euro Exchange Rate suffered its biggest single day fall since the Brexit referendum on November 15 thanks to a fierce backlash by Brexiteers in the Conservative party to the Brexit deal May brought back from Brussels and the vote of confidence would be the culmination of Brexiteer attempts to jettison May and her deal.
"While the longer-term GBP outlook remains compelling, we are less constructive in the near term. Brexit-related risks may keep GBP under selling pressure for now," says Hans Redeker, a foreign exchange strategist with Morgan Stanley.
Markets sold Sterling this week in light of a growing prospect of the 'no deal' Brexit occurring in March 2019, such an outcome poses significant uncertainty for businesses which in turn delays investment.
This kind of uncertainty also tends to impact on consumer confidence which has knock on effects for the economy.
Sterling is the clearest expression for future expectations and a slowing economy in the future is therefore reflected in a lower Sterling now.
"The outsized market moves reflects heightened fears of a more disorderly 'No Deal' outcome and the increased likelihood of a Corbyn-led government as the Tory government risks tearing itself apart over the 'true' meaning of Brexit," says Foreign exchange analyst Fritz Loew with MUFG in London.
Advertisement




Bank-beating GBP exchange rates: Get up to 5% more foreign exchange by using a specialist provider to get closer to the real market rate and avoid the gaping spreads charged by your bank when providing currency. Learn more

here
Confidence Vote Poses Large Downside Risks
However, because Sterling remains at familiar levels against the Euro markets are yet to throw in the towel on the belief that a deal can be done.
A no confidence vote in Theresa May remaining as leader of the Conservative party remains the imminent source of uncertainty but based on an inability of Conservative party rebels to secure the vote of confidence in their leader at the current time we would say May is widely expected to win any confidence vote.
"Given that a large majority of Conservative MPs are pro-remain, it is highly unlikely a majority would vote her out, with the likely consequence that a hard Brexit leader replaced her," says Adam Cole, a foreign exchange strategist with RBC Capital Markets.
A Survation poll in the Daily Mail will make for interesting reading today for Conservative party MPs.
It reveals that only 34% of Conservative voters surveyed supported calling for a leadership contest, and only 30% believed PM May should resign.
The poll suggests Conservative voters want her to "just get on with it".
But, Loew has a warning: there could be a substantial break lower in the event that May is unexpectedly beaten in this vote.
"To unseat PM May successfully would require a majority and it is much less clear that this number would be reached," says Loew. "If PM May was surprisingly defeated in a leadership challenge, we would expect the Pound to fall by a further 3% to 5%. It would heighten concerns over a 'No Deal' outcome."
May losing the vote would come as an unexpected shock, and when the unexpected happens markets move in big ways.
For Sterling, this translates into a big move lower.
"A leadership contest would take up time when it is already at premium, and a new leader could favour an even harder Brexit than PM May's current deal," says Loew.
MUFG believe if May survives a leadership challenge they expect the Pound to stage a knee jerk rally, "but it would likely prove modest and short-lived given the heightened Brexit uncertainty will remain in place until it is clearer that a "No Deal" will be avoided and the government will not collapse."
For May and her Brexit deal there are substantial challenges ahead in the form of selling her plan to the extent that the DUP and her own Conservative party parliamentarians indicate they will vote it through.
She will have to secure further concessions from Brussels in order to give her opponents the chance to shift position.
Furthermore, the threat of a second referendum must manifest over coming weeks in order to convince her opponents that a 'no deal' would invite the type of chaos that makes a second referendum palatable to the opposition Labour Party to adopt as official policy.
At this point a clear path away from Brexit crystallises and Conservative will realise it's either May's Brexit or potentially no Brexit.
"She will have to convince her many detractors that this Brexit deal is the best the UK will get, and funnel the vast criticism into manageable amendments in order to reach a compromise still acceptable to the EU," says Loew. "As she put it in her address from Number 10 yesterday, her cricket hero Geoffrey Boycott "stuck to it and got the runs in the end."
Advertisement




Bank-beating exchange rates: Get up to 5% more foreign exchange by using a specialist provider to get closer to the real market rate and avoid the gaping spreads charged by your bank when providing currency. Learn more

here