Financial Sector Job Vacancies Increase, City Tipped for Strong 2017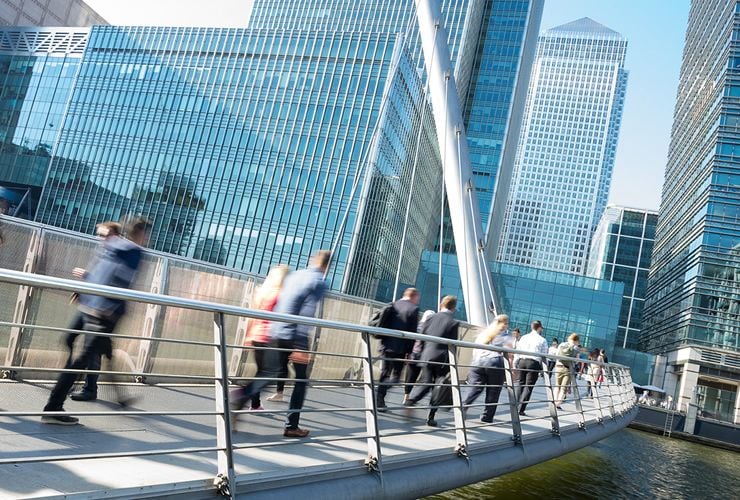 Financial Recruitment Specialist Morgan McKinley says November was the first month since Brexit to register a year-on-year rise in vacancies.
The square mile may not exactly be booming again - but it is certainly proving resilient in the face of major headwinds if data from a new jobs report compiled by city recruitment consultants Morgan McKinley, is anything to go by
"This is the first post-Brexit year-on-year increase in jobs that we've seen", said Hakan Enver, Operations Director, Morgan McKinley Financial Services, adding:
"Heading into the New Year with a higher base of jobs compared to last year bodes well for City employment in 2017".
He further added that the slowdown in jobs expected after Brexit in the second half of 2016 had not been as "aggressive" as expected.
The data showed that vacancies rose by an astonishing 6% in November when compared to the same month in 2015.
Whilst the rise in vacancies on an annualized basis was impressive, the report showed that other statistics painted a less optimistic picture.
For example, the relatively high 16% rise in jobseekers in November compared to 2015 was symptomatic of an increase in redundancies, potentially linked to a deeper systemic slide in growth.
November is traditionally a time of low jobseeking in the city as employees stay in their jobs in order to be able to receive their Christmas bonuses, therefore the yearly rise in jobseekers was not necessarily a positive sign.
The data also showed declines on a monthly basis, which whilst in line with seasonal trends showed the recoveries were still contextually modest.
Hard Brexit Still A Concern
As the debate rages as to how 'hard' or 'soft' a Brexit Britain should take, the McKinley report shows that the majority of workers in the city - 68% - think the decision to leave was the wrong decision.
With no clear idea yet on what will happen to the 13,500 city firms which relly on EU passporting rights to access other markets, and many companies openly exploring the option of relocating to the Eurozone, 62% of city workers said they too would consider relocating.
"In the event of a hard-Brexit, professionals will put their careers ahead of geographic preferences and in so doing, economic growth could stall by five to ten years," said Enver.
The report comes at a time of growing interest in a transitional Brexit deal that would see continued UK membership of the EU single market while Brexit is negotiated.
Senior Government officials and members of the House of Lords agree that two years is simply not long enough to deliver a credible deal.
Real Wage Growth Could Be Stymied, But not in the City
The report highlighted the economic risks of rising inflation in the UK.
When combined with low wage gains inflation could lead to a recession as the rising cost of everyday goods eats into people's take-home pay.
"According to independent analysis of Chancellor Philip Hammond's Autumn Statement, the outlook for wage growth is "dreadful" for the coming decade. Eight out of ten consumers report concern of the impact of inflation on the cost of living," said the McKinley report.
Yet wages in the City remained relatively robust albeit at a more subdued level than previously as employees still tended to gain an average of 18% in remuneration on gaining a new job when compared to their previous job's salary.
Save