The New Zealand Dollar's 'Fair Value' Level Seen Rising
The NZ Dollar is seen benefiting on a combination of improved global investor sentiment and higher commodity prices.
Improving external dynamics only add to the fact that the Kiwi economy continues to steam ahead at full speed, providing a solid fundamental underpinning to the currency.
In light of the above analysts at BNZ in Aukland have told clients they have raised their fair value estimations for the NZD.
"Global forces remain supportive for the NZD. Global growth momentum is improving and world output is on track to record its strongest growth in five years; global commodity prices are recording strong gains; and BNZ's risk appetite index is at its highest level in two and a half years," says BNZ's Head of Research Stephen Toplis in a note to clients dated February 15..
Under these conditions we have seen the NZD and AUD head the leaderboard for major currency performance over the past twelve months, six months and year-to-date.
"These global conditions aren't likely to diminish overnight, so to that extent the NZD will remain a strong currency," says Toplis.
However, there remains the assumption at BNZ that the NZD will ultimately cede ground to the US Dollar and ultimately end the year lower.
"We see scope for the USD to revert to an upward trend, after the soft patch earlier this year. As a result, our forecasts show NZD/USD drifting lower over the rest of the year," says Toplis.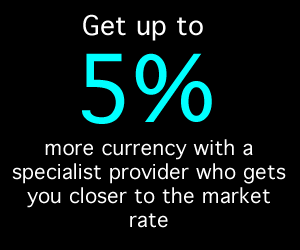 BNZ are forecasting the NZD/USD to end 2017 at 0.67, the exchange rate is at 0.7179 at the time of writing.
Regarding the Pound's prospects against the New Zealand Dollar it comes as no surprise that forecasts are dominated by expectations of a Brexit-induced slowdown.
"The UK economy has held up better than expected post the referendum, but that reflects the 'sugar-rush' from the collapse in GBP. As that effect wanes and the period of uncertainty about the future of Britain continues, the economy faces economic headwinds," says Toplis.
BNZ see the GBP/NZD exchange rate spending much of this year below 2.0, "an historically elevated level," for the NZ Dollar.
These levels assume a moderate Brexit scenario developing.
"Tail risks are higher than usual so businesses should be looking to hedge known cashflows," says Toplis.
The GBP/NZD is forecast to end the year at 1.7241, the current exchange rate is at 1.7351.
The EUR/NZD will end 2017 at 1.56, up from 1.47 at the current time.
The NZD/AUD exchange rate is forecast to end the year at 0.96 and is presently quoted at 0.9350.