Wednesday AM: GBP to Enjoy Brexit Glow | USD: Lame-duck Trump | CAD: Ivey PMIs | NZD: Great Employment Numbers, MPS Ahead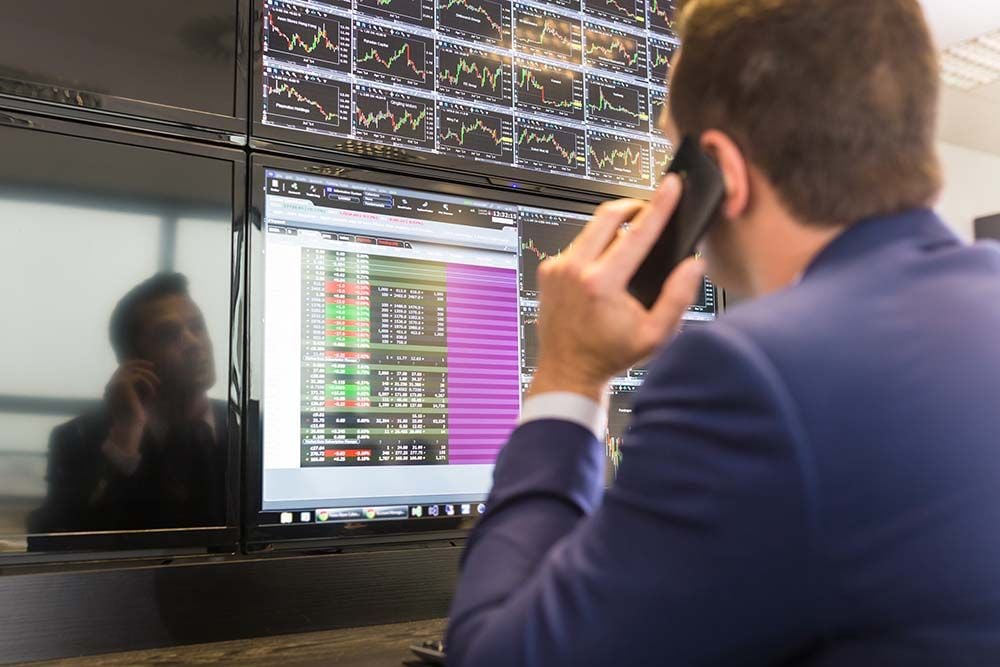 Image © Kasto, Adobe Images
The Dollar was seen softer overnight as the U.S. mid-term elections went as markets were expecting: Congress will be divided with a Democratic House of Representatives and a Republican Senate.
All 435 seats in the House were up for grabs and it appears the Democrats will win the additional 23 seats required to deliver a majority.
Republicans are meanwhile on course to expand their slim 51-49 majority in the Senate, which is the upper chamber in Congress. The Democrats were defending 26 seats while the Republicans were only defending 9 seats.
Today we expect analysts to chew on what the outcome means for the Trump Presidency, and of course the Dollar.
From an immediate market perspective it is 'business-as-usual' this outcome was expected and when expectations are met, markets are becalmed.

GBP

The Brexit soap opera continues with markets happy to hold Sterling at multi-month highs against the Euro and multi-week highs against the Dollar in expectation of a pending Brexit Withdrawal Agreement.
We reported yesterday that Cabinet has been told they could be called to assemble at any time over coming days to be briefed on what the final deal looks like.
We are certainly entering the end-game to this chapter of the Brexit process and while the Pound has enjoyed its ride over recent days we are wary that any rejection of the deal by any of Theresa May's key partners - be it the DUP or members of her own party - could hurt the currency.
We are reminded of the following view From analyst Daniel Been, Head of FX Research with ANZ Bank:
"Headlines on Brexit will intensify, but short of a material sign that negotiations are progressing (or that we are heading towards a 'no deal'), they are unlikely to trigger a decisive directional shift in Sterling."
There are no major events in the calendar for Sterling today.

USD

As mentioned, we will be digesting strategist views for the Dollar in the wake of the mid-terms.
"The widely expected midterm result is unlikely to be a game changer for G10 FX markets: USD is set to enjoy continued support from US cyclical and carry outperformance. A lame-duck Trump only adds marginally to the list of USD positives," says Jens Nærvig Pedersen, strategist with Danske Bank.
The outcome means new fiscal initiatives from Trump should be minimal (i.e. no tax reform 2.0) and the trade dispute should stay confined to China (i.e. not spreading).
"We expect a U.S.-China trade deal further out, but this is not imminent, and hence any relief for EUR/USD from this should not be expected until well into 2019. Hence, we still look for EUR/USD to move below 1.13 before year-end," says Pedersen.
CAD
We are watching PMI numbers out of Canada today at 15:00 G.M.T.
The Ivey PMI for October is forecast to read at 50.9, a slight improvement on the 50.4 delivered in the previous month.
A beat on expectations could help the Canadian Dollar as it signals the Bank of Canada will be justified in maintaining a process of steadily increasing interest rates in expectations for robust economic growth going forward.
The Ivey PMI is an economic index which measures the month to month variation in economic activity as indicated by a panel of purchasing managers from across Canada, and is prepared by the Ivey Business School. Using end of the month data it covers all sections of Canada's economy.

EUR

We will be watching retail sales data out of the Eurozone at 10:00 G.M.T.
Market expectations are for growth of 0.1% month-on-month to be delivered with the annualised rate expected to read at 0.7%.
The lacklustre 0.1% monthly growth rate would be testament to the slower pace of activity being seen in the Eurozone of late. Markets will be keen for any confirmation that Eurozone consumers are feeling less confident than before.
We do however caution that retail sales - be they in the Eurozone, U.K. or U.S. tend to be quite erratic on a monthly basis, so we wouldn't imagine any impact on the single-currency would be long-lasting.

NZD
We will be watching the Reserve Bank of New Zealand overnight.
At 20:00 G.M.T. the RBNZ delivers its interest rate decision and markets are forecasting the Bank to keep rates unchanged at 1.75%.
The Monetary Policy Statement (MPS) will however be keenly watched as it will give some guidance as to how the RBNZ expect the economy to progress over coming months; this will crucially give markets a steer as to whether the next move at the Bank is likely to be an interest rate rise or a cut.
Watch the press conference from Governor Orr at 21:00 G.M.T.
"The RBNZ's Monetary Policy Statement will take centre stage this week," says Sharon Zollner, Chief Economist with ANZ Bank in Aukland. "we expect the RBNZ will remain cautious about the medium-term outlook and reassert a dovish tone."
If correct, the event might well play out to be a bearish one for the NZ Dollar.
The MPS does however come hot on the heels of some good labour market data released overnight.
It was reported that New Zealand employment grew 1.1% on a quarterly basis in the third quarter 2018, more than doubling the 0.5% forecast held by markets. The participation rate grew to 71.10%, as opposed to staying at 70.90%.
The unemployment rate plummeted to 3.9%, down from 4.4%.
These are undoubtedly welcome developments for the Kiwi and help justify the recent good run we have seen in the currency.
Advertisement




Bank-beating exchange rates: Get up to 5% more foreign exchange by using a specialist provider to get closer to the real market rate and avoid the gaping spreads charged by your bank when providing currency. Learn more

here