Thursday AM: GBP Brexit Rumours | USD: Inflation Data, Treasury Yields | EUR: Politics | AUD: RBA's Ellis | NZD: Short-Covering Rally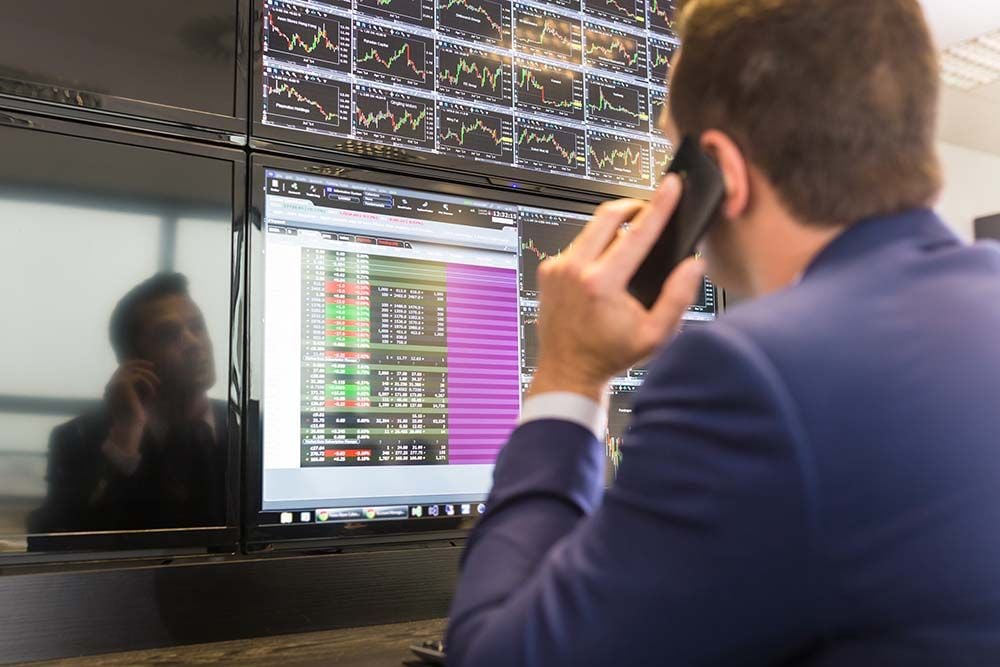 Images © Kasto, Adobe Images
The largest stock sell-off since February carried from the U.S. to Asia on Thursday, with markets from Tokyo to Hong Kong seeing declines in excess of 3%.
The Dollar weakened against all major peers.
Rising U.S. Treasury yields - the coupon paid on U.S. debt - appears to be behind the move.
10-year yields hit their highest since 2011, extended gains posted Wednesday.
"Sharp rises in yields can cause market dislocations, and if the current bond market sell-off becomes more aggressive, it could begin to create genuine problems for equity markets. This is because, first, investors would be less willing to take on equity risk if they could receive a similar return on US government debt whilst taking zero risk, and second because a rise in the long-term cost of money would lower equity valuations today (under discounted future cashflow modelling)," says David Absolon with Heartwood Investment Management.
Note though that U.S. yields did turn late in the North American session – ten year yields have reversed from 3.24% down to 3.15%.
"The legs of the equity sell-off, and the implications for FX, will depend on whether yields keep rising or revert towards 3%," says Elsa Lignos, a foreign exchange strategist with RBC Capital Markets.
GBP

It's all about Brexit negotiations which appear to be reaching a moment of truth.
Speculation on the shape of the deal that is coming remains rife, but there is a strong consensus that a deal of some sort is imminent.
A deal eliminates the prospect of a 'no deal' Brexit and Sterling is rallying as result, moving above 1.14 against the Euro and 1.32 against the U.S. Dollar.
But, opposition to the shape of the deal is also being reported, most notably over the issue of the shape of the backstop: It looks like the U.K. will agree to a customs union backstop to ensure there is no 'hard' border on Ireland, but Theresa May's Northern Irish DUP party backers appear ready to reject the proposals.
Without their support, pushing any Brexit deal through parliament is unlikely. Further, the DUP have threatened to withdraw support for May's government elsewhere, something that could well bring her government down.
So while there are positive headlines for Sterling, expect enthusiasm to be curbed until the full details are out and the official reactions have been delivered.
There is still a lot to play for.

USD

Inflation data is on tap for the Greenback today at 13:30 B.S.T.
Markets are expecting the Core CPI figure for September to read at 0.2% on a month-to-month basis with the annualised rate going to 2.3%.
If inflation beats expectations markets will in turn maintain expectations for a bevvy of interest rate rises at the U.S. Federal Reserve, which will in turn maintain the trend we are seeing in yields.
"We suspect that an out-of-consensus US inflation print could stir the market and possibly drive the 10-year Treasury yield back up to 3.20%, if it is seen to provide credence to the Fed's interest rate view," says Nema Ramkhelawan-Bhana with Rand Merchant Bank.
It is hard to say what the Dollar will do - typically the Greenback rallies under such conditions, but of late we have noted the Dollar has declined, alongside stocks, as U.S. treasury yields rise in anticipation of higher U.S. interest rates.
The U.S. President is meanwhile seen ramping up his war of words with the Federal Reserve who thinks are raising interest rates too fast.
Trump said in a telephone interview on Fox News late Wednesday night the market plunge wasn't because of his trade conflict with China: "That wasn't it. The problem I have is with the Fed," he said. "The Fed is going wild. They're raising interest rates and it's ridiculous."
"That's not the problem," he said of the trade standoff. "The problem in my opinion is the fed," he added. "The fed is going loco."
Trump had earlier criticised the Fed midweek when he arrived in Pennsylvania for a campaign rally. "They're so tight. I think the Fed has gone crazy".
"Sell-off in US stocks is happening at the wrong time for POTUS with midterms around the corner. Using the stock market as a gauge of economic policy success is always a risky strategy & rightly or wrongly he's found a scapegoat in the Fed. Comments should mean nothing for markets," says Viraj Patel, a foreign exchange strategist with ING Bank N.V.
EUR

Italian politics are again the main driver to watch.
"With the BTP/Bund spread still wide and Mr Salvini still confrontational, we doubt the euro can stage more than a bounce-within-a-range. A decisive move higher is still more about what happens in Europe, than it is about what happens in the US. The correlation between EUR/USD and real German yields is still, for now, better than the correlation between currency and relative yields, and European bonds are more focused on politics than economic data," notes Kit Juckes, a foreign exchange strategist with Société Générale in London.

AUD

There appears little relief for the under-pressure Australian Dollar.
The Reserve Bank of Australia's Assistant Governor Ellis spoke earlier on the topic of "Supporting growth in the short and long run".
Her key point is that monetary policy has a more important role in the short run than the long run.
According to Ellis, the labour market is the key metric in assessing where interest rates should be.
Judging from Australia's high underemployment rate of 8.1%, there is still plenty of labour market slack.
"This suggests the RBA is in no rush to start raising the cash rate anytime soon," says Elias Haddad, Senior Currency Strategist with Commonwealth Bank of Australia.
With Australian interest rates static at a time interest rates in the U.S. and U.K. are rising, the Australian Dollar is understandably suffering.
The currency has long leaned on its superior interest rates to attract foreign currency into the country. That source of support has now not only dried up, but it could be reversing, particularly against the U.S. Dollar.

NZD
The New Zealand Dollar has actually been an out-performer over recent hours, despite the Asian equity market sell-off and the dynamics in the Treasury yield markets.
RBC Capital's Lignos says the move could be a technical one. According to Lignos, "the gains are not a typical reaction to risk aversion but as noted before it's been the most been the most crowded short in G10."
Foreign exchange participants have engaged in a bet against the NZ Dollar to the extent that the trade is now crowded and risks of a counter-trend move tend to grow in such conditions.
Advertisement


Lock in Sterling's current levels ahead of potential declines: Get up to

5% more

foreign exchange

for international payments

by using a specialist provider to get closer to the real market rate and avoid the gaping spreads charged by your bank when providing currency. Learn more here