EUR/USD Outlook: Still No Outright Sell Signal Visible
Image © Adobe Images
The EUR/USD exchange rate is up a quarter of a percent at 1.1790 on Tuesday, ensuring the underlying technical setup in the pair remains positively aligned according to analyst and technical forecaster Richard Perry of Hantec Markets.
With a second consecutive negative close, the bull run on the euro has hit the buffers.
The question is whether the move will now begin to go into reverse, of whether it is a near term bump in the road.
Technical indicators have naturally rolled over, but as yet, nothing that would be considered as an outright sell signal.
For that we must look at the support around $1.1700 which seems to be developing into a potential neckline of a top pattern (potential head and shoulders top).
Given the euro bounced over +60 pips off its session lows yesterday, there is a still an uncertain feel to this market now. Today's early consolidation is not helping this either.
However, momentum indicators are for now holding up, with only really a deterioration on Stochastics as the negative signal.
There is an uptrend of the past three weeks that rises at $1.1650 today and the bulls are seemingly not quite ready to given up their gains.
The hourly chart shows that this could be an important session for how this phase develops.
As hourly RSI has unwound, a failure between 50/60 would suggest corrective momentum is building, also if hourly MACD lines fail around neutral and Stochastics bear cross.
For almost two weeks of the rally, the 55 hour moving average was an excellent gauge and could now become a basis of resistance as it falls (this morning around $1.1790).
A move above $1.1800 would help to improve the outlook again.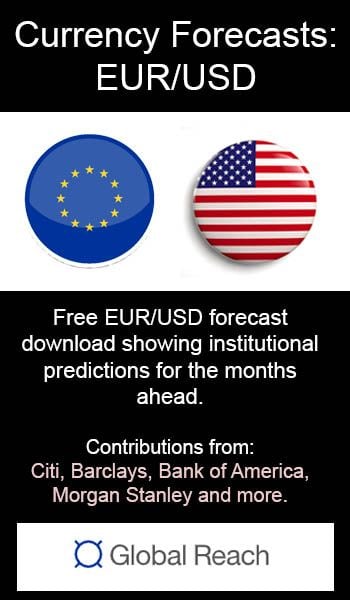 Dollar Rebound Blunted
Risk appetite got a welcome boost yesterday and this has filtered into today's session.
The stronger than expected US ISM Manufacturing data for July helped to improve sentiment across the risk spectrum yesterday, buoyed by the better than expected new orders component.
This allowed a better breadth of rally on Wall Street, pulling a rally on the oil price and pulling trades away from safe havens such as the yen and the dollar.
The move has also enabled a mild "bear steepening" of the US yield curve (longer dated yields rising faster than shorter dated yields, something which tends to be linked with more positive risk environment).
The question is whether this momentum can be built upon now. Progress is being made in the talks in Congress over how to replace the emergency employment support in the US.
However, there is nothing concrete yet. Also, amidst the positivity in the ISM data, the employment component deteriorated and will add caution for the Non-farm Payrolls data later in the week. Taking a step back, it seems that these moves are generating a consolidation.
The huge dollar selling pressure of recent weeks may have abated, but it is not reversing.
It is still likely that agreement in Congress would be a key driver of the next decisive move.