EUR/USD Forecast: Strong Rally Starts to Stall
Image © European Union 2018 - European Parliament, Reproduced Under CC Licensing.
The EUR/USD exchange rate has pared its impressive July rally further at the start of the new week, with the pair now quoted at 1.1760. Analyst and technical forecaster Richard Perry of Hantec Markets says a degree of corrective slide could be developing.
The euro has rallied a long way in the past month. An accelerating bull move added over 700 pips but the move looks to be beginning to stall now.
We see similar hallmarks to the move of early June, where an acceleration higher stuttered initially before one more pull higher prior to an unwind. With the RSI recently peaking over 80 and beginning to tail off, along with bear crossing on Stochastics, we see this as being a similar situation now.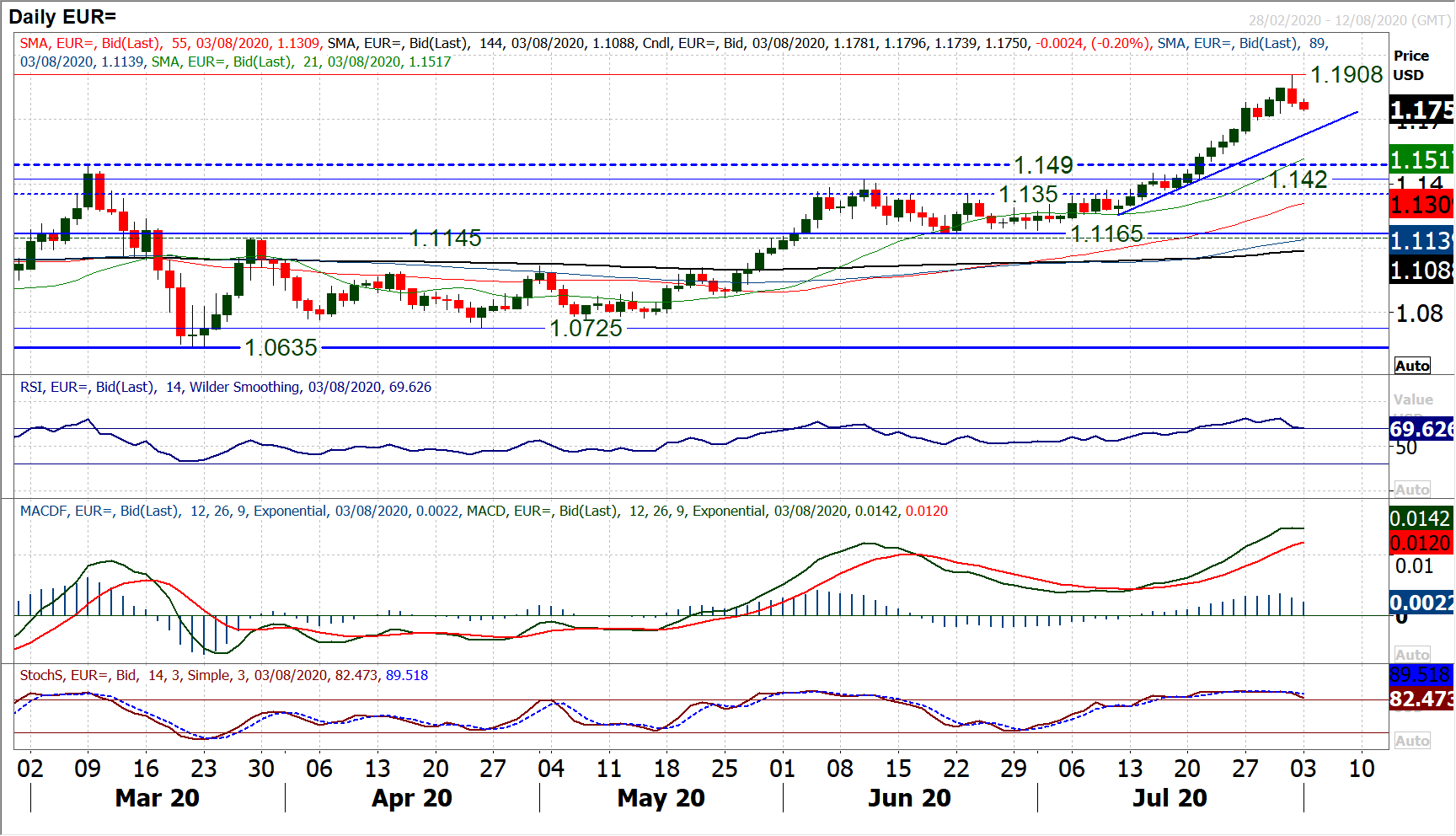 Friday's -70 pip decline and decisive negative candle suggests that a degree of corrective slide could be developing.
The hourly chart is beginning to threaten a correction and how the bulls respond to Friday's sell-off could be key today.
There has not been two consecutive negative sessions since late June.
A move under 1.1730 would complete a near term topping pattern, breaking the run of higher lows, and develop a new negative trend set up. Below 1.1680/1.1700 would open a deeper corrective unwind. Today's intraday high of 1.1795 is the first line of resistance.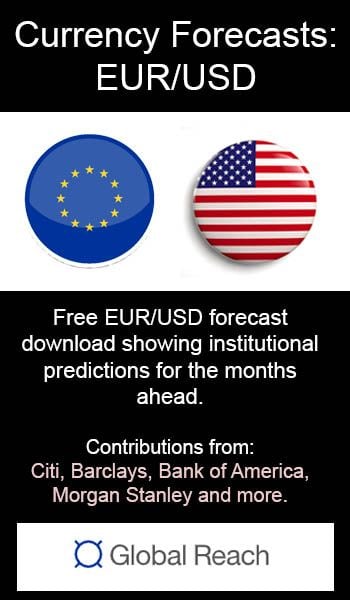 There is plenty for markets to contemplate as trading begins for August.
The dollar has been under huge pressure in recent weeks as traders have factored for an underperforming US economy due to the alarming second wave COVID infections.
However, as other countries increasingly find their own problems with second waves (the Australian state of Victoria going back into lockdown), perhaps the US dollar may begin to find some respite? Could a rebound on the dollar become an August story?
Hints of a dollar rally this morning, but as yet nothing confirmed. It may depend upon leaders in Congress coming to an agreement on how to react as emergency US employment support expires.
As yet, there is no consensus of how to push forward, but another fiscal package to support the labor market would help to allay fears of faltering consumer confidence.
Risk appetite has certainly been wavering in recent sessions, but the better than expected China Caixin Manufacturing PMI has helped to prop up sentiment this morning. The manufacturing PMIs for July could be a driving factor through today's session, with eyes on the ISM data later today.
Wall Street closed a tumultuous session on Friday with S&P 500 gains of +0.8% at 3271, whilst futures are a touch weaker today with the E-mini S&Ps -0.1%.
Asian markets took the lead from the Chinese PMIs with the Nikkei +2.2% and Shanghai Composite +1.4%.
In Europe there is a mixed look to early moves, with FTSE futures -0.2% and DAX futures +0.2%. In forex, USD is climbing through the majors, with CHF and AUD primarily weaker.
In commodities, hints of a dollar rebound are weighing slightly on gold and silver, whilst oil is just under -1% lower.